We already know a mall vacation can be a surprisingly good escape. And if you head outside the U.S. to Edmonton, Canada, you'll find that the mall of your dreams awaits.
The West Edmonton Mall has everything -- there are so many stores and attractions (over 800!) that it would take a few days of non-stop shopping to see it all, which is exactly why you need to vacation there. From surfing to EDM concerts, here are 9 reasons to head to West Edmonton:
1. It has the world's indoor largest wave pool.
It's home to the the world's largest wave pool? LOOK AT THIS.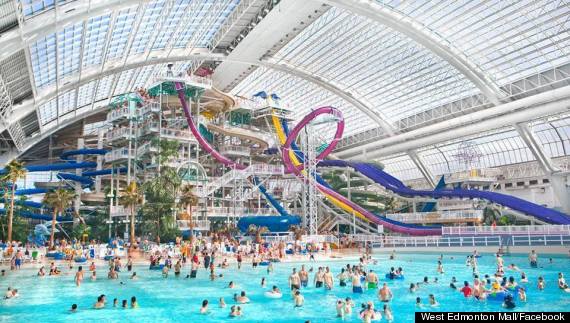 2. And yes, you can actually surf there.
Snow outside? Snow problem at all. Just put on your swim trunks, head to the mall, and catch a wave or two at Tsunami.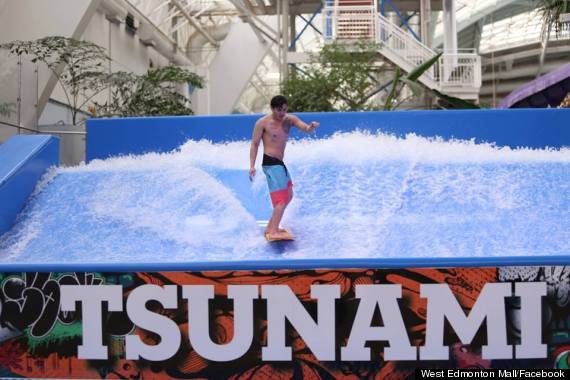 3. There are world-class concerts ALL THE TIME.
The West Edmonton Mall is becoming a big draw for big names. Recently, Steve Aoki stopped by to play a few sets, but the mall has seen everything from country to pop.

4. What good is a Canadian mall without hockey?
What good is a massive Canadian mall if you can't play hockey there? The Ice Palace also holds concerts when it's not being used for figure skating or puck play. Sometimes Olympians even stop by to skate!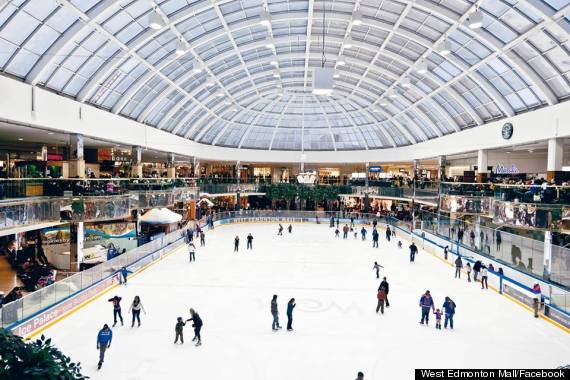 5. You can hang out with some penguins.
Head to the mall's Marine Life center to visit with penguins, sea turtles, sharks and sea lions. As if we needed another reason to visit!
6. And ride roller coasters at the world's largest indoor amusement park.
With over 24 rides, you're never gonna want to get off the roller coasters in a spot that calls itself the world's largest indoor amusement park.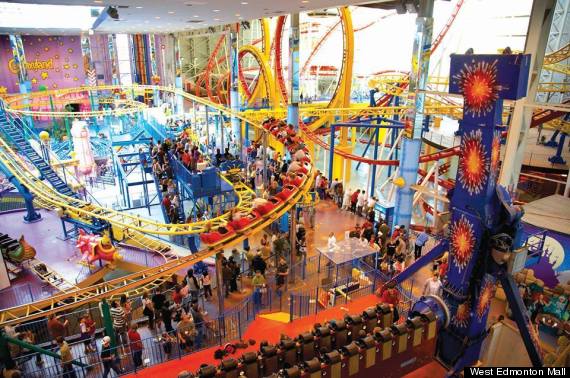 8. There are even fashion shows at the mall.


You know, to highlight the mall's latest styles.
9. When you get tired, just book a hotel room.
You've got two choices: the Fantasyland Hotel and the West Edmonton Mall Inn. There are even three-day itineraries to see the whole shebang.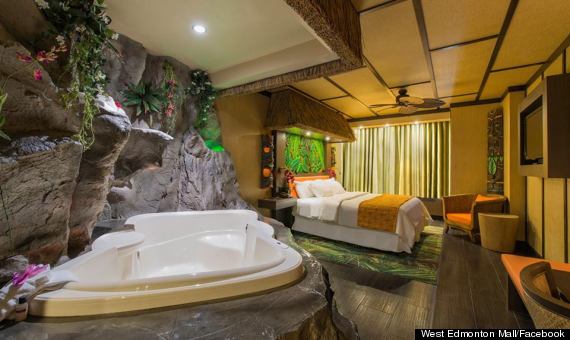 O Canada, this is the best mall ever!
Before You Go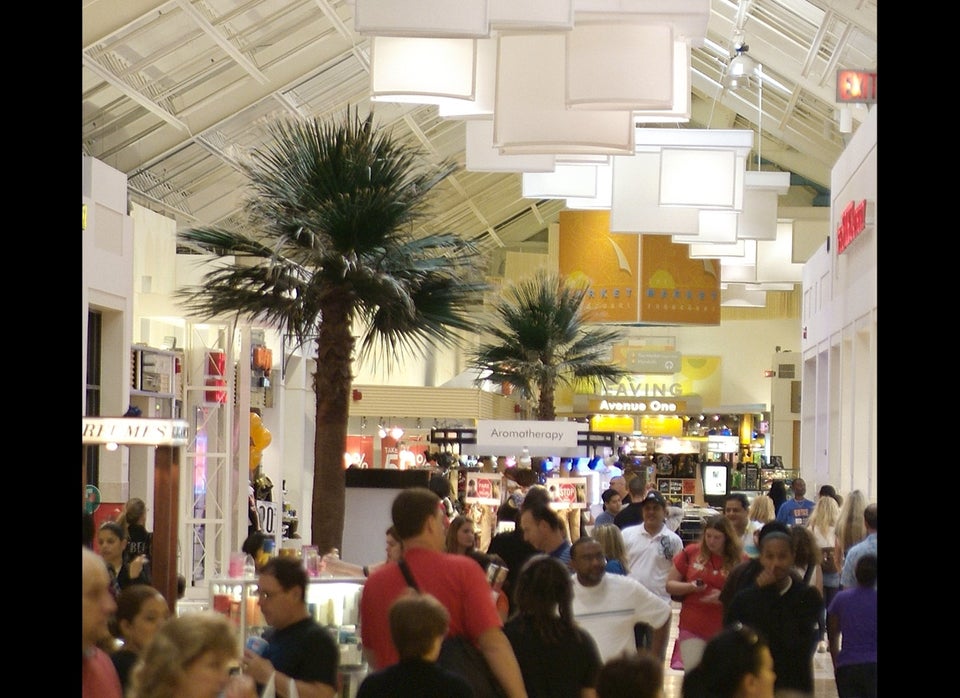 America's Most-Visited Shopping Malls