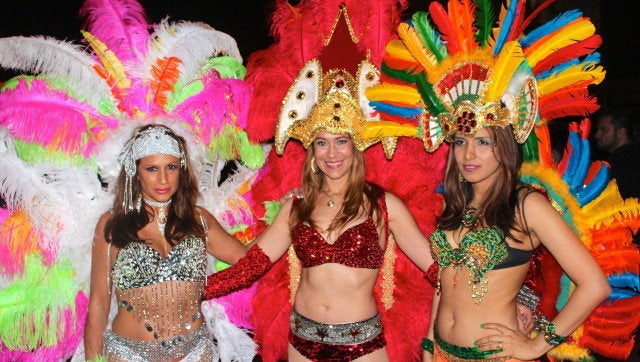 Election day is less than a week away, and political costumes were out in force at West Hollywood's 2012 Halloween Carnaval Wednesday evening. Angelenos made statements as "Binders Full of Women," mock Romney supporters or Barack and Michelle doppelgangers. There was even a contingent of fruits and vegetables holding signs in favor of Prop 37.
Barring classics like "Adam and Eve" or "Batman and Robin," the most recognizable costumes drew inspiration from world news. More than a few people had constructed a mask to represent Spain's ruined Jesus fresco, and there were several "Gangnam Style" PSYs in powder blue suits all over the Carnaval. One topical costume that drew "too soon" winces from gawkers: a pair of Hurricane Sandy weathermen from CNN.
For our money, the best topical costumes were based on the year's most important local news. Check out West Hollywood's best costumes in the slideshow below and watch out for our favorites: the space shuttle Endeavour, the "Book of Mormon" musical, a gay-friendly take on Chick-fil-A and Time Magazine's controversial breastfeeding mom.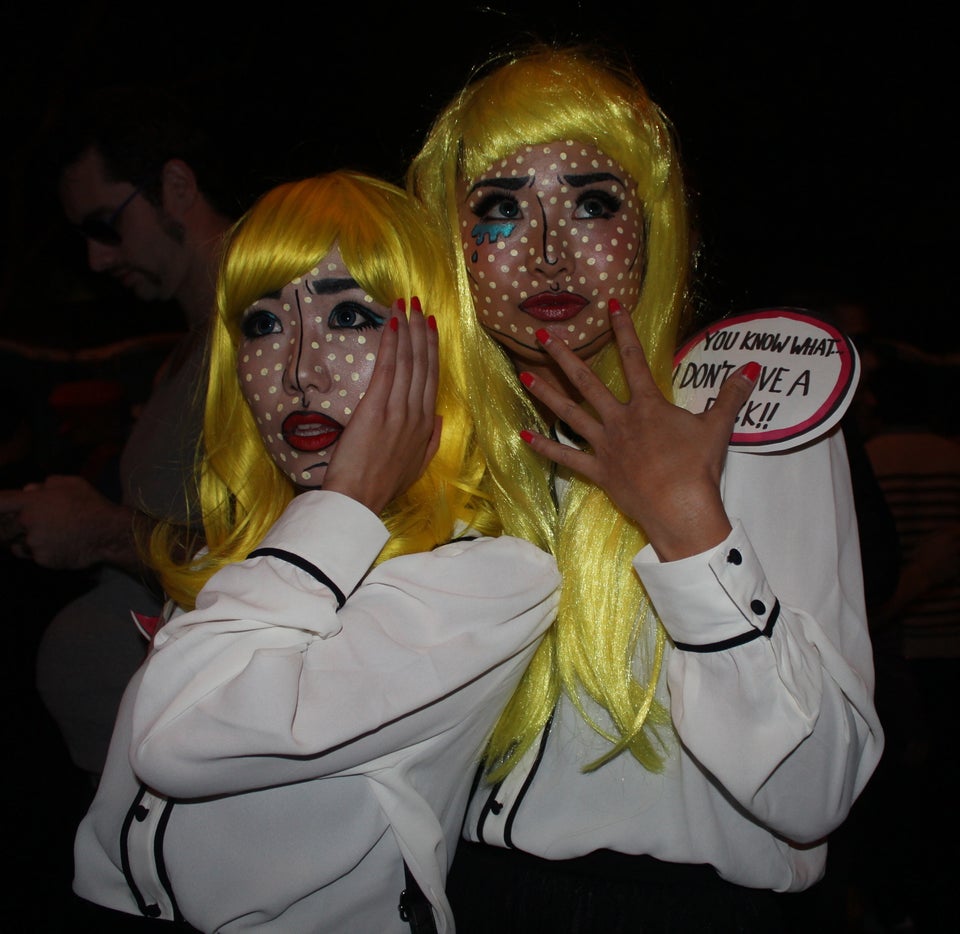 West Hollywood 2012 Halloween Carnaval
Related
Popular in the Community