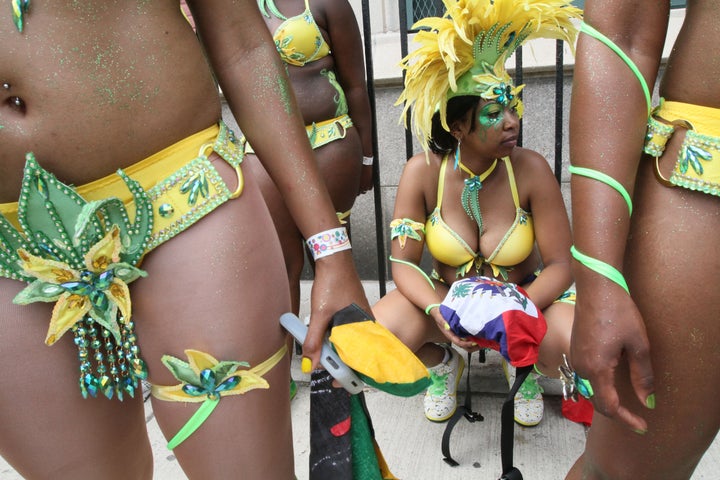 NEW YORK (AP) — A shooting a few blocks off the route of the annual West Indian Day Parade on Monday night left a police officer wounded and a person dead.
The officer was hit in one of his arms and was hospitalized. He was expected to survive.
At least three other people also were shot. The fire department said a civilian died at the scene.
The gunshots rang out in the Crown Heights neighborhood of Brooklyn after the parade, which was marred by fatal shootings in 2003 and 2005.
Revelers had filled the streets in colorful costumes. But gun violence shocked the festivities to a stop in spots. Police say four people were shot earlier and wounded along the parade route and a 15-year-old boy was grazed by a bullet nearby.
Violence has marred the parade for years, with fatal shootings along the route in 2003 and 2005. Police helicopters hovered overhead Monday, and officers on scooters and on foot patrolled the surrounding blocks.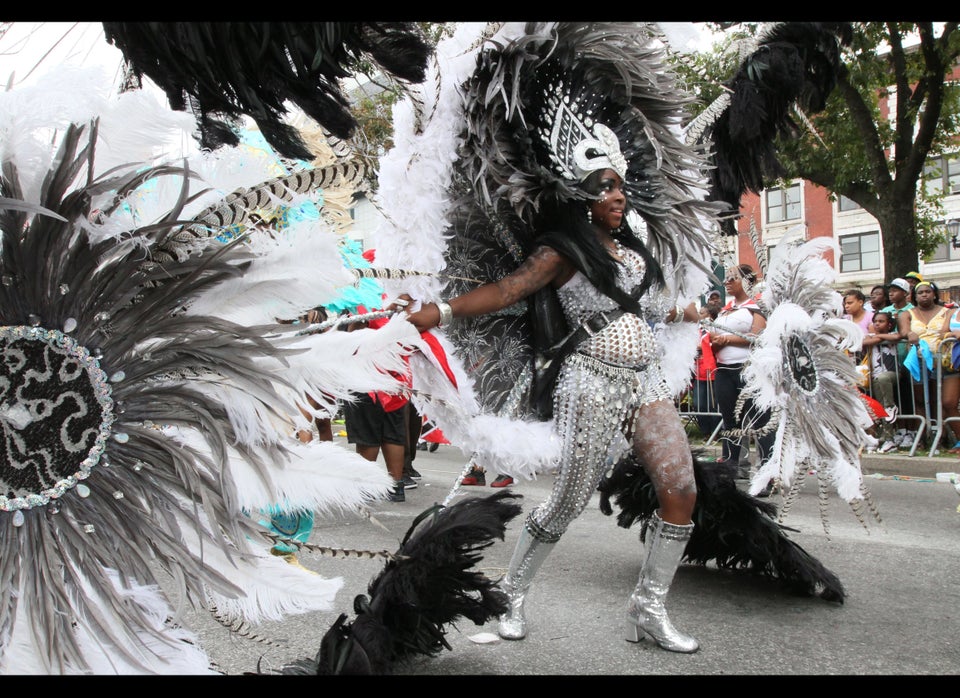 West Indian American Carnival in Brooklyn
The upcoming 10th anniversary of the Sept. 11 terror attacks plus a spate of holiday weekend violence have put the city "on heightened alert," police Commissioner Raymond Kelly said before the parade stepped off.
"We're doing a lot of things both seen and unseen," the commissioner said.
A City Council member was detained at the parade after getting into a confrontation with police.
Councilman Jumaane Williams, of Brooklyn, said he was put in handcuffs and was detained by officers after marching on the parkway. He called his detention "an easily avoidable incident involving a select number of police officers."
A spokesman for Williams said the councilman was taken into custody as he walked along a blocked-off sidewalk around 1:30 p.m. Monday. Spokesman Stefan Ringel said Williams had been given permission to walk along the street by a police official but was then stopped by other officers.
Williams was held for about 30 minutes before being released, Ringel said. No charges were filed, he said.
Bloodshed over the weekend included a Sunday shooting in the Bronx in which eight people, including children, were wounded. Four other people were shot, one fatally, in the East Flatbush section of Brooklyn early Monday.
Kelly said some of the shootings were associated with the West Indian Day festivities.
"Frankly," he said, "this is something that does happen at this parade."
Mayor Michael Bloomberg said the problem is "too many guns on the streets of this city."
He said New York has some of the toughest gun laws in the country, "but because it's so easy to buy guns in other states and just drive them in and sell them in the back of your car ... we've got to do something about it. This just can't go on."
Before the violence Monday, the parade thundered down a Brooklyn thoroughfare with its usual colorful, musical energy.
The annual Labor Day parade celebrates the culture of the Caribbean islands and is one of the city's largest outdoors events. Modeled on traditional Carnival festivities, it features dancers wearing enormous feathered costumes, music and plenty of food.
"This parade is fabulous!" said Arnold Caballero, who was manning a huge barbecue on a sidewalk. "There are people of all countries, and you meet friends you haven't seen for years."
The 52-year-old Trinidad native estimated that by day's end he would sell about 500 pounds of jerk and curry chicken, beef and pork from the stand he's run for a decade with two friends.
Caballero's friend Agnes Cherryl Phillips, a 55-year-old native of Grenada, added: "This is the most excellent parade you can ever have, with music and loved ones who come from all over America, from Miami to Canada."
Related
Popular in the Community