After serving 17 years behind bars for the brutal murder of three children in eastern Arkansas, Damien Echols, Jessie Misskelley Jr. and Jason Baldwin -- dubbed the "West Memphis Three" -- have been released from prison.
"They will be free men ... on suspended sentence," prosecuting Attorney Scott Ellington told reporters during a Friday press conference.
"Only time will tell as to whether this was the right decision."
All three men had been imprisoned since 1994, when they were convicted of killing three 8-year-old boys: Stevie Branch, Michael Moore and Christopher Byers.
Prosecutors alleged the trio killed the children in Robin Hood Hills on the morning of May 6, 1993, as part of a satanic ritual. According to police, the boys' bodies were mutilated and left in a ditch. Each had been hogtied with his own shoelaces.
At the time of their arrests, Baldwin was 16. Misskelley was 17, and Echols was 18.
Echols was sentenced to death, Misskelley was sentenced to life imprisonment plus 40 years, and Baldwin was sentenced to life.
DNA testing was not available at the time of the defendants' trials. In 2007, it was found that DNA collected at the crime scene did not match that belonging to any of the three men. In November 2010, the state Supreme Court ruled that all three could present new evidence in court.
A new court date had been set for December, but on Thursday Judge David Laser ordered all three men transported to Jonesboro for today's surprise hearing. In a brief statement released to the press, Laser only said that the hearing was to "take up certain matters pertaining to the cases" of the three defendants.
Experts believe both sides have entered into a complex legal agreement, in which the three men have entered into so-called Alford pleas.
"The plea means that you maintain your innocence but you believe there is a substantial likelihood that a jury will find you guilty so you are pleading guilty per State v. Alford," Anne Bremner, a Seattle attorney and legal analyst, told The Huffington Post. "The effect of the corresponding finding of guilt by the court is the same as with a straight guilty plea."
Such pleas could make it more difficult for the men to sue the state over their imprisonment.
"It's not perfect," Echols said in a press conference following the hearing. "It's not perfect by any means but at least it brings closure to some areas and some aspects."
Echols added that he was "still very much in shock [and] still overwhelmed."
"We can still bring up new evidence; we can still continue the investigations we [have] been doing," said Echols. "We can still try to clear our names. The only difference is now we can do it from the outside instead of having to sit in prison and do it."
After fighting for so many years, Echols said it wasn't difficult for him to come to the decision to agree to the plea deal.
But Baldwin said he only took the deal to rescue Echols from death row.
"This was not justice," Baldwin said. "In the beginning we told nothing but the truth -- that we were innocent and they sent us to prison for the rest of our lives for it. We had to come here and the only thing the state would do for us is say, 'Hey we will let you go only if you admit guilt,' and that is not justice anyway you look it. They're not out there trying to find who really murdered those boys, and I did not want to take the deal from the get-go. However, they are trying to kill Damien, and sometimes you just got to bite the gun to save somebody."
When sharing his opinion on the pleas with reporters outside the courtroom this morning. John Mark Byers, the father of one of the children killed in 1993, said he believes Echols, Baldwin and Misskelley are innocent, adding that he is angry with the way the pleas are being handled.
"This is not right, and the people of Arkansas need to stand up and raise hell. ... Just because they admit to this today, it's not over," Byers said.
Since their incarceration, the trio has been the subject of three documentaries, one of which is scheduled to be released in November. The men have also had a long list of celebrity supporters, including the Dixie Chicks, Eddie Vedder, Johnny Depp and Metallica.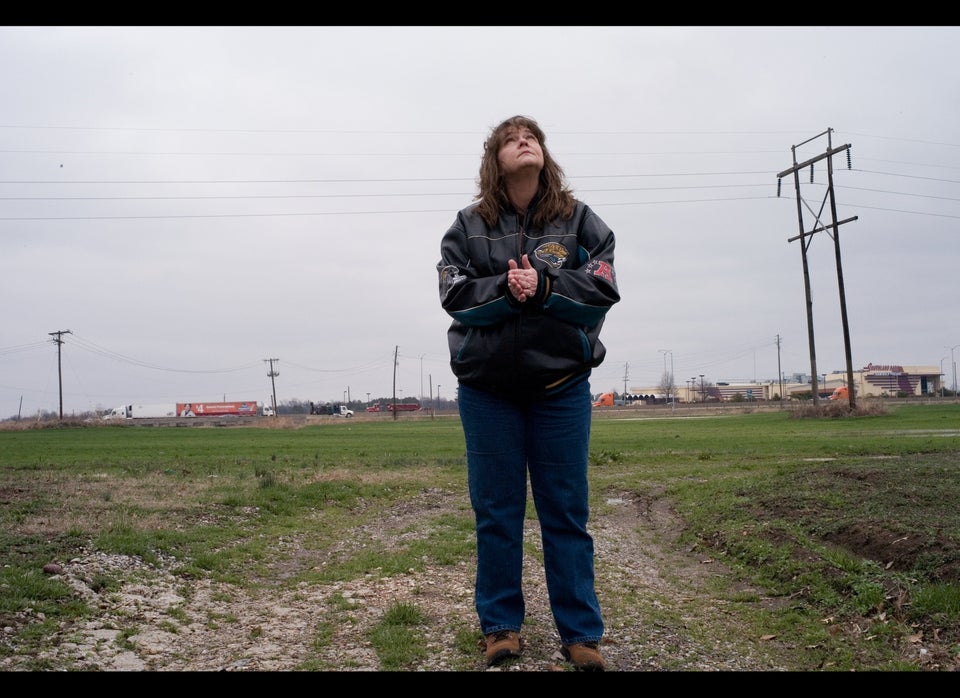 West Memphis Three
This report has been updated to include comments from Damien Echols and Jason Baldwin that occurred after the original publication.
Related
Popular in the Community