In the wake of a new documentary film about the "West Memphis Three," authorities in Arkansas are taking another look at the 19-year-old murders of three young boy scouts.
The revelation was made at a Wednesday hearing on a suit filed by Pam Hicks and John Mark Byers, two of the parents of the victims who are seeking access to police evidence in the case. During the court proceeding, Arkansas officials revealed there is an "ongoing investigation" into new affidavits made as a result of the documentary.
The film, "West of Memphis," examines the police investigation into the 1993 murders of three 8-year-old boys, Christopher Byers, Steven Branch and Michael Moore, in West Memphis. It also chronicles the arrest and ultimate release of Damien Echols, Jessie Misskelley Jr. and Jason Baldwin -– the trio dubbed the "West Memphis Three."
The new affidavits, which are featured in the documentary film, contain previously unheard evidence from three eyewitnesses about the final hours of the victims' lives. The evidence allegedly places Terry Hobbs, stepfather of Steven Branch, with the children immediately before they disappeared. The evidence also includes a sworn statement that Hobbs' nephew, Michael Hobbs Jr., allegedly made, saying his uncle was responsible for the murders of the three children.
"We were investigating up until the last minute before we screened it the first time," Amy Berg, director of "West of Memphis," told The Huffington Post. "The state has since interviewed these witnesses and are going to decide whether or not It's considered an open case. The state prosecutor has watched the film a number of times and we've had several conversations since then."
Next week, Circuit Court Judge Victor Hill will make an official ruling about whether or not it's considered an open case. He will also decide if state prosecutor Scott Ellington will have to turn over documents related to the case, including the affidavits.
"The fact that, after watching 'West of Memphis,' the state of Arkansas is considering opening an investigation into what we uncovered in the film is a huge step in the right direction," Berg said. "'West of Memphis' is a living, breathing film and will continue to evolve, like the story, until there is total justice in this case."
In August 2011, after serving 17 years behind bars for the murders of Byers, Branch and Moore, the "West Memphis Three" were released from prison. All three men had been imprisoned since 1994, when they were convicted of killing the three boys.
Prosecutors had alleged the trio killed the children in Robin Hood Hills on the morning of May 6, 1993, as part of a satanic ritual. According to police, the boys' bodies were mutilated and left in a ditch. Each had been hogtied with his own shoelaces.
At the time of their arrests, Baldwin was 16, Misskelley was 17, and Echols was 18.
Echols was sentenced to death, Misskelley was sentenced to life imprisonment plus 40 years, and Baldwin was sentenced to life.
DNA testing was not available at the time of the defendants' trials. In 2007, it was found that DNA collected at the crime scene did not match that belonging to any of the three men. In November 2010, the state Supreme Court ruled that all three could present new evidence in court.
A new court date had been set for December 2010, but in August of that year the three men entered so-called Alford pleas. The plea meant that they maintained their innocence but believed there was a substantial likelihood that a jury would find them guilty.
"It's not perfect," Echols said in a press conference following the hearing. "It's not perfect by any means but at least it brings closure to some areas and some aspects."
The trio has been the subject of three previous documentaries and have a long list of celebrity supporters, including the Dixie Chicks, Eddie Vedder, Johnny Depp and Metallica.
Berg said people can't help but be drawn to the case.
"You can't believe that it got so far with such a lack of substantiated physical evidence," Berg said. "Then you have 18 years of the compilation of the non-admission. It's shocking."
According to Berg, the "West Memphis Three" are supportive of the film. She also said the men are still trying to move on with their lives but are finding difficulty doing so.
"Jason wants to be an attorney but can't with triple murder on his record," she said. "Damien has written a book but has issues with travel [because of his record]. Jessie is living in Memphis. He is the person people are most concerned something might happen to."
Since September, there have been a number of free promotional screenings of "West of Memphis" in Arkansas and Tennessee.
The film will screen again in Little Rock on Oct. 30 and Nov. 1, in Memphis on Oct. 30, and in Cordova on Nov. 1. It will open in New York and Los Angeles on Dec. 25, 2012.
"I think it's important to note this is not the end. It's the beginning of something right now," Berg said. "They need to be exonerated. The Alfred plea freed these guys but it has left the victims' families in a state of flux and they don't know if these murders will ever be solved."
Pam Hicks, mother of victim Steve Branch, is one of the people desperate for that closure.
"I am asking for everything. Everything I can get, use and know so that an investigation allows for the right person to pay for this crime." she said.
Anyone with important information on this case is asked to call the confidential tip line at 501-556-1775. There is a $200,000 reward for information leading to the arrest and conviction of the person or persons responsible for the murders of Steven Branch, Chris Byers and Michael Moore.
Related
Before You Go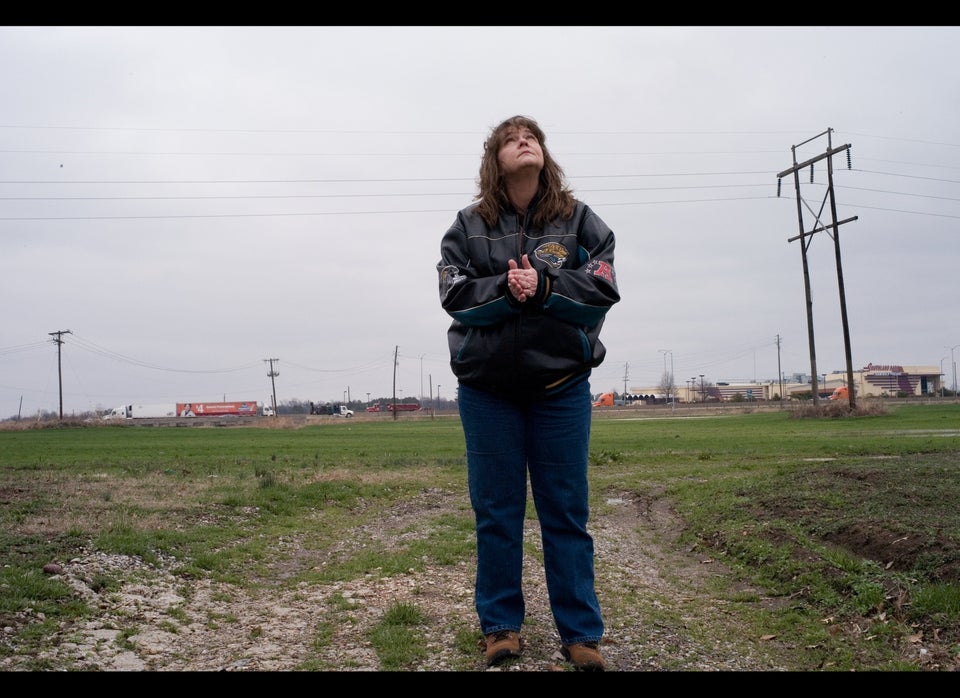 West Memphis Three
Popular in the Community