"To me, he is just a normal guy," Rodman told an auditorium filled with cadets, the Los Angeles Times reported. "He told me, 'I would love to come to America to go to a New York Knicks game.' He actually said that to me. Obviously, he can't come here or he would be dead."
Rodman helped arrange an exhibition basketball game with the Harlem Globetrotters in 2013 in North Korea for Kim, who's a fan of the sport. Rodman returned several times, even sailing on a yacht with Kim.
He has spent more time with the North Korean leader than any other American and was roundly criticized when he visited Kim in 2014 with a group of retired basketball players for the dictator's birthday. He also insinuated that a Korean-American missionary held captive in North Korea was somehow complicit in his imprisonment.
"I sang 'Happy Birthday,' and people tripped out in America. He's supposed to be this bad guy," Rodman said. "Our friendship is about sports. It's not about politics.''
Rodman, who has been largely quiet about his regard for Kim over the past year, still believes that sports is something that can bring countries together.
"Sports is the one thing on the planet that could actually heal things at least for a day, two days, or a week," he said.
Rodman, who endorsed Donald Trump during the presidential campaign and appeared on his "Celebrity Apprentice" show, said that the president told him that he hoped to visit North Korea.
"I was in [Trump's] office, and he said, 'I want to go' to North Korea," Rodman said.
The Obama administration criticized Rodman's trips to North Korea, calling them a clever publicity stunt by Kim. But Trump called Rodman's trips "smart."
Rodman's agent, Chris Volo, said at the West Point talk that "Dennis would do anything for President Trump. He would go back there in a second, if it ended up helping our nation," the L.A. Times reported.
An article in the North Korea News announced Rodman's appearance at the military academy. A spokesman for a North Korean cultural exchange program told the news outlet that if Rodman re-emerges as a "cultural diplomat" that he would most "definitely be welcome back to Pyongyang."
Rodman finished his comments at West Point, thanking the crowd for "putting their lives on the line" to "keep us safe."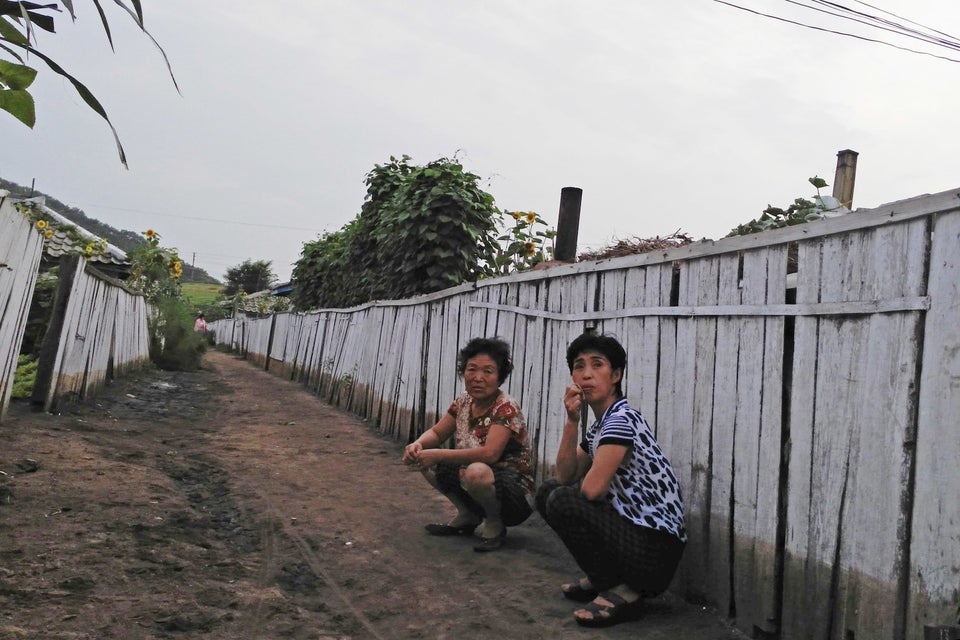 Secret Photos Show The Real North Korea
Popular in the Community