 (Adds details on cause of explosion, guidance, findings, background)
DALLAS, April 22 (Reuters) - A deadly 2013 fertilizer warehouse explosion in Texas that claimed at least 14 lives could have been prevented, U.S. safety investigators said on Tuesday.
Between 40 and 60 tons of ammonium nitrate exploded 22 minutes after a fire broke out at the West Fertilizer Co warehouse on April 17, 2013, leveling a neighborhood in the town of West, 70 miles southwest of Dallas.
The ammonium nitrate, which the company supplied to farmers to use as fertilizer in the region, was stored in wooden bins within a wooden building that did not have a sprinkler system, said Rafael Moure-Eraso, chairman of the U.S. Chemical Safety Board.
"(The fire and explosion) resulted from the failure of a company to take the necessary steps to avert a preventable fire and explosion and from the inability of federal, state and local regulatory agencies to idenitfy a serious hazard and correct it," Moure-Eraso said.
The fertilizer should have been stored in fireproof structures to protect it from possible ignition sources within a concrete building with a sprinkler system to suppress a blaze, he said.
Many U.S. fertilizer warehouses store ammonium nitrate in wooden bins, the board said.
The CSB said the state of Texas and federal regulators had much to do to strengthen rules to prevent explosions like the one in West, which injured 236 people.
"Our findings so far show that there is a patchwork of federal and state regulations with huge gaps that allowed this accident to happen," said Johnnie Banks, the board's lead investigator.
Volunteer firefighters battling the blaze did not know the risks they faced from fertilizer stored at the warehouse, because of lax regulation of volunteer training and inadequate preparations for fires at chemical facilities, he said.
Firefighting associations and the chemical industry offer differing guidance on how to fight a fire involving ammonium nitrate. Some say a large blaze should be allowed to burn while others say the flames should be doused with water.
Banks pointed out in that a 2009 fire at a fertilizer warehouse in Bryan, Texas, did not result in an explosion.
The firefighters in West were beginning to withdraw from the warehouse to take up defensive positions at a nearby apartment building when the blast occurred. The explosion registered as a 2.1 magnitude event on seismographs.
The board also said that safer blends of ammonium nitrate that could prevent explosions should be considered, in addition to tightening standards at chemical warehouses.
Both the U.S. Environmental Protection Agency and the U.S. Occupational Safety and Health Administration have regulatory oversight of fertilizer warehouses.
The board said OSHA needs to clarify standards governing the operation of ammonium nitrate storage facilities.
Moure-Eraso said he believes EPA has the authority to require the use of inherently safer technology in their operation. A criticism of the agency the CSB has made in previous investigations.
The Chemical Safety Board investigates explosions and fires at U.S. chemical plants. It has no regulatory or law enforcement authority, but makes recommendations to government and industry. (Reporting by Erwin Seba, Editing by Franklin Paul, Tom Brown and Gunna Dickson)

Before You Go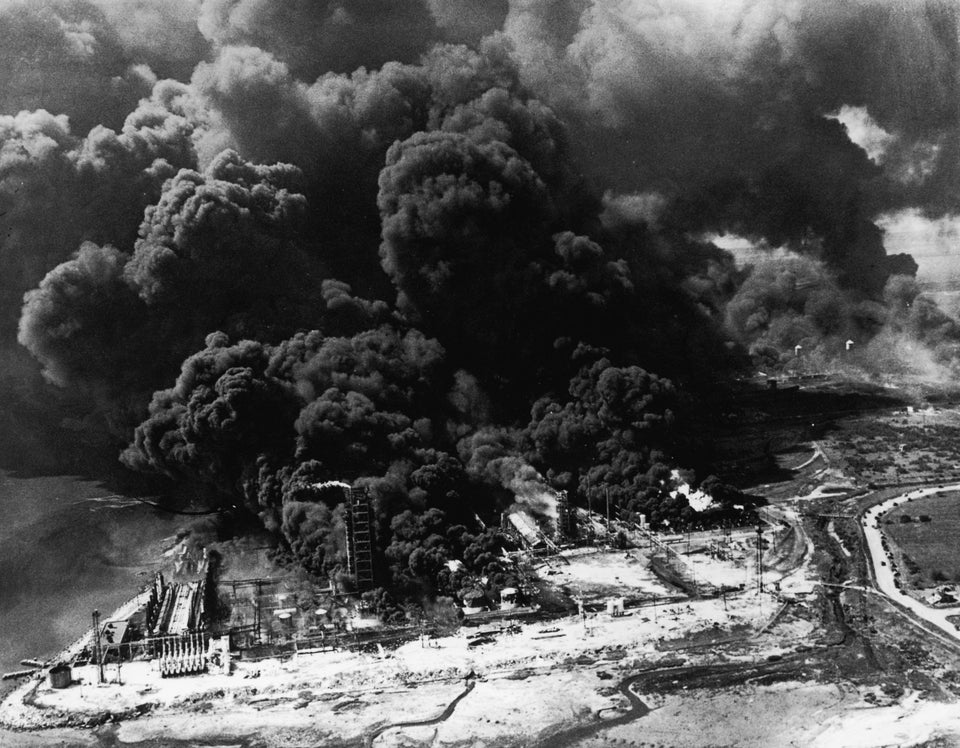 Texas City/ West Texas Explosions
Popular in the Community