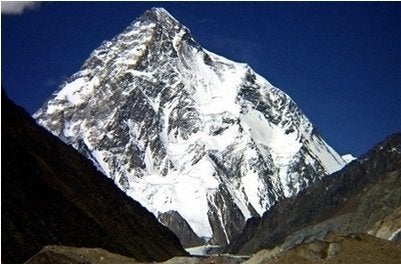 On top of West Virginia's Kayford Mountain, eight environmental activists with the groups Mountain Justice and Climate Ground Zero locked themselves to huge coal mining trucks over Memorial Day weekend to prevent further destruction of Kayford Mountain for coal.
Using bicycle locks, chains and cables, the activists placed themselves underneath the 16-foot high tires of trucks that are used to haul away the blasted remains of America's oldest mountains. Even the slightest movement of the trucks would have meant instant death for the activists, who calmly sat until arrested by police. The action was one of three non-violent, peaceful protests against mountaintop removal coal mining that followed the Mountain Justice Summer Camp.
Coal companies, using explosive power ten times greater than the Oklahoma City bombing, blast 600 to 800 feet off of the top of biologically diverse, densely forested mountains, dumping the rock and rubble into the mountain streams that provide drinking water for millions of people living downstream along the Ohio River, including Cincinnati, Louisville, and Evansville, IN. The method of mining is more profitable for the coal companies, who use explosives and heavy equipment to do the work formerly done by coal miners. Employment has plummeted in the region due to the mining practice.
Simultaneously, two activists floated a kayak with a banner reading "No More Sludge" out on a gigantic lake of toxic coal sludge constructed by Massey Energy, of Richmond Virginia. The Brushy Fork coal slurry impoundment, which will eventually hold over 9 billion gallons of coal waste, has been foolishly built over top of abandoned underground coal mines. In October 2000, a similar Massey coal waste impoundment failed suddenly when the bottom of the lake broke into underground mines, allowing 300 million gallons of coal sludge to flow into the underground mines, then out the mine openings into two streams, Coldwater Creek and Wolf Creek in Martin County, KY. At the time, the EPA called it the "worst environmental disaster in the southeast United States." Massey, chaired by CEO Don Blankenship, called the disaster "an act of God."
"The toxic lake at Brushy Fork dam sits atop a honeycomb of abandoned underground mines, " said Chuck Nelson, a retired coal miner from Raleigh County, W.Va. "Massey wants to blast within 100 feet of that dam." If the dam were to break due to blasting at nearby mountaintop removal mines, the West Virginia Department of Environmental Protection projects a minimum death toll of 998 citizens.
West Virginia Governor Joe Manchin, who supports Mountaintop Removal mining, has ignored previous efforts by local citizens to bring attention to the dangers of coal waste impoundments. In one case, Massey has built a coal waste impoundment directly above Marsh Fork Elementary School. A March, 2007 protest against Marsh Fork impoundment by Mountain Justice members in the governor's office resulted in 14 arrests.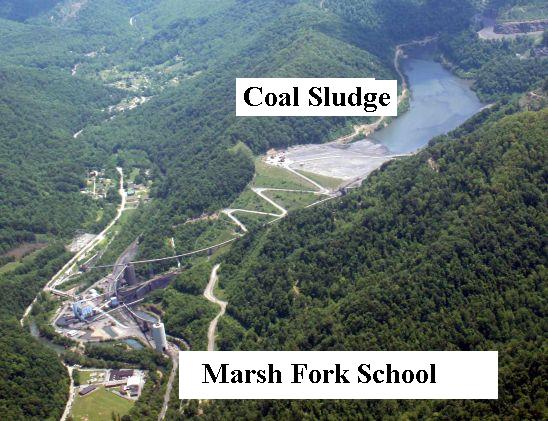 Neither the Governor nor West Virginia Congressman Nick Rahall have taken any action to reduce the danger to the Marsh Fork school children.
A third group of protesters walked onto a mine property below the mountain, and were arrested for misdemeanor trespassing. Activists are currently jailed, and $18,000 is needed for bail. Contributions can be made online here
This action is the first of many in what promises to be a long, hot summer in the mountains of Appalachia.
For more information, visit http://www.mountainjustice.org
Related
Popular in the Community