A West Virginia legislative committee has advanced a resolution that would amend the state's constitution to restrict abortion rights.
The measure, which requires two-thirds approval by both the state Senate and House, as well as a voter referendum, moved forward on Monday after the state Senate Judiciary Committee approved it, West Virginia's Metro News reported.
"The people retain the right through their elected state representatives and State Senators to enact, amend, or repeal statutes regarding abortion, including, but not limited to, circumstances of pregnancy resulting from rape or incest or when necessary to save the life of the mother."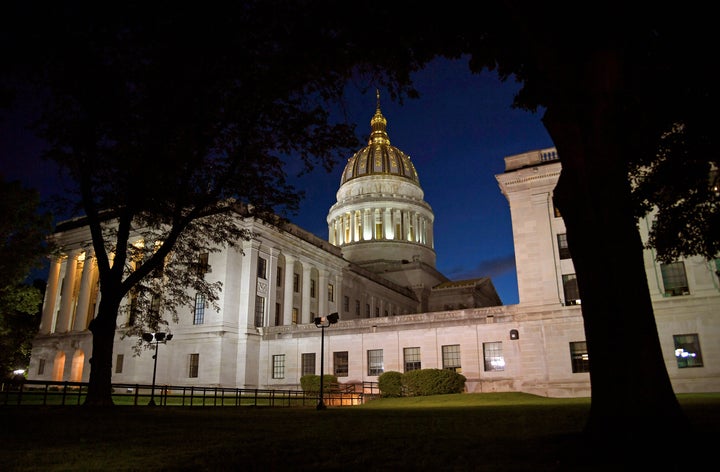 The U.S. Supreme Court ruled in the landmark Roe v. Wade decision of 1973 that the 14th Amendment gave women a constitutional right to an abortion.
The language in West Virginia's bill is the same as Tennessee used in a 2014 amendment removing the right to abortion from its constitution. Opponents of that measure challenged the state's method of vote counting, but an appeals court last month upheld its passage, the Tennesseean reported.
This isn't the only legislative act under review that could change abortion laws in West Virginia, which currently has only one abortion clinic. A bill that the state's House of Delegates is reviewing would eliminate Medicaid funding for abortions except for cases where the pregnancy jeopardizes the life of the mother.
"Help the young who don't want and can't care for a child that is thrown into their lives.""
Critics of the bill have stressed that those who are too poor to afford an abortion without state help are also too poor to raise a child.
Marquita L. Hutchens, rector of St. John's Episcopal Church in Charleston, West Virginia, urged lawmakers to turn their attention toward fighting unemployment, low education and drug addition instead.
"Help the young who don't want and can't care for a child that is thrown into their lives," Hutchens told lawmakers, according to The Associated Press. "Help them get the time to become educated, to become good citizens of West Virginia, to stay in West Virginia so that they can find good jobs and be productive in their states. Do not beat the poor into the ground, but build them up."
Elsewhere in the country, a bill Mississippi lawmakers are pushing would ban abortions at 15 weeks, which would be the earliest ban nationwide. The state currently bans most abortions after 20 weeks.
Popular in the Community