The West Virginia parent of an aspiring veterinarian filed a lawsuit on May 12 alleging local, state and federal officials propagated a "religious faith" by teaching his daughter evolution. In the lawsuit, the man petitions the U.S. district court to declare the "policy of evolution" unconstitutional.
The complaint, which was obtained by the National Center for Science Education, names the Jefferson County Board of Education, West Virginia State Superintendent Michael Martirano, National Institutes of Health Director Francis Collins and U.S. Secretary of Education Arne Duncan as defendants.
Plaintiff Kenneth Smith Of Harpers Ferry, who represents himself, stated his daughter was taught a "faith base (evolutionary ideology) [sic] that just doesn't exist and has no math to back it." Due to this, Smith argued, his daughter's ability to enter college and obtain a good job and economic security in the veterinary field is compromised. Smith's lawsuit doesn't note his daughter's age.
Smith said he already pursued "exhaustive administrative remedies" to encourage the defendants to cease their "violations," citing six exhibits attached to his complaint. He said the officials have also denied his "accurate scientific mathematical system of genetic variations that proves evolution is a religion."
He is also the author of a 2013 self-published book entitled The True Origin of Man, according to NCSE. The work reportedly "represents the truth of mans [sic] origins confirmed by DNA mathematical and scientific facts."
The book appeals to "a Christian audience as well as a scientific audience," Smith said in a video promoting the book. "For the scientific community, it presents something that they can take to the laboratory and test for themselves."
Those with a "biased" mind might find the book "controversial," he added.
In his lawsuit, Smith cites several U.S. laws asserting the district court's authority to hear his case and his ability to seek redress, but, as NCSE notes, he fails to reference two relevant federal cases and a Supreme Court case all affirming that evolution is not a religious belief.
Smith did not return a request for comment from The Huffington Post.
Before You Go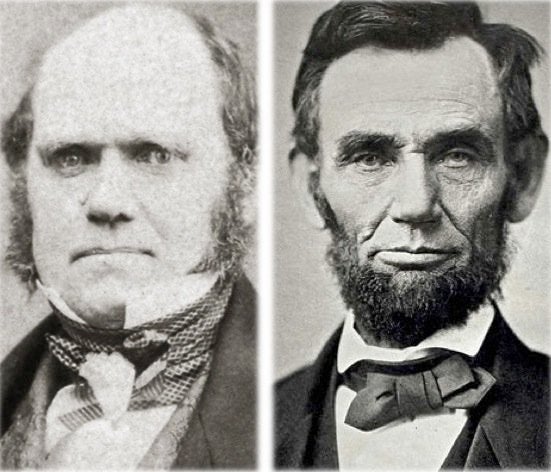 Charles Darwin's Life
Popular in the Community