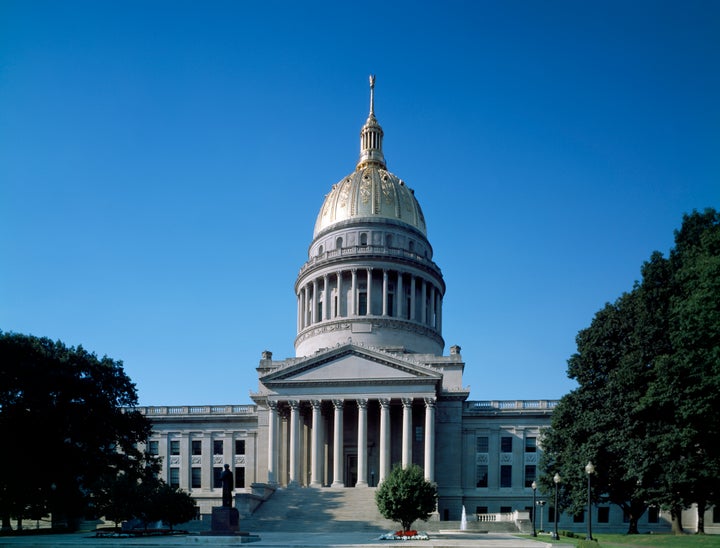 West Virginia lawmakers from both sides of the aisle vocalized their support for the state's LGBT community in video released Monday, a little more than a week after a bill that would allow discrimination on the basis of religious freedom was introduced in the state's House of Representatives. 
"Bigots go home," state Sen. Jeffrey Kessler, the Democratic Senate Minority Leader, said in the video produced by LGBT rights group Fairness West Virginia. "Be open and have a free marketplace for participation for all people based upon their skills and talents, not upon who they love during the day or who they go home to at night."       
State senators and delegates from both political parties cited the Constitution, West Virginia's declining population and their desire for economic expansion as reasons for supporting a more inclusive society. There are still 28 states -- including West Virginia -- where it's legal to fire someone for being gay; to discriminate against them when they seek housing; and to turn away their business in general. 
"The United States Constitution guarantees to its citizens equal protection under the law," said state Sen. Charles Trump, the Republican chair of the state's Judiciary Committee. "And government should not be in the business of discriminating against one class or group of people."
Supporters of LGBT rights are up against the Family Policy Council, an anti-gay lobbying group that is pushing the state legislature to pass the Religious Freedom of Conscience Act. Indiana's state legislature passed a similar controversial bill last year before doing an aboutface after businesses and activists threatened to boycott the state.  
"For those who want to draw distinctions or limit opportunities for a particular class or a particular persuasion, you're hurting West Virginia and you're hurting our business climate here by doing that," said state Sen. Mitch Carmichael, the Republican Senate Majority Leader. 
The Family Policy Council says the law defends religious freedom, but lawmakers who oppose discrimination also mentioned their faith.
"From a moral perspective, I am a born-again Christian and I feel like you should love everyone," said Del. Sean Hornbuckle (D). "When love is in the air, it just makes sense to not to discriminate against anyone."
"Fairness West Virginia is excited to showcase that leaders and the next generation of leaders from both parties are unequivocally speaking out in favor of nondiscrimination for all West Virginians," Andrew Schneider, the organization's executive director, said in a press release. "This video demonstrates that it is no longer politically advantageous for members of either party to support discrimination of any kind."
In the past, federal efforts to stop LGBT discrimination have excluded the community's transgender members. Republican Saira Blair, West Virginia's youngest delegate in history, specifically mentioned gender identity in the video.
PHOTO GALLERY
15 Of The Biggest LGBTQ Villains
REAL LIFE. REAL NEWS. REAL VOICES.
Help us tell more of the stories that matter from voices that too often remain unheard.