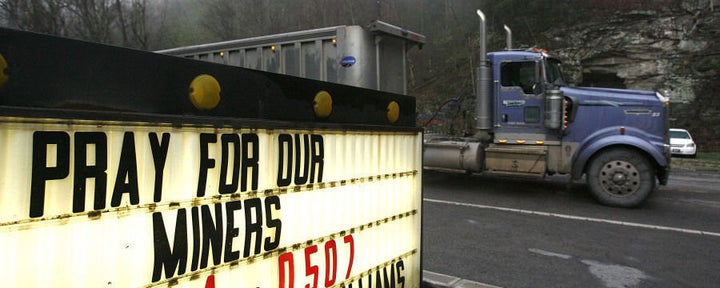 When methane gas in a West Virginia mine ignited, it caused an explosion that killed at least 25 coal miners and trapped four others; rescue teams are working around the clock and America is holding its breath, with hope that the trapped miners may, by some miracle, still be alive.
Relief organizations are already on the scene to provide aid, comfort and relief to the victims' families. Here's how you can help:
Note: HuffPost Impact will be continually updating this page. If you know of a fund or organization providing money or aid for the victims' families that you don't see on this page, e-mail us at impact@huffingtonpost.com.
•The Salvation Army has responded, supplying food and water to family of the victims and to the more than 150 rescue workers. You can make an area-specific donation to the Salvation Army or, if you live in the area, make an in-kind donation through the e-mail address provided on this page.
•The United Mine Workers of America pledged support for rescue workers and victims' families following the mine explosion. However, they state that the people already on the scene are trained professionals, and may not need additional assistance from the UMWA. They are not asking for donations at this time. Contact Phil Smith at 703-291-2430 with additional questions.
•Restaurants and craft shops in Whitesville are preparing food to serve to rescue workers. They are doing what they can, but are accepting donations. Make checks payable to Nuttin' Fancy, P.O. Box 452, Whitesville, WV 25209.
•The American Red Cross is also on the scene, providing mental health services and Emergency Response Vehicles. The organization is not accepting donations designated specifically for the West Virginia Mine Disaster at this time, but you can make a general donation to the Red Cross's Disaster Relief Fund here.
The Red Cross is also providing mental health counseling, a "shoulder to lean on." WATCH:
Popular in the Community