Police are investigating a possible connection between a man who was allegedly killed on Saturday by an escort whom he had attempted to beat and the recent deaths and disappearances of several women in southern Ohio.
The man, whose identity has not yet been released, was shot and killed in Charleston, West Virginia, on Saturday, according to WCHS-TV. The incident reportedly occurred after he met a female escort through Backpage.com, an online classified ad portal that is often used by men seeking prostitutes.
"The details that we're able to release right now are that there was a struggle ... that the man had beaten and strangled the woman and gotten her onto the ground, laid the gun down as he was dragging her back through the house, and she was able to pick the gun up and fire over her shoulder blindly, and the bullet did strike the man, killing him," Charleston Police Lt. Steve Cooper told the Charleston Gazette on Saturday.
Charleston police on Monday conducted a search of the dead man's vehicle, during which they found "suspicious" items that led them to suspect he may have been previously involved in similar crimes, the Gazette reported. The police have not revealed what items were found. 
Authorities in Chillicothe, Ohio, which is about two hours northwest of Charleston, confirmed to the Huffington Post on Tuesday that they are looking into a possible link between the dead man and the six unresolved cases in their town, all of which involve women who were reportedly involved with prostitution or drugs.
"We are in communication with Charleston regarding that situation," Bud Lytle, a spokesman and crime prevention officer for the Chillicothe Police Department, told The Huffington Post. "Obviously, it's not a great distance from us and it involved a prostitute and an individual known to pick up prostitutes."
The Charleston Police Department did not respond to a request for comment.
Previous coverage of the missing Chillicothe women:
The escort, who has not been identified by police either, was hospitalized with multiple injuries, including broken vertebrae. Authorities have not charged her in connection with the shooting.
In the past 14 months, six women have disappeared or turned up dead in Chillicothe. Three of the six have been found dead in or near different creeks and streams. One was found shot to death, and the remaining two are still missing.
During a June 23 press conference, Ross County Sheriff George Lavender said authorities have not yet ruled out the possibility that a serial killer could be responsible for some of the deaths and disappearances.
"When you start ruling things out, you overlook stuff, and we don't want to overlook anything," the sheriff said.
The two missing women have been identified as Charlotte Trego, 27, who was last seen alive on May 3, 2014, and Wanda Lemons, 37, who disappeared from Chillicothe on Nov. 3, 2014.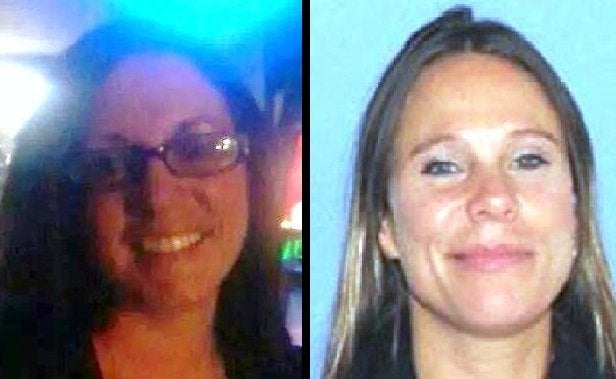 Tameka Lynch, 30, disappeared in Chillicothe on May 3, 2014, the same day Trego was last seen alive. Lynch was found dead three weeks later, in a creek roughly 20 miles downstream from where it passes through Chillicothe.
Shasta Himelrick, a 20-year-old expectant mother, was last seen by her family on Christmas Day 2014. Roughly a week later, searchers found her body in the Scioto River.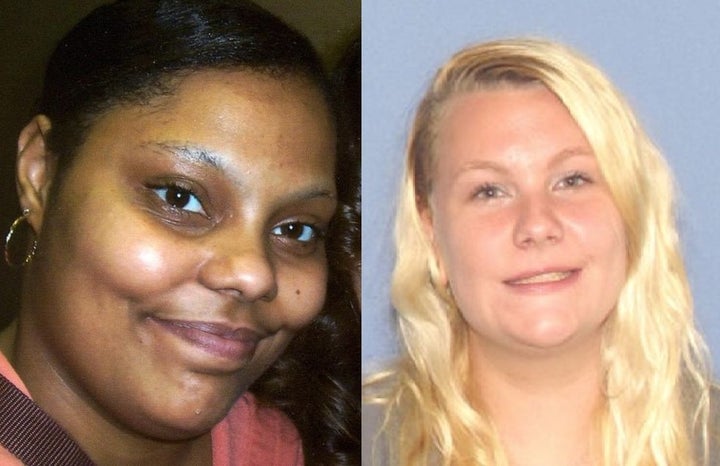 Timberly Claytor, 38, was found dead of gunshot wounds on May 29 of this year in Massieville, a small town about five miles south of Chillicothe.
Authorities have named Jason McCrary, 36, as the prime suspect in Claytor's death, but he has not officially been charged in connection with the case.
The latest victim to be found is 26-year-old Tiffany Sayre, who was last seen in Chillicothe in May. Last month, two people discovered Sayre's body near a culvert along Paint Creek, not far from where Lynch's body was found. Sayre's death has been ruled a homicide, but the manner of death has not yet been revealed.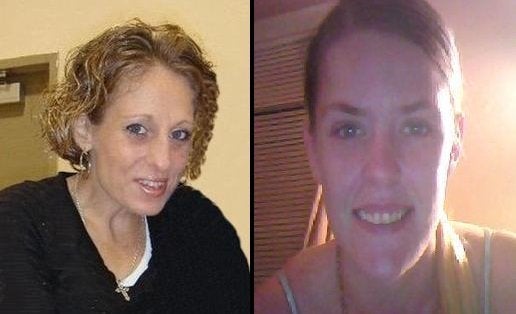 All six women are believed to have known each other and to have run in circles where drugs and prostitution are common.
The sheriff's offices in Ross and Highland Counties are investigating the cases with assistance from the Chillicothe Police Department, Ohio's Bureau of Criminal Investigation and the FBI.
Anyone with information in any of these cases is asked to call Southern Ohio Crime Stoppers at 740-773-8477. Tips can also be submitted via their website.
PHOTO GALLERY
Missing Chillicothe Women
Calling all HuffPost superfans!
Sign up for membership to become a founding member and help shape HuffPost's next chapter