The cast of "West Wing" is reuniting. Sort-of.
Several stars of the hit TV show will hit the ground running with Democratic presidential nominee Hillary Clinton this weekend, traveling to multiple campaign stops in the Buckeye State.
Members of the "West Wing" cast, including Allison Janney (C.J. Cregg), Bradley Whitford (Josh Lyman), Richard Schiff (Toby Ziegler), Dulé Hill (Charlie Young), Mary McCormack (Kate Harper) and Joshua Malina (Will Bailey) will join forces at six different locations on Saturday and Sunday.
The actors will encourage Ohio residents in Mahoning Valley, Sandusky, Toledo, Cleveland, Dayton and Columbus to register to vote in the battleground state.
Martin Sheen, who played President Josiah Bartlet, won't be there, but he's already endorsed Clinton. And he's dismissed her Republican rival Donald Trump as an "empty-headed moron." The president has spoken.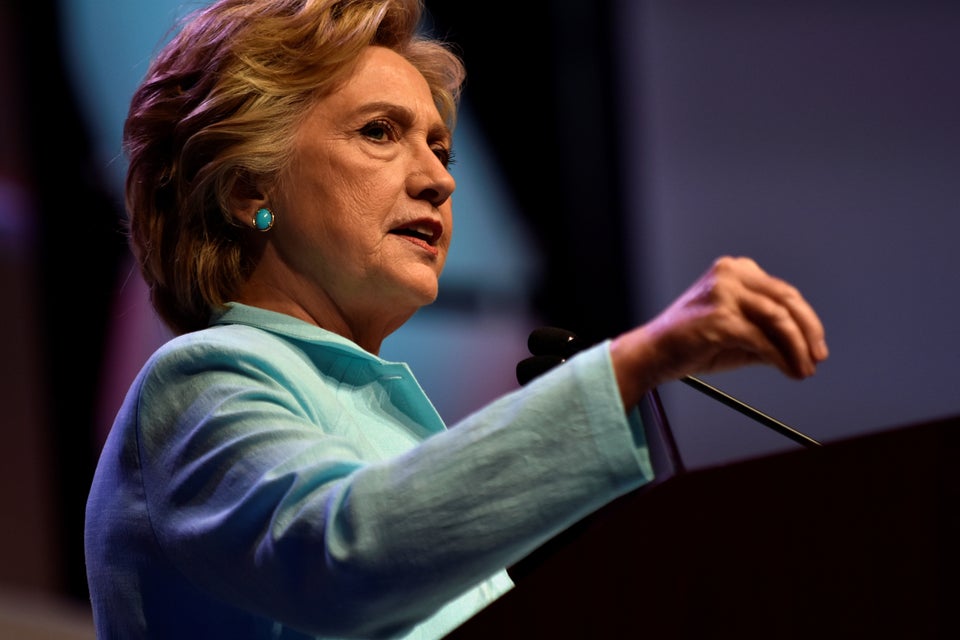 Hillary Clinton accepts nomination