 Westboro Baptist Church plans to continue its notorious protests at military funerals despite new restrictions that could leave some protesters facing up to two years in prison.
The restrictions -- which say protesters must be at least 300 feet from military funerals from two hours before they start until two hours after they end -- are part of the "The Honoring America's Veterans and Caring for Camp Lejeune Families Act of 2012", a sweeping veterans bill recently passed by Congress. President Barack Obama is expected to sign the bill on Monday.
Steven Drain, spokesman for Westboro, told CNN the new restrictions were "really not going to change our plans at all."
"We're going to continue to [protest]," Drain said. "We're also going to continue to obey all laws."
Westboro typically targets military funerals because of its belief that deaths in Afghanistan and Iraq are God's punishment for the United States' tolerance of homosexuality. Recently, they've experienced a slew of counter-protests, including a zombie-filled demonstration in Washington state and a human wall in Texas.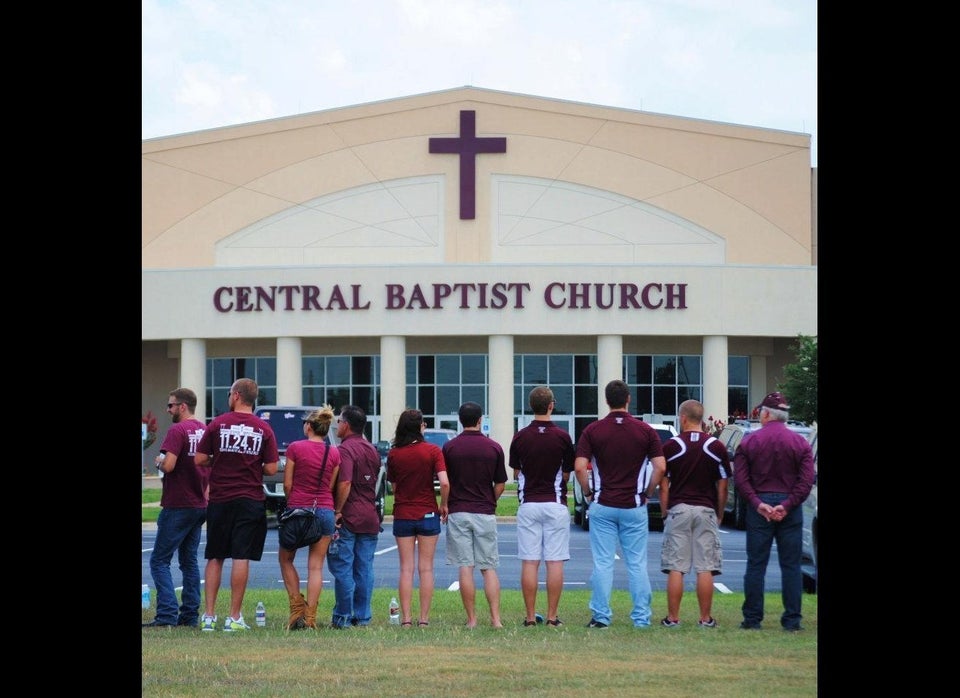 Texas A&M Maroon Wall
Popular in the Community