When about six members of the Westboro Baptist Church showed up outside a California high school to hold an anti-gay protest, a crowd of several hundred students and local residents gathered nearby to rally for equality in the face of hatred.
According to their website, Westboro intended to target "brutish teachers & hateful parents" who "have broken the moral compass of this generation" and have doomed the nation by "embracing sodomy."
In response to Westboro's picket, the district's Board of Education penned an open letter to the community last week reaffirming their "unwavering commitment to teach tolerance, acceptance and compassion for others," the L.A. Times notes.
They waved rainbow flags, held hands and carried signs reading "God Cares for All Creation," "Ain't Nobody Got Time for Hate" and "God Hates People Who Say They Know Who God Hates."
Maria Leon-Vazquez, vice president of the Santa Monica Unified Board of Education, said that there is no room for hatred in their community.
"Our students understand that everybody has the right to their First Amendment rights, and so be it," Leon-Vazquez told CBS Los Angeles affiliate KCAL-TV of the Westboro Baptist Church protest. "But we, in this particular city, we really understand that there is no room for hatred and bigotry, so the students decided that they had to make their point this morning."
Before You Go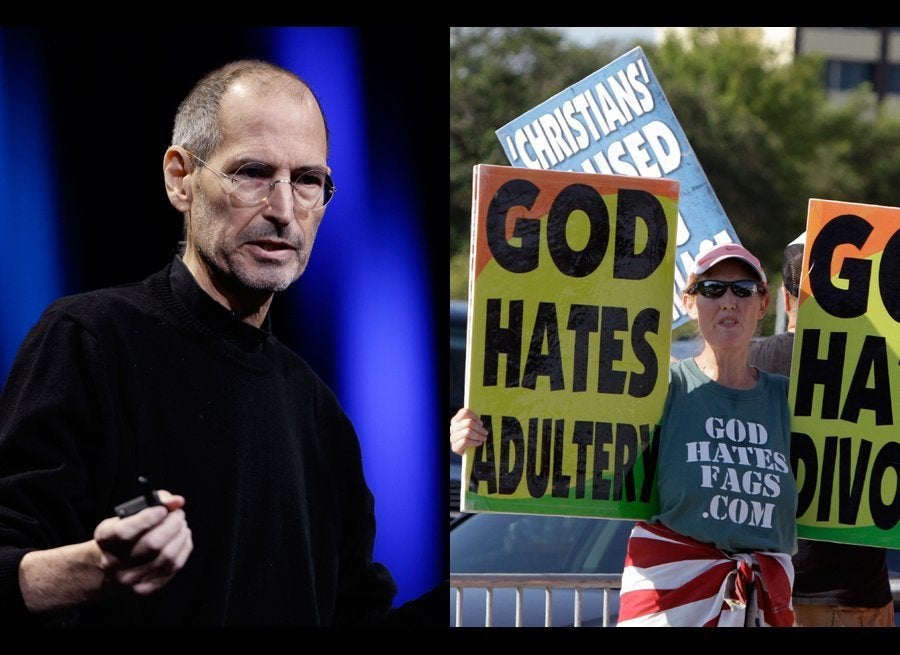 Westboro Baptist Demonstrations
Popular in the Community