Using the hashtag #ThankGodForTheShooter, Examiner.com reports members tweeted out their plans to "super picket" the candle lit prayer service, saying "God is at work in Colorado."
Almost immediately, members of the community launched a campaign on Reddit and Facebook to form a "wall of love" around the memorial service to block the group from getting close. Church member Fred Phelps Jr. said these efforts would be in vain:
@WBCFredJr WBC in Colorado to conquer yet another "wall", just like yesterday in Columbia. #andthewallcametumblingdown! http://t.co/NeTmqnfg
"If you volunteered for Denver Comic Con 2012, or any other Con, and are planning to attend tonight's vigil, please consider wearing your volunteer t-shirt. I'm asking my DCC volunteers to be prepared to help form the barrier, should Westsboro show up."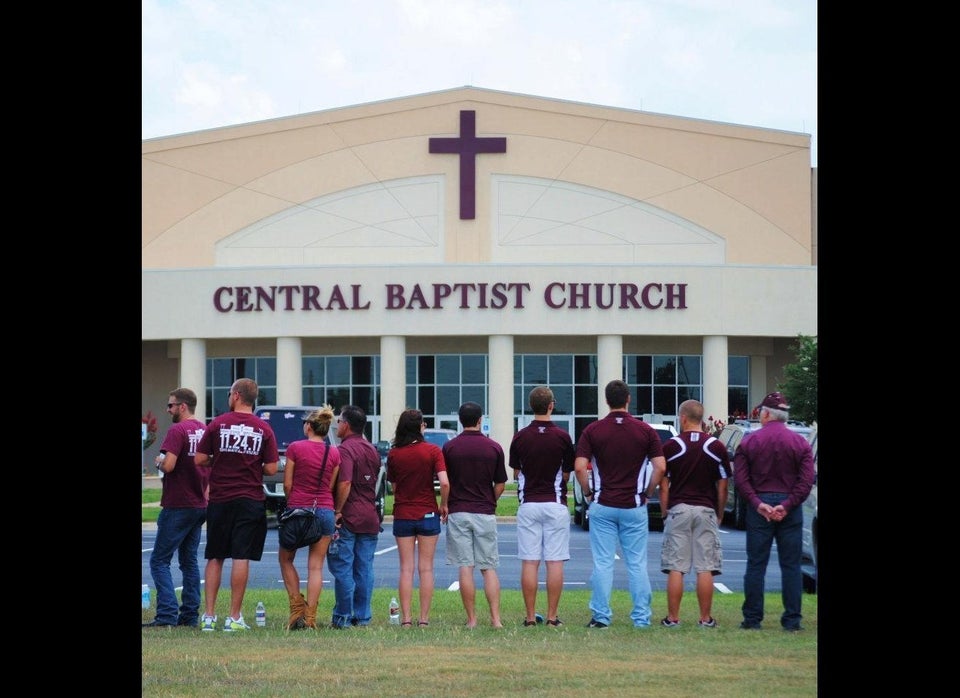 Texas A&M Maroon Wall
Support HuffPost
The Stakes Have Never Been Higher
Related
Popular in the Community