In a video posted to YouTube this week, Westboro member Steven Drain delivers the group's inflammatory and surprising claim that Christians are to blame for what the controversial Church terms "fag marriage."
"What we mean is that mainline Christianity is chiefly to blame for legitimizing that filthy sin and elevating it to its status of acceptability in society," Drain claims.
Drain goes on to enumerate several of the way that Christians have apparently allowed this terrible plague to be unleashed upon humanity:
By okaying divorce, and thereby weakening the institution of heterosexual marriage
By "erroneously preaching that God loves everybody"
By failing to explain to their children why God destroyed the Biblical city of Sodom, a story "they should know better than their ABCs"
By not warning people when their sins take them to hell
By vilifying the Westboro Baptist Church members
This is not the first time the WBC has made the claim that Christians are responsible for same-sex marriage in some way. In December, a twit picture that included a sign to that effect made the rounds on Twitter, much to the delight of WBC member Margie Phelps.
Before You Go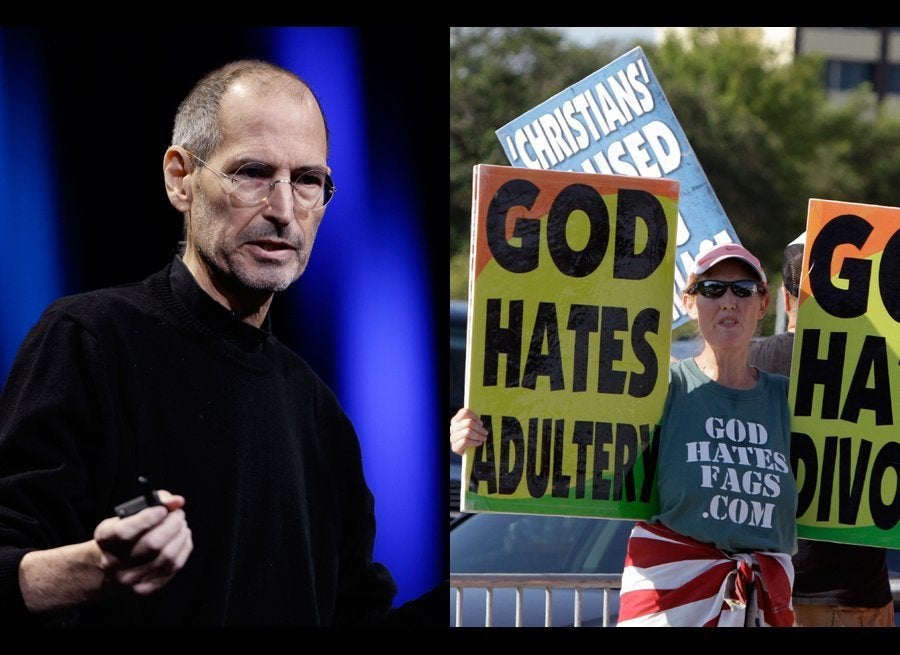 Westboro Baptist Demonstrations
Popular in the Community