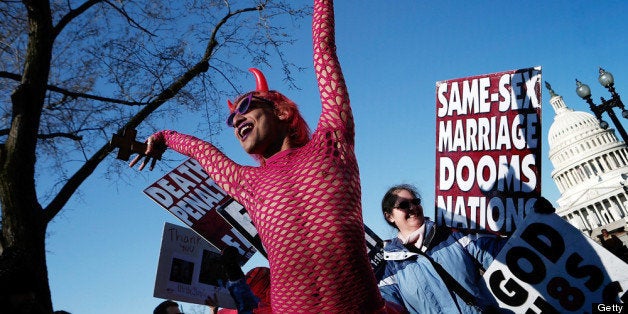 As Americans across the country celebrated the Supreme Court's landmark decision to strike down parts of the Defense of Marriage Act (DOMA) and essentially nullify California's gay marriage ban known as Proposition 8, a smaller, grumpier and virulently anti-gay group of protesters were decidedly less happy.
Now, WBC members -- who have threatened to protest at funerals for service members, Aurora shooting victims and children who died at Sandy Hook Elementary -- will soon be heading to the Supreme Court, according to vocal member and spokeswoman Shirley Phelps-Roper.
In a string of tweets sent after the Supreme Court's rulings were announced, Phelps-Roper reiterated past claims that same-sex marriage will eventually spell doom for the United States.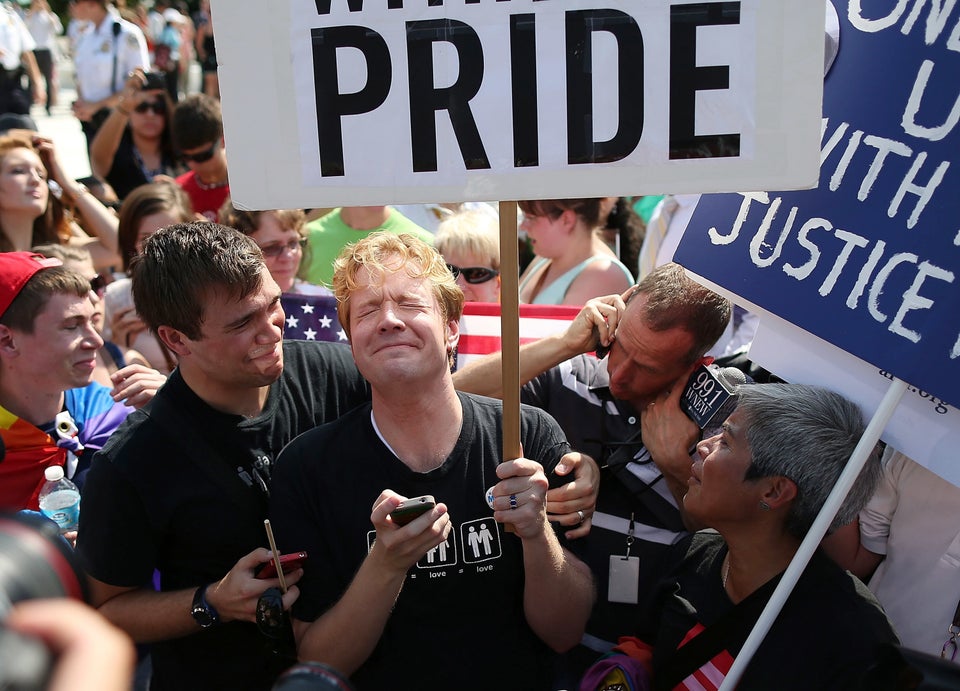 SCOTUS Decisions On Prop 8, Defense Of Marriage Act