A Missouri high school was the scene of the notoriously anti-gay Westboro Baptist Church's latest protest, but witnesses say counter protesters vastly outnumbered those in the right-wing group.
At the St. Louis Post-Dispatch is reporting, five demonstrators from the Topeka, Kan.-based church showed up at Clayton High School at about 7:30 a.m. They were met by an estimated 300-400 counter protesters, but both groups were separated by a buffer zone manned by local police.
Authorities say they didn't know why Westboro members had singled out Clayton High, other than noting the school had an active gay-straight alliance, the faculty sponsor of which was among the many counter protesters.
Interestingly, a similar protest had been planned at nearby Fort Zumwalt East High School today, reportedly at the request of one of the school's students, but never materialized, according to KSDK. "His email was to the effect of 'We've got proud homosexuals strutting up and down the halls of this school. You've got to come,'" Margie Phelps, an attorney for Westboro Baptist Church, and daughter to the pastor, is quoted by Unicorn Booty as saying.
Members of Westboro, which has previously picketed the funerals of U.S. servicemen as well as those of Apple CEO Steve Jobs and slain gay student Matthew Shepard, also protested yesterday at the Super Bowl.
Take a look at photos of some of their earlier protests below: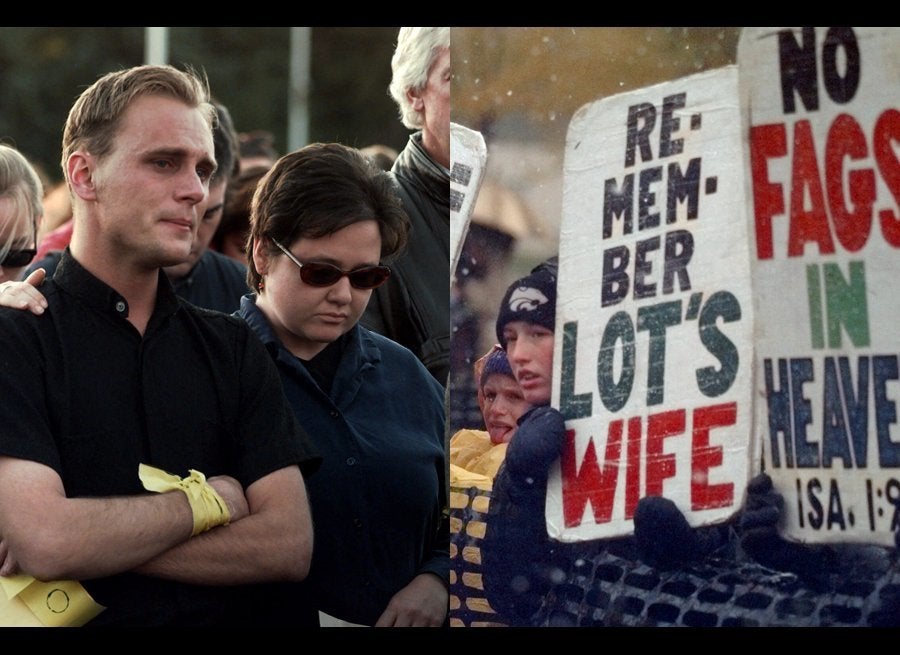 Top 9 Despicable Protests by The Westboro Hate Church and one Awesome Protest Against Them(CLONED)
Popular in the Community