Under the Honoring America's Veterans and Caring for Camp Lejeune Families Act of 2012, protests must be held at least 300 feet from military funerals and are prohibited two hours before or after a service. Violating this new law could bring significant penalties and civil lawsuits. But church members like Rebekah Phelps-Roper vowed to continue protesting:
Church member Fred Phelps, Jr., accused Obama of disregarding the First Amendment. The part of the law restricting the church's activities was passed as a legislative response to a 2011 Supreme Court decision that ruled the church's activities were protected by the First Amendment.
Margie Phelps retweeted that tweet, along with a political warning for Obama:
Westboro spokesman Steven Drain told CNN that the new law was "not going to change our plans at all." In a tweet last week, Fred Phelps, Jr., implied that the church would challenge the new law in court.
Before You Go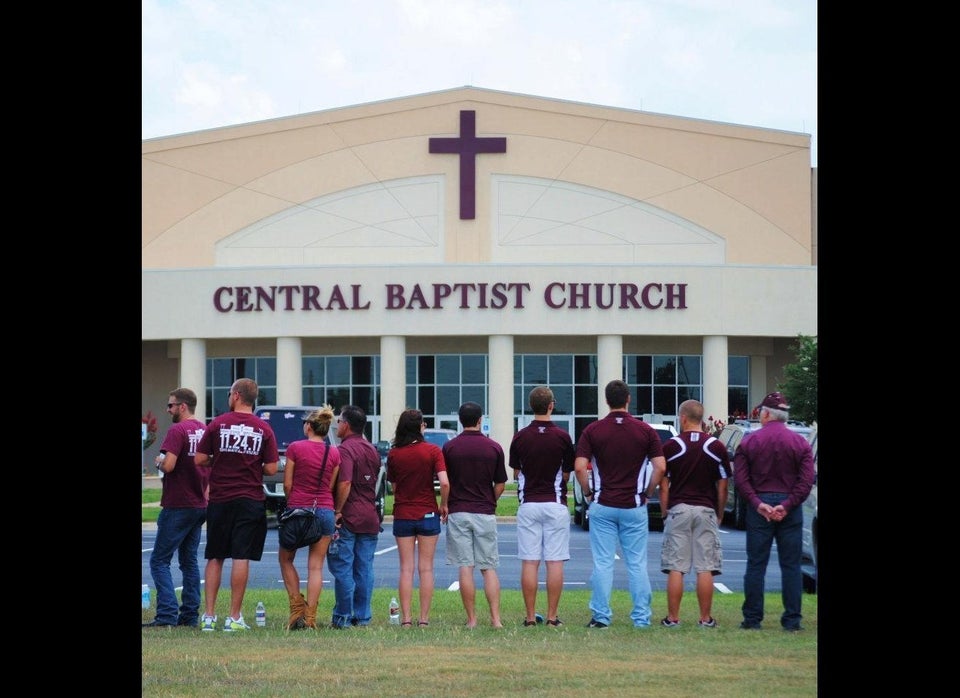 Texas A&M Maroon Wall
Popular in the Community