Westboro Baptist Church, a hate group that travels around the country holding anti-gay rallies, protested outside the school attended by President Obama's children on Monday morning.
A message on Westboro's website refers to the Obama children as "satanic spawn" of a "murderous bastard." Along with various schools, the church is also protesting outside the White House, the World War II memorial, and the Equal Employment Opportunity Commission field office.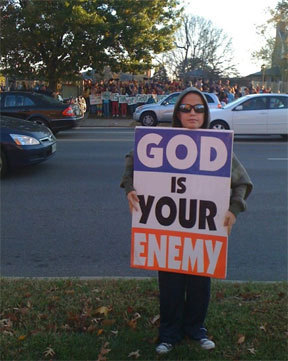 Malia attends the Washington, D.C. Sidwell middle school, where the Phelps family protested Monday; they plan to protest Tuesday at the Bethesda location, where Sasha is a student.
Popular in the Community