When Westboro Baptist Church announced plans to stage a protest at a fallen soldier's funeral, residents of Palm Bay, Fla. decided to organize a "human shield" to block the notorious group's efforts.
Counter-protesters will gather Wednesday around the funeral of Army Specialist Justin Horsley, a 21-year-old who died while serving in Afghanistan last month when his unit was attacked by an improvised explosive device.
"Our job is to welcome him back home with dignity and with pride and this is our show of respect for a fallen comrade," Brigadier General Anthony Cotton told Central Florida News 13. Cotton was one of hundreds who lined the streets and waved flags when Horsley's remains were returned to Brevard County on Saturday. Many of those individuals are planning to join the "human shield" on Wednesday.
"We're here to protect the family from seeing these idiots with their signs protesting these heroes coming home," another counter-protester, John Stark, told News 13. Stark is a member of the Patriot Guard, a group dedicated to combating Westboro's protests.
The Kansas-based church frequently pickets military funeral because it believes deaths in Iraq and Afghanistan are God's punishment for the United States' toleration of homosexuality. The church has faced a number of counter-protests in recent weeks, including a zombie-themed demonstration and numerous human wall formations.
Last week, Congress passed a sweeping veterans bill that will severely limit the notorious church's ability to protest at funerals like Horsley's. According to "The Honoring America's Veterans and Caring for Camp Lejeune Families Act of 2012," protesters will be barred from demonstrating at military funerals two hours before or after a service. Protesters will also be required to remain at least 300 feet away from grieving family members.
However, Westboro spokesman Steven Drain told CNN on Friday that the new measures are "really not going to change our plans at all."
"We're going to continue to [protest]," Drain said. "We're also going to continue to obey all laws."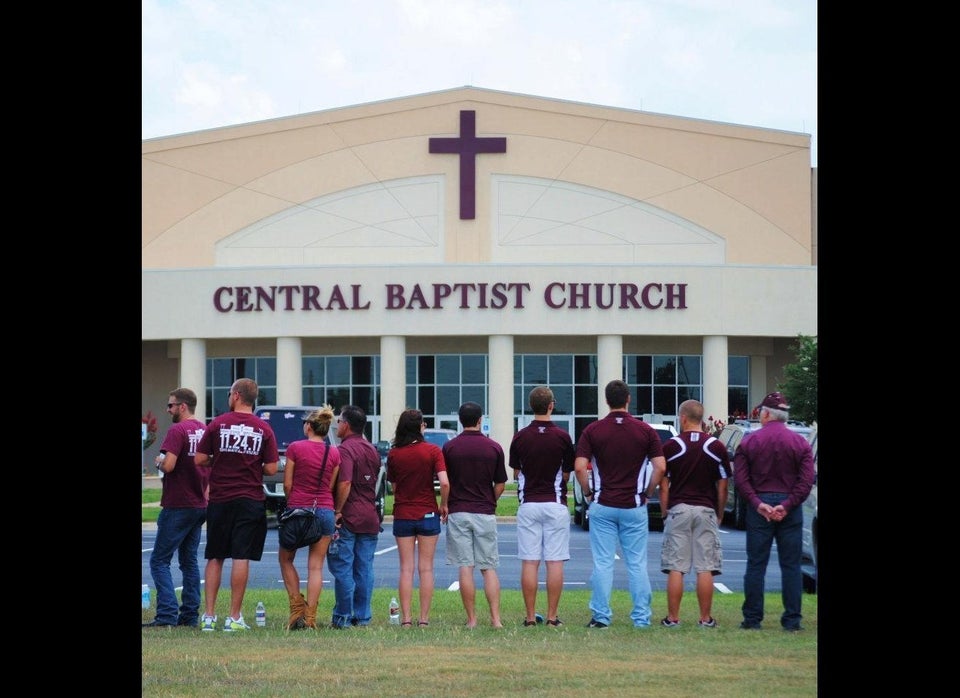 Texas A&M Maroon Wall
Popular in the Community