Still, that didn't stop Margie J. Phelps, daughter of Westboro founder Fred Phelps, from tweeting what appears to be a Photoshopped image of protesters descending upon the New Hope Baptist Church, where Houston's funeral was held:
A second Tweet by Phelps seems to confirm that Westboro protests did not actually attend:
It is unclear why Westboro would have taken such an issue with Houston, who was known as a devout Christian and began her singing career as a member of the choir at New Hope. Phelps did imply that Houston's gay fanbase may have played a factor, tweeting: "F--k call her 'gay icon.' Yeah, WBC is picketing that funeral." They also released a YouTube parody clip titled, "God Will Always Hate You, Whitney" (to the tune of Houston's signature cover of Dolly Parton's "I Will Always Love You").
Having previously protested at the funerals of Matthew Shepard, Michael Jackson and Steve Jobs, Westboro Baptist Church has, in recent months, bailed out on several planned protests. Earlier this month, members announced plans to picket two Missouri high schools, but only showed up at one.

See previous Westboro Baptist Church protests below: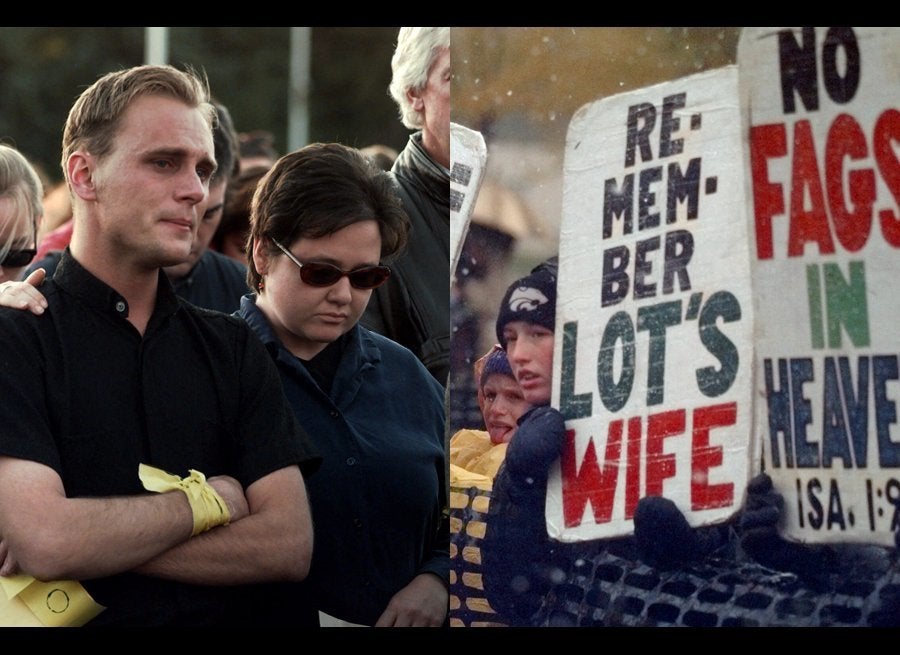 Top 9 Despicable Protests by The Westboro Hate Church and one Awesome Protest Against Them(CLONED)
Popular in the Community