Members of the Westboro Baptist Church were met with a rainbow surprise when they arrived in Washington, D.C., to protest a local high school with a gay principal.
Wilson High School Principal Pete Cahall came out as gay last week at a Pride Day event at the school alongside D.C. Mayor Vincent Gray and openly gay City Councilman David Catania.
"I want to say publicly for the first time because of your leadership, care and support that I am a proud gay man who just happens to be the principal of Wilson High School," the 50-year-old, who also said he was tired of "hiding," told the crowd.
After making the announcement, Cahall was met with an outpouring of support from the local community. However, WBC challenged that by saying members would protest the school for celebrating lesbian, gay, bisexual and transgender people.
But 1,000 students had already volunteered to participate in a counter-protest against WBC.
Photos from the counter-protest, which was organized by the Wilson Gay-Straight Alliance and Student Government Association, surfaced on social media. Images show groups of people holding rainbow-colored signs in support of the LGBT community.
Their show of support didn't go unnoticed.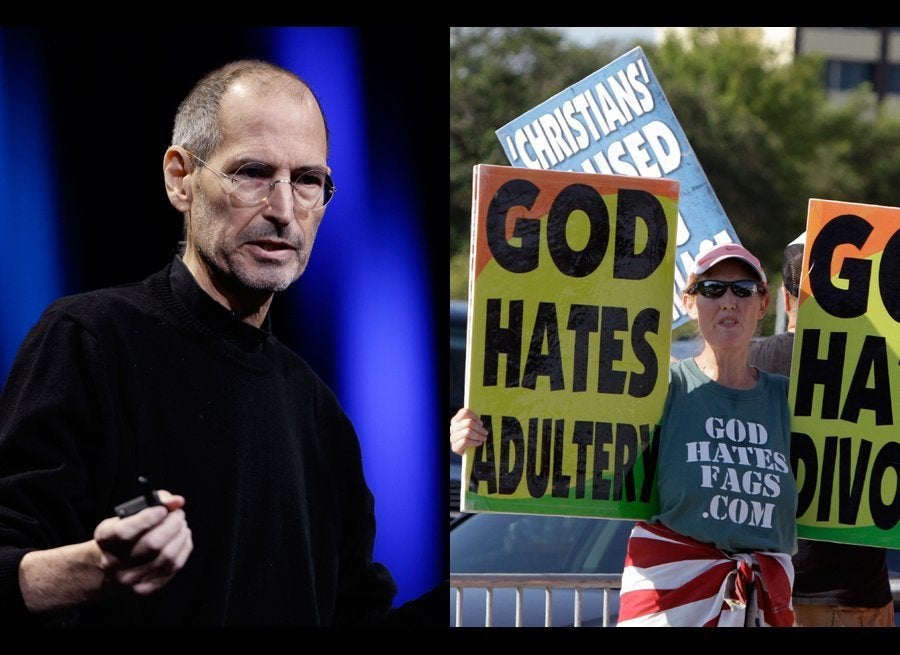 Westboro Baptist Demonstrations