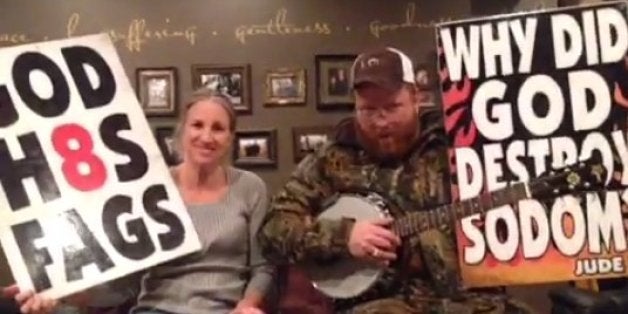 A&E sparked controversy when the network suspended Phil Robertson from the hit show 'Duck Dynasty' after GQ published an interview with his condemnation of homosexuality as "sinful" and compared it to bestiality.
The decision has sparked a wave of protest as fans rally to voice their objections.
Conservative Christian groups such as Southern Baptist leaders Russell Moore and Al Mohler and the Family Research Council have spoken out in support of Robertson's Biblical views.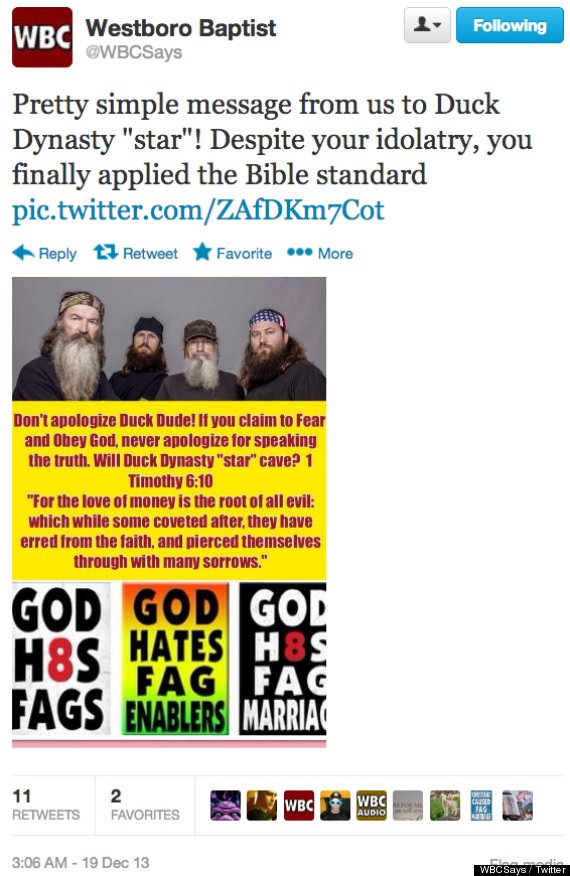 Westboro Baptist Church announced their intention to picket the A&E headquarters in New York City in protest of Robertson's suspension. Over 300,000 people have signed a "Stand With Phil Robertson" petition, which will be hand-delivered to A&E on Monday.
The group has also created Vine videos featuring a version of Robertson speaking out against gays. However, though Robertson voiced his disgust for homosexuality, he also said that he doesn't believe that it's his place to judge. "We never, ever judge someone on who's going to heaven, hell. That's the Almighty's job. We just love 'em, give 'em the good news about Jesus – whether they're homosexuals, drunks, terrorists. We let God sort 'em out later, you see what I'm saying?" he said.
Westboro Baptist Church, on the other hand, has never been shy about claiming the voice of God including their signature line: "God Hates Fags."
If a homosexual expresses his opinion, he is praised. When Muslims demand that we appease them in their religious traditions, our country bends over backwards to do that. When people are in our country illegally, they demand benefits that they should not have and do not deserve, again we appease them.

And when a United States citizen exercises his first amendment rights, he is immediately condemned by the political system and the news media, with the goal of silencing him, thus stopping him from exercising his first amendment rights.
Hey, with friends like these..
Before You Go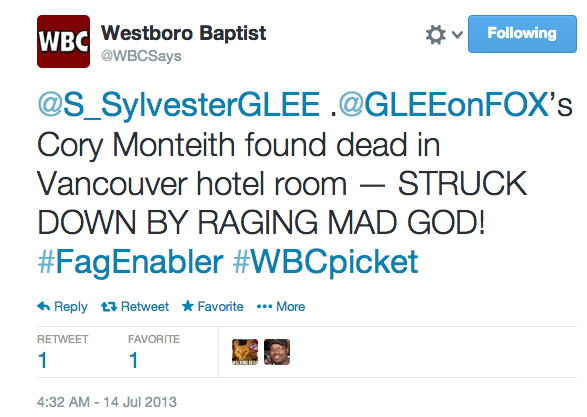 Westboro Baptist Protests
Popular in the Community