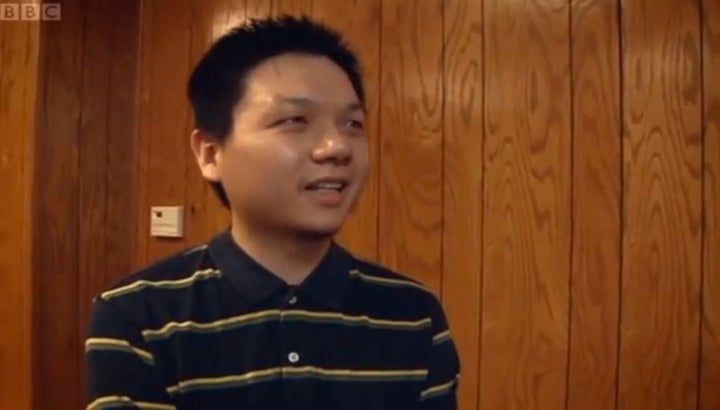 Science and religion are once again pitted against each other -- this time in a Kansas Board of Education race in which one candidate, Jack Wu, has called evolution "Satanic lies."
"They are preferring one religious position over another," Willard said.
The state's former standards included provisions from advocates of "intelligent design," stating that certain aspects of the Universe are best explained by intelligent cause. The new draft of the multi-state standards, however, calls evolutionary theory "key to understanding both the unity and diversity of life on earth," noting that it has a "long history and solid foundation based on the research evidence established by many scientists working across multiple fields."
Yet the buzz surrounding this election is also attributable to the controversial church Wu attends.
Wu said he decided to enter the race after discovering that the incumbent was running unopposed.
Westboro Baptist church spokeswoman Shirley Phelps-Roper told AP that Wu is an "acquaintance," and described him as "just a friendly little guy."
Jack was taught that God created the world and the universe. At first, Jack stuck with his old pseudo-science evolution-based cosmology. However, the light of the holy scriptures burned all those trashy concepts away. Jack now knows that God is the Creator of all things.
His website biography states that his mission is to "make a difference in this evil city of Topeka and this perverse state of Kansas."
Campbell, the Democratic incumbent, says she wants evolution to be taught to children because it is necessary for a complete education.
"The first thing on my heart is always to put our children first in all my decisions," Campbell told the Topeka Capital-Journal. "What's best for all our children to give them a quality education and a well-rounded education."
Wu also makes an appearance in Louis Theroux's follow-up film to his 2007 original expose of the Westboro Baptist Church; "The most hated family in America," below, beginning around 8:46. Hat tip to The Pitch.
Support HuffPost
The Stakes Have Never Been Higher
Related
Popular in the Community