Fred Phelps Jr., the son of Westboro Baptist Church minister Fred Phelps, tweeted the following:
It isn't the first time that an anti-gay pundit has attempted to blame a natural disaster to the lesbian, gay, bisexual and transgender (LGBT) community. In 2012, chaplain John McTernan linked Hurricane Sandy (and a number of other recent weather-related trends and natural disasters) on LGBT people and President Barack Obama's backing of marriage equality.
"God is systematically destroying America," McTernan wrote at the time. "Just look at what has happened this year."
McTernan similarly linked Hurricane Isaac with the LGBT community, pointing to the fact that the life-threatening storm coincided with Southern Decadence, New Orleans' "Gay Mardi Gras."
"New Orleans is still hosting Southern Decadence with open homosexuality manifesting in the streets of the city," he wrote in a blog. "It could be that God is putting an end to this city and its wickedness."
Before You Go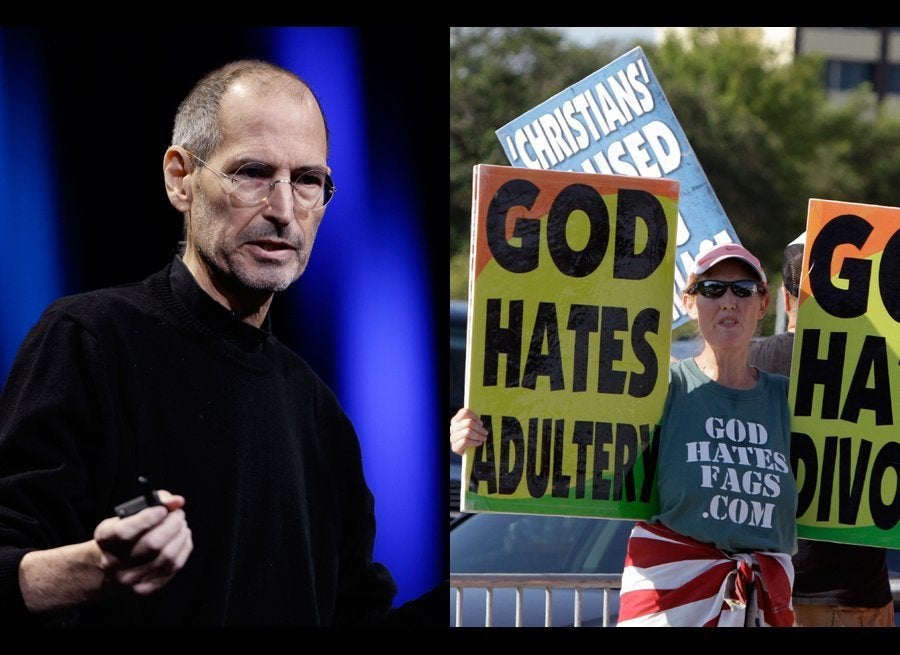 Westboro Baptist Demonstrations
Popular in the Community