After classes were dismissed, several students crossed the street to confront the Westboro protesters, who were carrying placards with homophobic messages like "homo sex is sin" and yelling from a bull horn. Some students began throwing objects at the protesters, according to The Los Angeles Times, and the dispute became physical.
Watch YouTube video footage of the incident below.
Although one student was briefly detained by local police, no one was seriously injured or arrested in the brawl, the Associated Press reports. Still, many of the school's lesbian, gay, bisexual and transgender (LGBT) students and supporters were left shaken by the incident, even while condemning the violence that ensued.
"I really thought that it was a really horrible thing that [the protesters] did, because they really hurt some people," one student told KTLA. Added another: "It's just a bathroom. People pee, so I mean...a bathroom's a bathroom."
Nonetheless, Principal Martin Gomez praised his students for the efforts in support of the gender-neutral restroom.
"Yesterday, a small group of adults unsuccessfully attempted to discredit the brave actions of our students by protesting against the school's recently approved gender-neutral restrooms," Gomez said in a statement to the AP. "Above all, we want to ensure the safety of our students despite outside factors and influencers."
On Wednesday, a peaceful rally in support of Santee's LGBT students was held after classes let out for the day. Despite rumors that Westboro members were planning to return to the school that day, no protesters ever appeared.
Although violence is unacceptable under any circumstances, it's great to see students willing to stand up against anti-LGBT sentiment.
Before You Go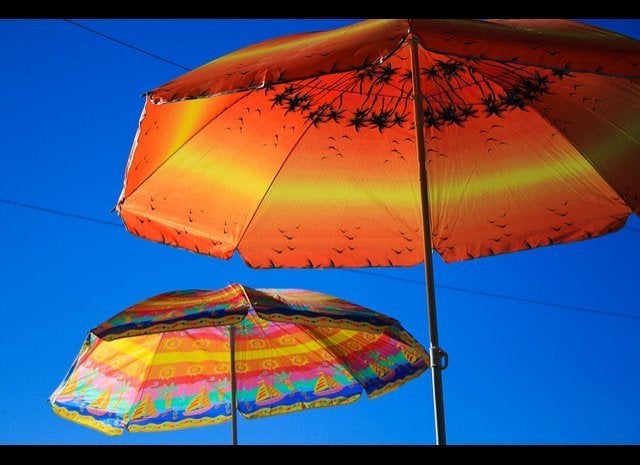 15 Things To Know About Being Transgender By Nicholas M. Teich
Popular in the Community