The author talked at 92Y in Manhattan on Sunday about "The World of Ice & Fire," his new book chronicling the history of Westeros. During the talk, Martin revealed that the Westeros portrayed on television's "Game of Thrones" can be gorgeous, but it's not always how he envisioned it would look.
"I wanted accurate versions of these castles. We've had a number of different artists draw them on covers and on the fantasy like cards and games, and some of them have been beautiful images but not necessarily accurate to what I described," Martin said of his vision for the world.
The author said for this new book, he worked closely with artists to make the images and locations match how he envisioned them in his "mind's eye."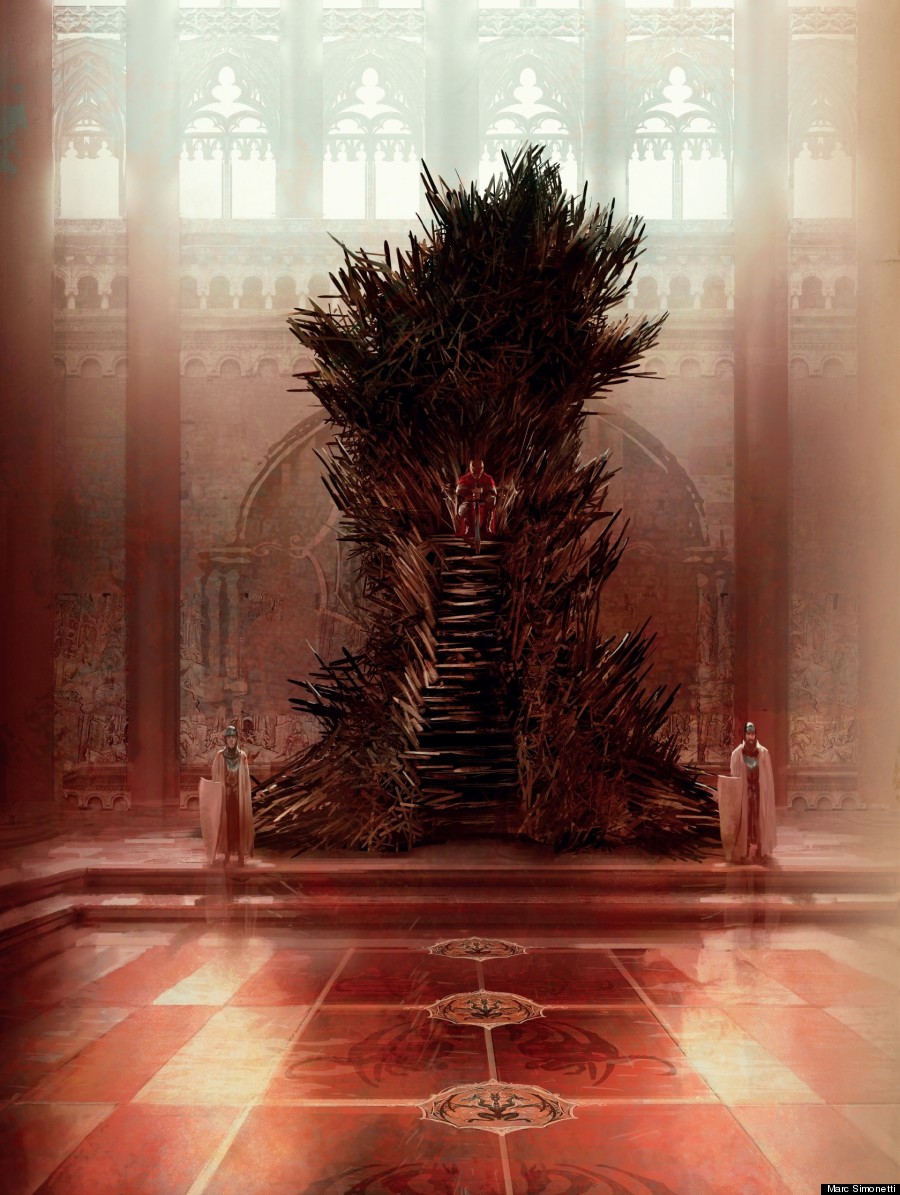 In regard to how the throne has looked in the past, the author said, "It's a great looking throne and it has become iconic, but it's not really my Iron Throne ... In this book you'll see my Iron Throne."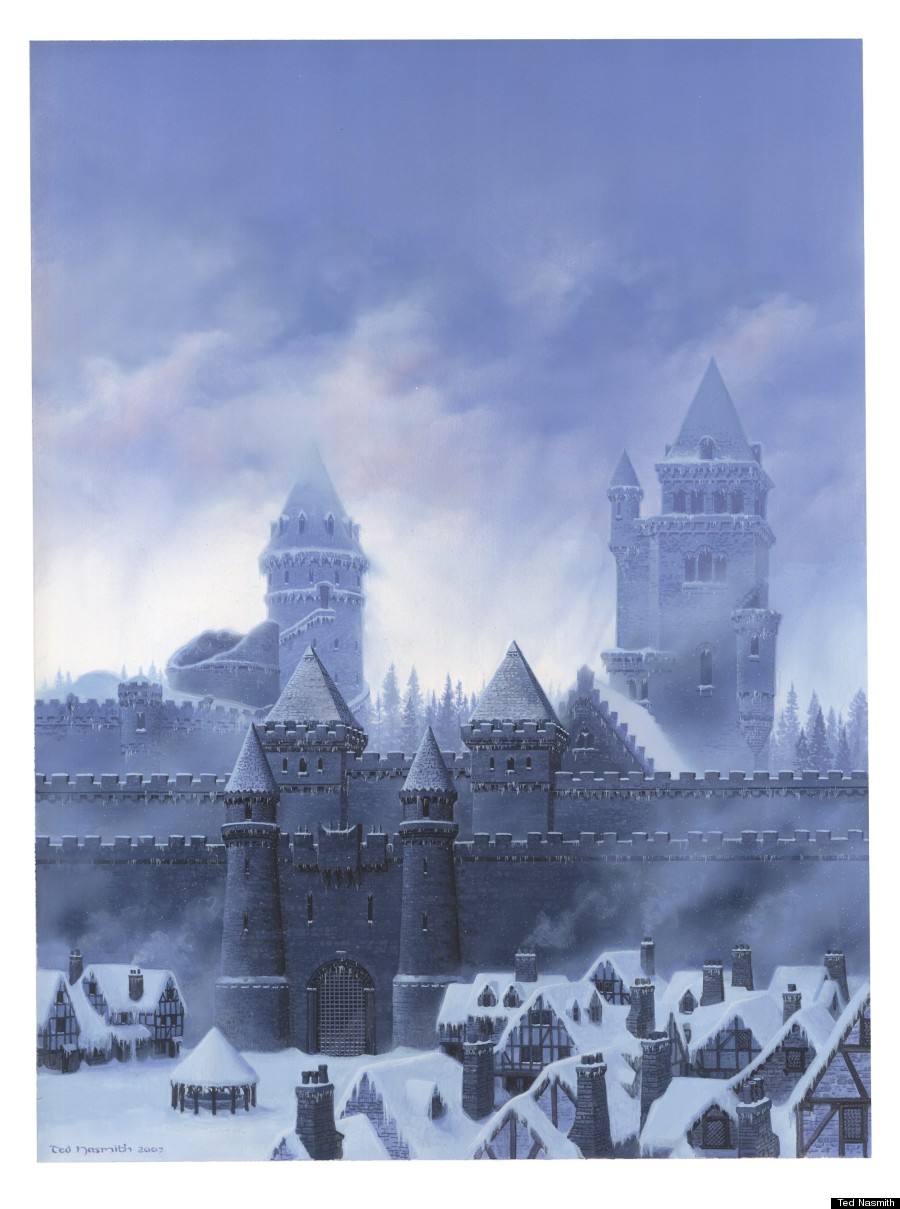 On artist Ted Nasmith's landscape work, Martin said, "I knew with Ted Naismith that we were getting one of the great landscape painters of the world really and a guy who does really great architectural work, so he and I worked very closely on these."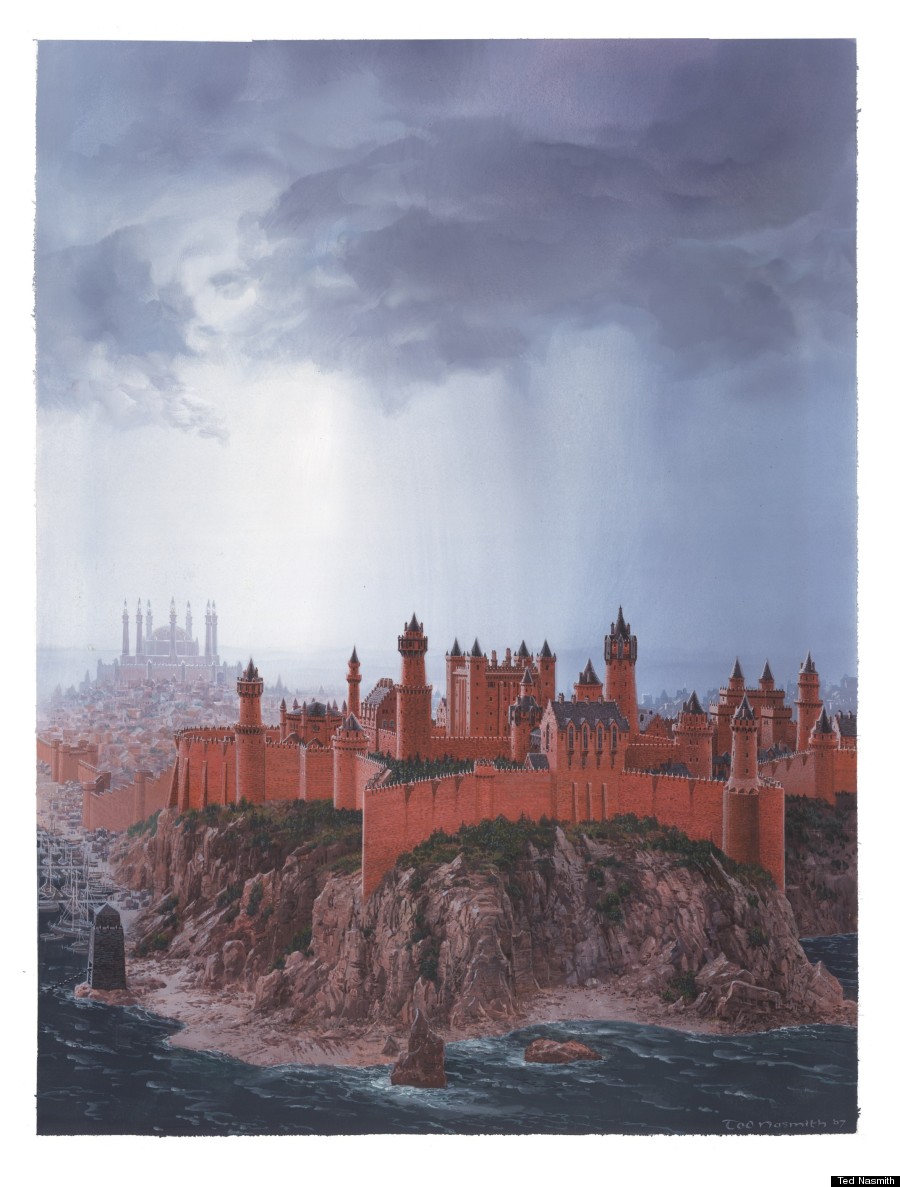 When talking with the moderator about the Red Keep, Martin said the locations on the HBO show are beautiful, but none are exactly what he described in the book.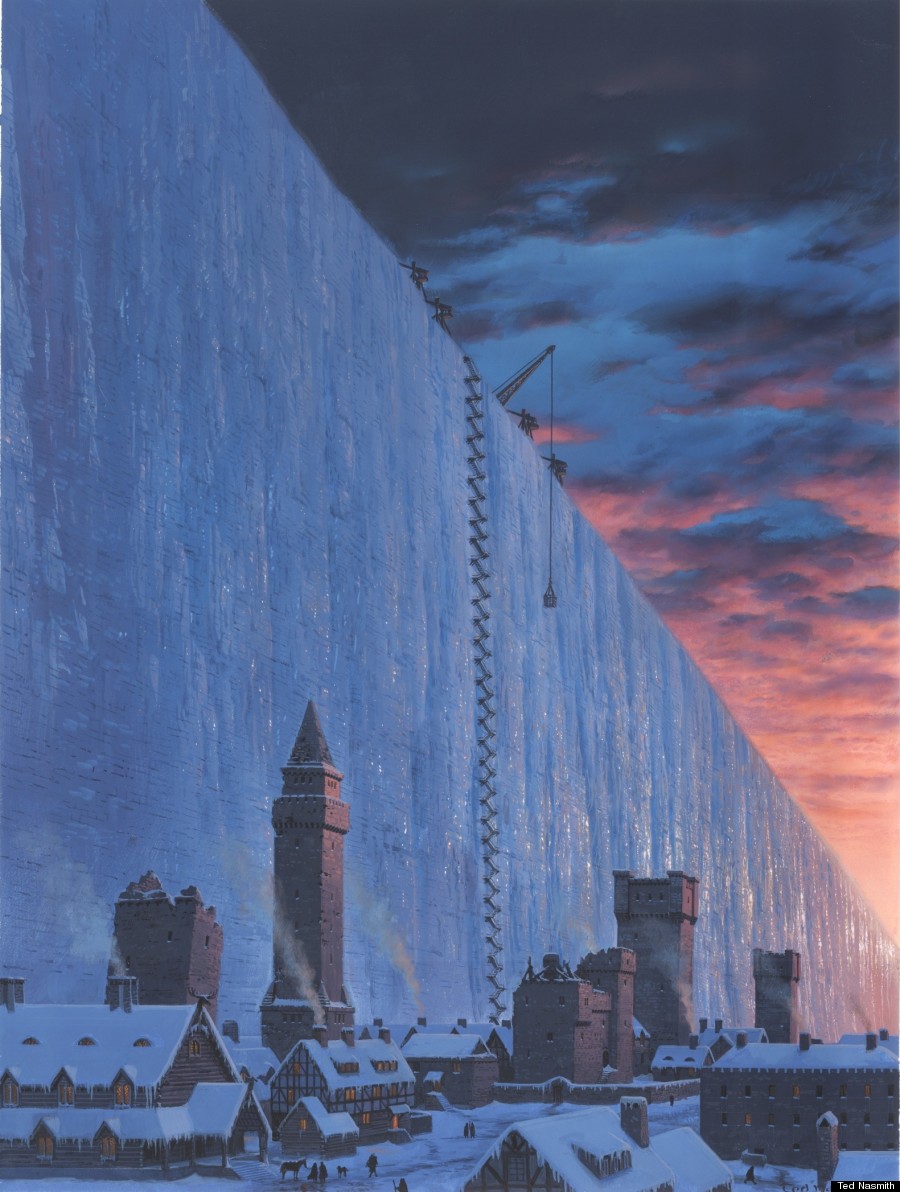 Hadrian's Wall served as Martin's inspiration for creating his famous Wall. The author said visiting the wall gave him a "profound feeling" that he wanted to bring to life in his fantasy work.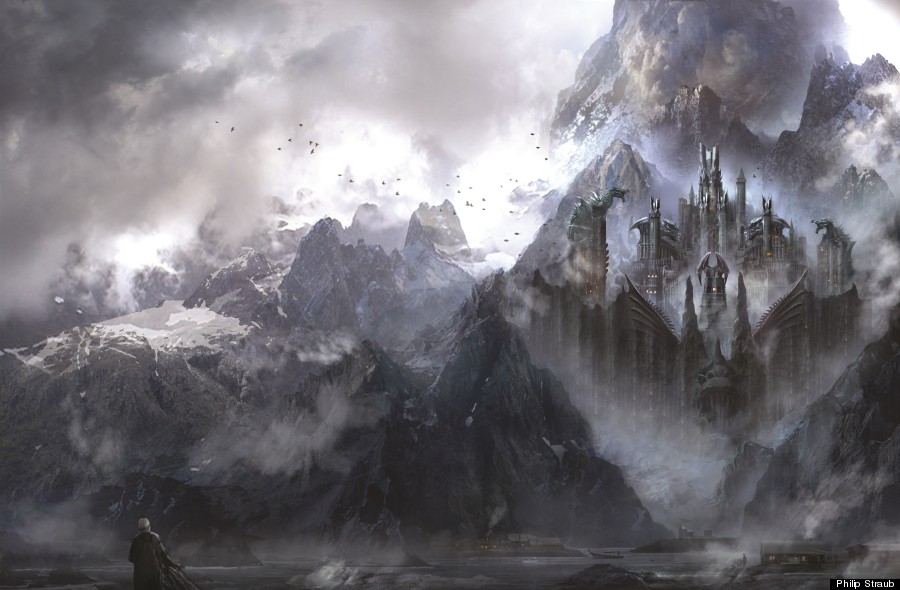 Martin said, "Dragonstone has been a bitch," when describing the difficulty in bringing it to life in art, but he described this rendition as the most accurate to what's in the books.
"The World of Ice & Fire" is available Tuesday, Oct. 28.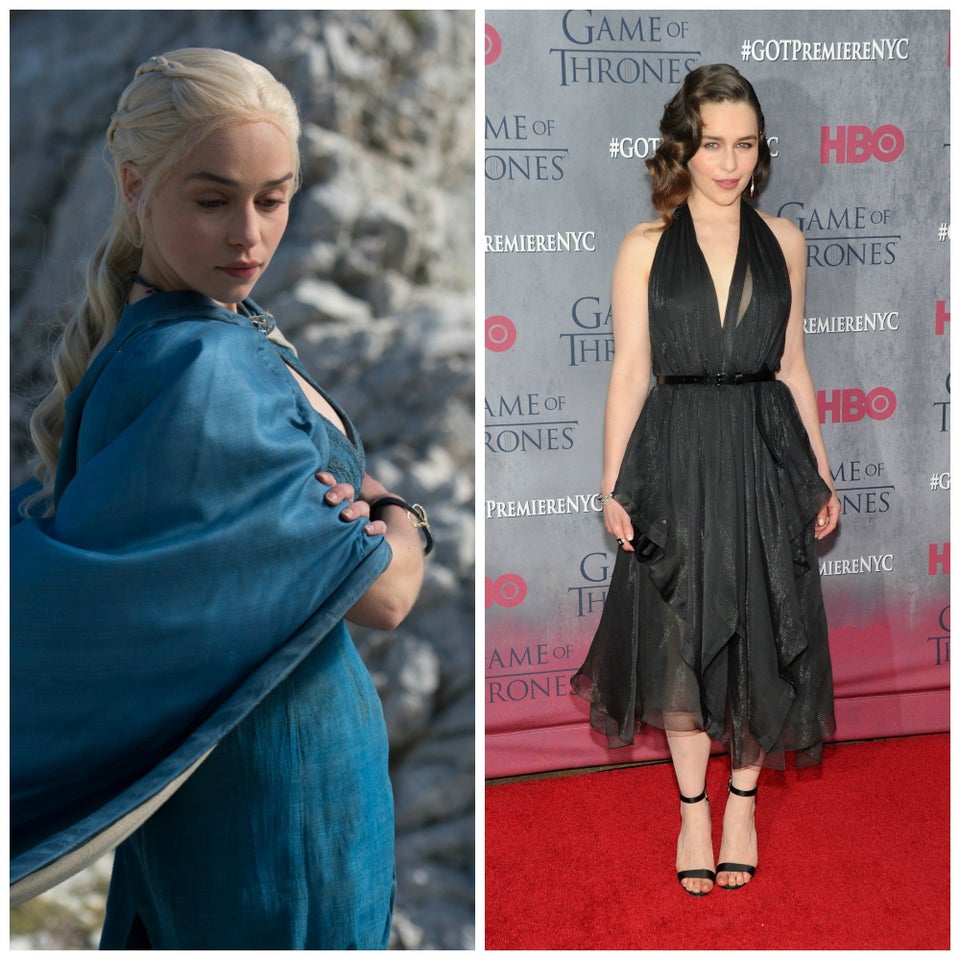 "Game of Thrones" Actors, In & Out of Character
Popular in the Community