Co-authored by Michelle Suazo, President and Creative Director of IndigoPark.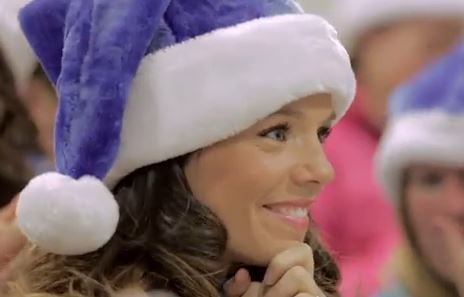 In the midst of the busy holiday travel season, children of all ages stopped at a display in Canada's WestJet lounge and told Santa what they really wanted for Christmas. Smiles emerged when Santa responded with genuine interest and referred to customers by name. Later, when hand-labeled gifts rolled out on the baggage carousel containing passengers' personal holiday wishes, laughter and tears erupted.
WestJet expected the YouTube video to garner about 800,000 views. Instead, it reached more than 30 million views in 10 days. The difference is what one Forbes contributor refers to as a Miracle of Free Advertising. But in truth, the miracle was irrepressible joy, emanating from customers and signaling a new direction in brand communications.
On this eve of 2014, emotions are poised to have their biggest year yet, as well as a long-awaited vindication in the realm of business strategy.
The influential power of emotions is not new to brand marketers, and recent developments in social sciences are putting real data behind these long-held beliefs. Gallup estimates that financial decisions may be as much as 70 percent emotional, and 30 percent rational. The company's research also shows that emotionally engaged customers "deliver significantly enhanced value to an organization."
Leading academics, from Nobel Laureate Daniel Kahneman to Duke Professor Dan Ariely, have published irrefutable evidence regarding the role emotions play in economic decisions. And in 2009, Harvard opened its Decision Science Laboratory to examine, among other things, how emotions affect decisions. Like WestJet, however, many businesses aren't waiting for more research.
In historic Ellicott City, Maryland, a revived 100-year-old general store is enjoying financial success by establishing itself as a local landmark and gathering space. Randy and Steve's: The New General Store hosts evening "Movies That Matter," "Shut Up And Write" sessions and annual community field trips.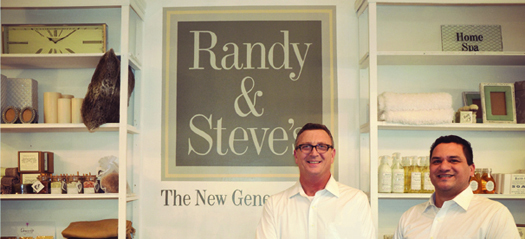 If customers still can't get enough, they can join Randy and Steve for a monthly, intimate after-hours dinner series, in which the store is transformed into a private dining room. The owners' brand strategy to nourish customers' minds, bodies and souls led them to expand beyond pantry basics and gourmet foods to provide essential connections that were missing in people's lives.
A loss of human interaction has been the price for a technology-driven society. By responding to this emotional need, brands can deliver something deeply meaningful while building trust, which sustains companies during economic downturns.
Another trend influencing customer relationships is reflected in shifting economic paradigms. Essentially, the era of mass production is coming to an end. In its place, a profusion of intimate markets is forming in which buyers are on a first-name basis with sellers.
According to a recent BBC article, Joe Kraus, who is described as a dot-com pioneer, explains: "The 20th Century was about dozens of markets of millions of consumers. The 21st Century is about millions of markets of dozens of consumers." Instead of producing products on an assembly line, emergent brands are often inspired by artisans and reflective of the owners' personal sense of purpose.
Goodie Girl Tribeca, a gourmet baking company in New York City specializing in gluten-free cookies, is an example of these booming niche markets. Creator Shira Berk, who is well known by many of her customers, believes contrasts can create memorable brand experiences. To arouse customers' senses, she incorporates surprising flavors and textures like soft marshmallows and crunchy cornflakes.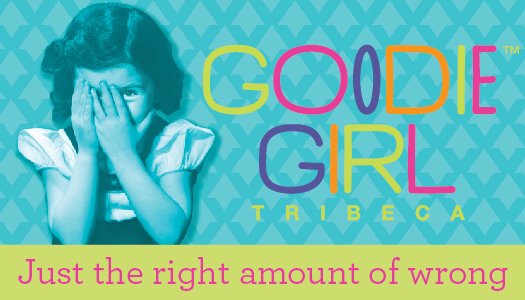 In addition to contrasting textures, Goodie Girl also plays on the idea of "good" versus "good for you." Brand images show an innocent girl peeking between her hands looking for a surprise. Berk places a 1950s retro image on a variety of bright bold modern patterns with a tagline reading: "Just the right amount of wrong." Customers anticipate a little naughtiness as they open up their freshly-made, gluten-free cookies.
Under Armour, a company that uses technology to create sportswear to enhance athletic performance, designed an entirely immersive retail experience. Shoppers enter the store through a stadium-like tunnel and find themselves standing in a store that feels as much like a locker room as a place to buy athletic gear. As the company expands overseas, it seeks to engage people with its brand by developing retail theaters that celebrate athletes and "people working to achieve physical greatness." This is the essence of the company's global "I Will" campaign.
Through the use of retail theaters, such as the newly opened location in Shanghai, which boasts a 270 degree panoramic screen, Under Armour is investing heavily in its brand story. By physically and visually engulfing viewers, the theater creates a palpable customer experience of the company's dedication to superior athletic technology.
"Wherever we go around the globe, we will lead first with our story and bring the people into the best Under Armour experience possible before we ask them to try our performance apparel and foot wear," said the company's founder and CEO Kevin Plank.

Aveda, a nationwide hair and skin care company, has an uncommonly clear and concise mission statement, which is prominently displayed in the company's retail locations: "Our mission at Aveda is to care for the world we live in, from the products we make to the ways in which we give back to society..." On shelves, adjacent to products, are small signs that explain Aveda's contributions to fight poverty, protect forests and educate indigenous people in the areas where the company sources product ingredients. These details, which only a decade ago would reside on a company's website, are brought forward to promote a deeper connection with the company's products.
These are highly emotional experiences designed to create emotionally engaged customers. The WestJet video provides a defensible example of the power of emotions. It will inspire creative thinking in other companies and help creative marketers overcome internal roadblocks. More local stores, like Randy and Steve's, will reach out to connect with customers in a neighborly fashion. Food products like Goodie Girl Tribeca will work to create emotion and anticipation before the consumer even takes a multi-sensory bite.
We will see the benefits of connecting the product to the community and the world around us the way Aveda does so beautifully at the point of purchase. And more and more, like Under Armour's "I Will" pledge, we will hear the strength of the story before we touch a product.
As financial success becomes more commonplace, this emotional awakening will not go unnoticed by CEOs. Marketers will soon learn how to measure the value of emotional engagement. In fact, the next phase of brand intelligence may just revolve around quantifying the value of goodwill gestures.
Disclosure: IndigoPark has provided brand design services for Randy and Steve's and Goodie Girl Tribeca.
Related
Popular in the Community