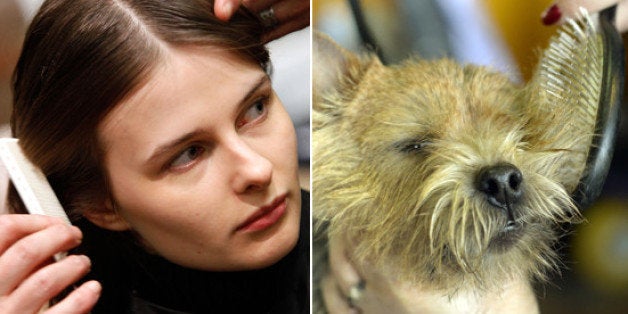 This season's New York Fashion Week finds itself coinciding with another very major event: The Westminster Dog Show. The dog show is now in its 138th year, and according to the Associated Press, the show featured 2,845 dogs and 190 breeds.
And just like the models who get primped and perfect for their catwalks, the dogs of the Westminster also got their paws done and their hair blown out. Here, we highlight 12 ways the Westminster Dog Show was just like fashion week -- except way cuter and more entertaining to watch!
1. This model wears hair clips to keep her hair in place before the show...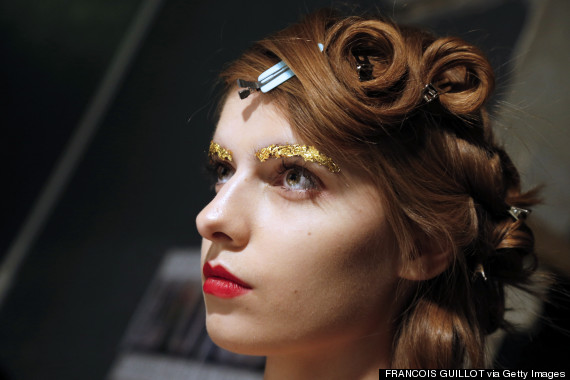 ...and so does this Briard named Cagney.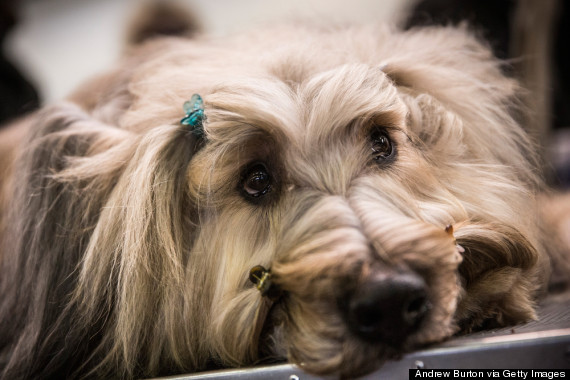 2. Here's a model getting her hair combed at the Yigal Azrouel show...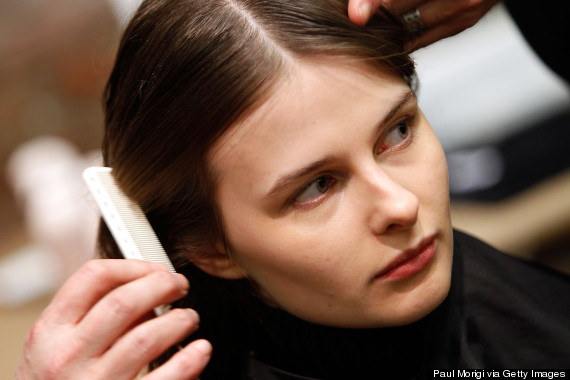 ... but look at this Norwich terrier getting the full-face comb treatment.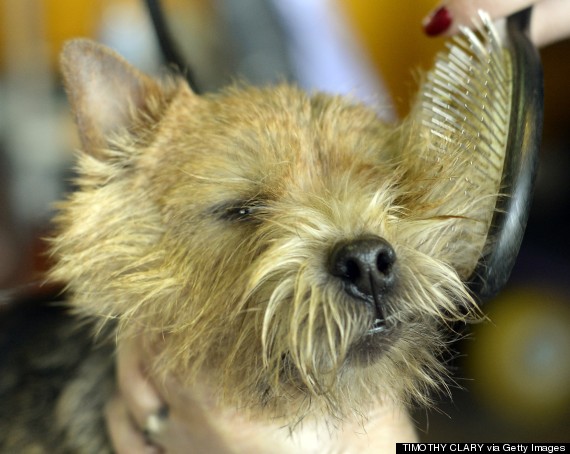 3. Models' nails must be in tip-top shape backstage at the Giuletta fashion show...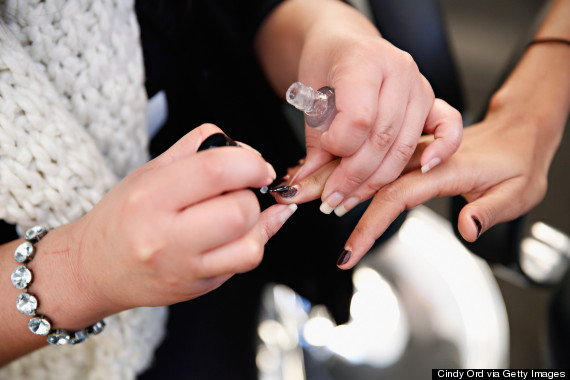 ...and this Russell terrier's "nails" need to be trimmed and perfect as well.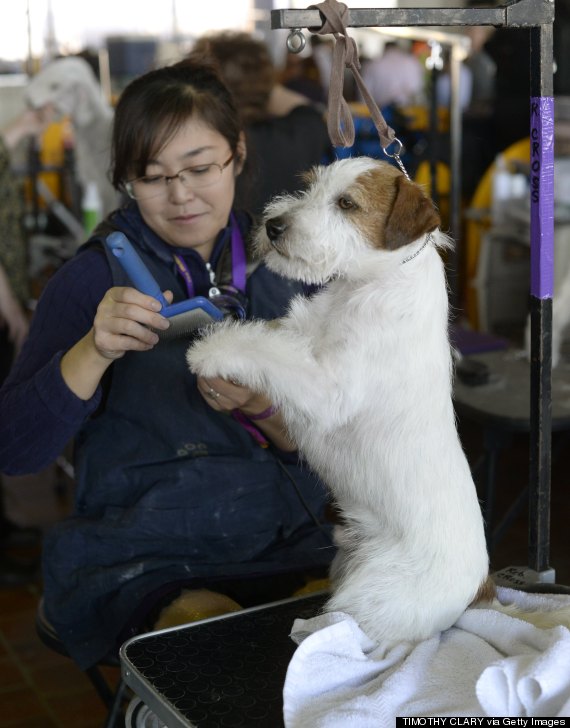 4. This model seems to have accidentally fallen asleep while waiting backstage...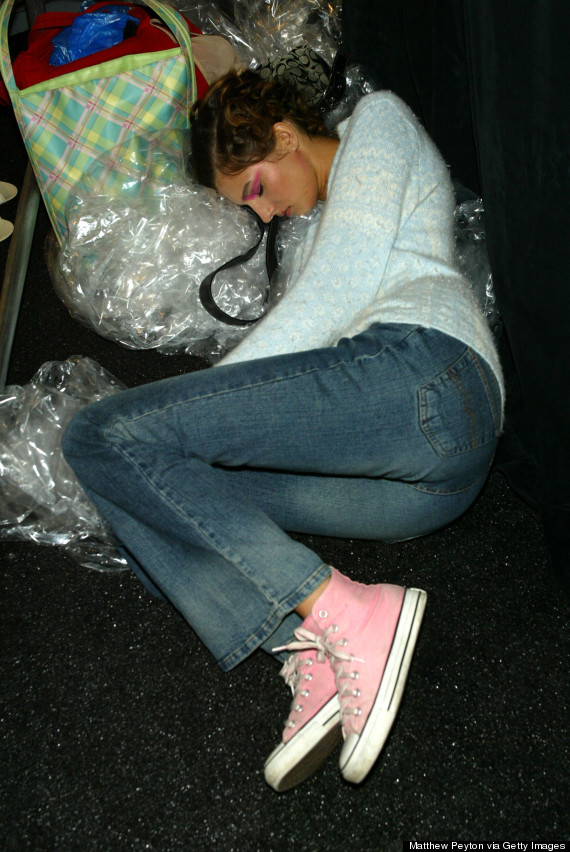 ...but Annie, the Basset hound, gets to take a luxurious nap before showtime.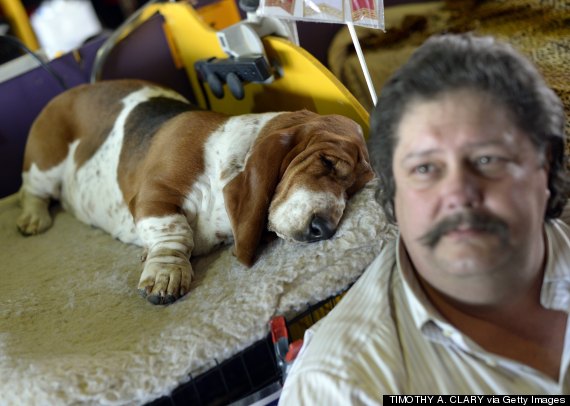 5. Designer Todd Snyder gets interviewed backstage at his show...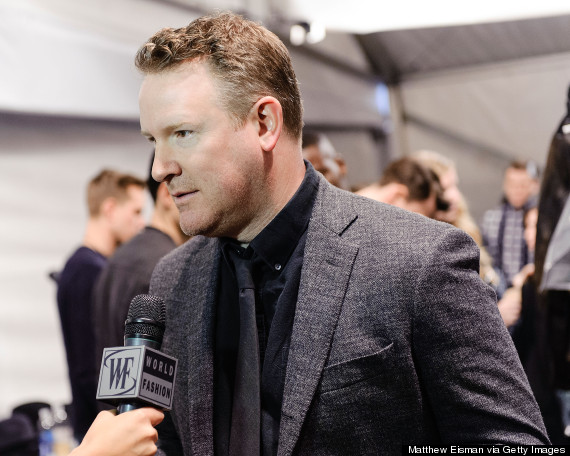 ...as does this little cutie.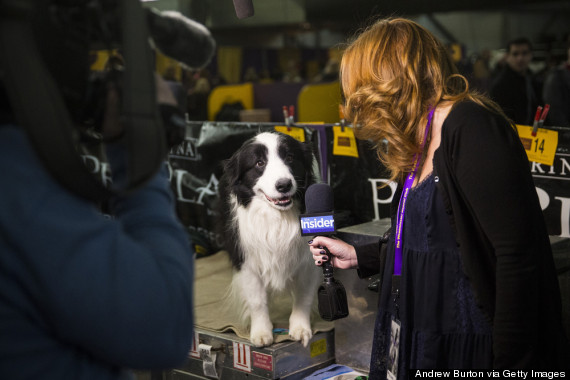 6. There were some interesting ponytails at the Carmen Marc Valvo show...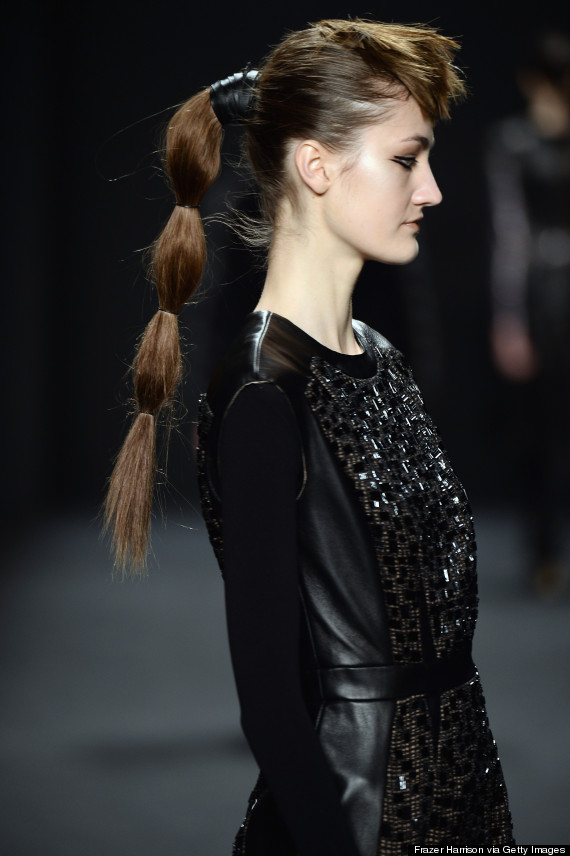 ...but this Shih Tzu is showing some stiff competition with her ponytails.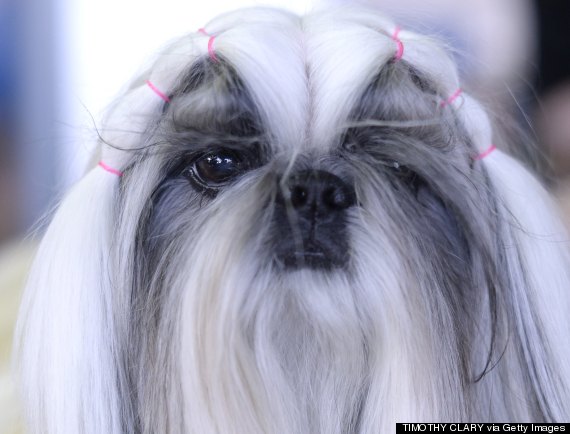 7. This J. Crew model pairs green with floral print for a stylish look...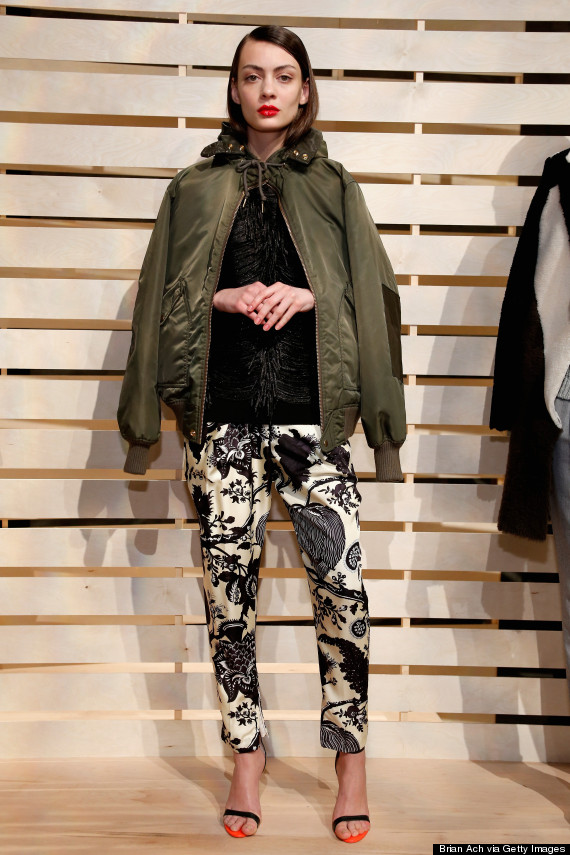 ...but this Chinese crested can pull off head-to-toe print.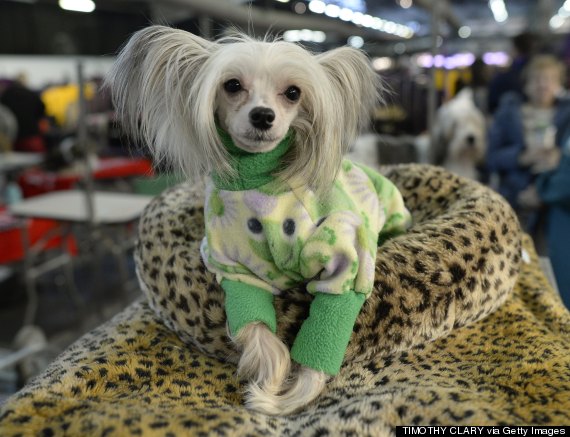 8. Sometimes models may feel overwhelmed by all the backstage prep...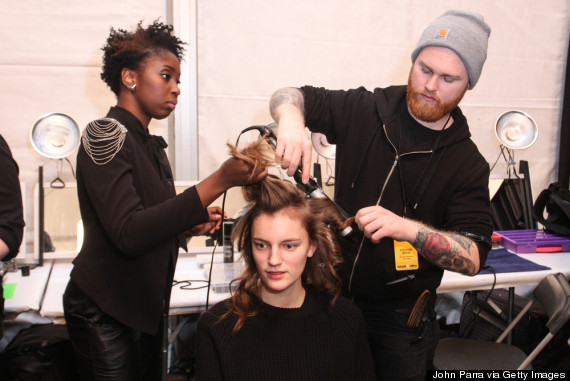 ...and this standard poodle seems to have the same anxious feeling.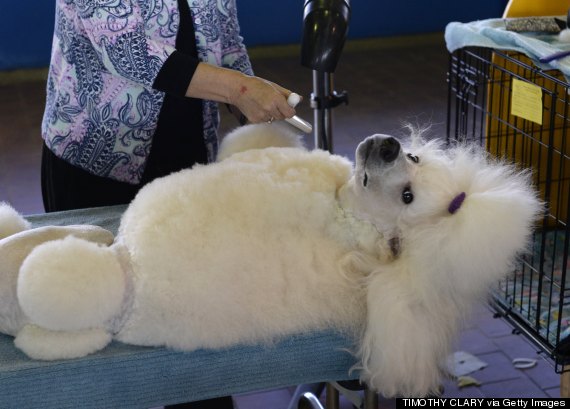 9. Hoods seem to be a trend for Fall 2014...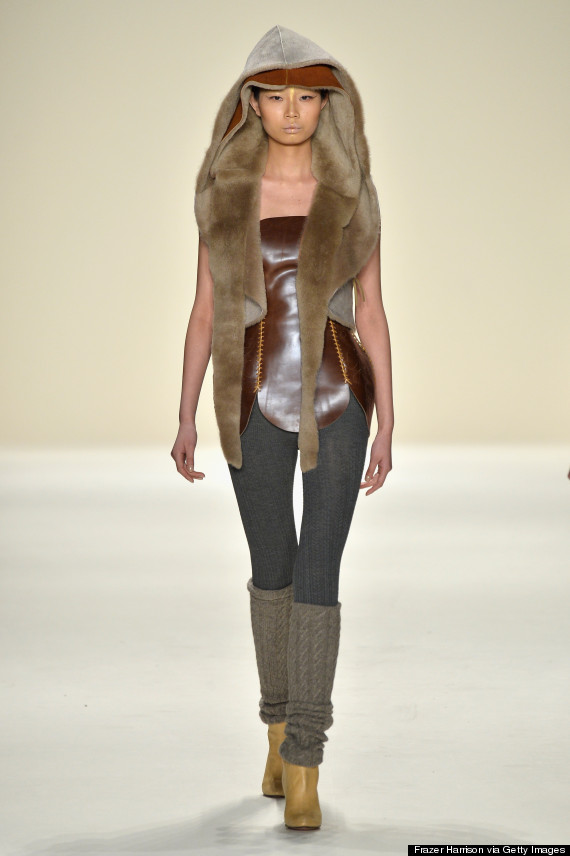 ...but this Sussex spaniel seems to be already on that trend.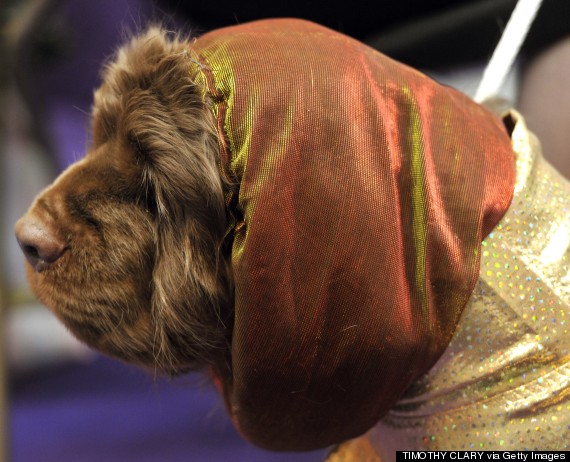 10. A fashion week wouldn't be complete without a dramatic fur ensemble...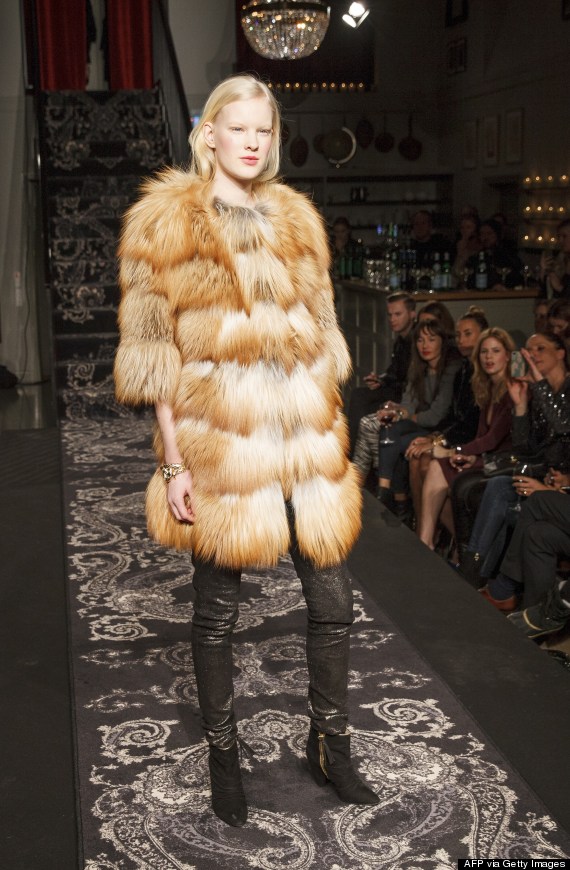 ...and the same could be said about Westminster: It just wouldn't be complete without the regal Afghan hound.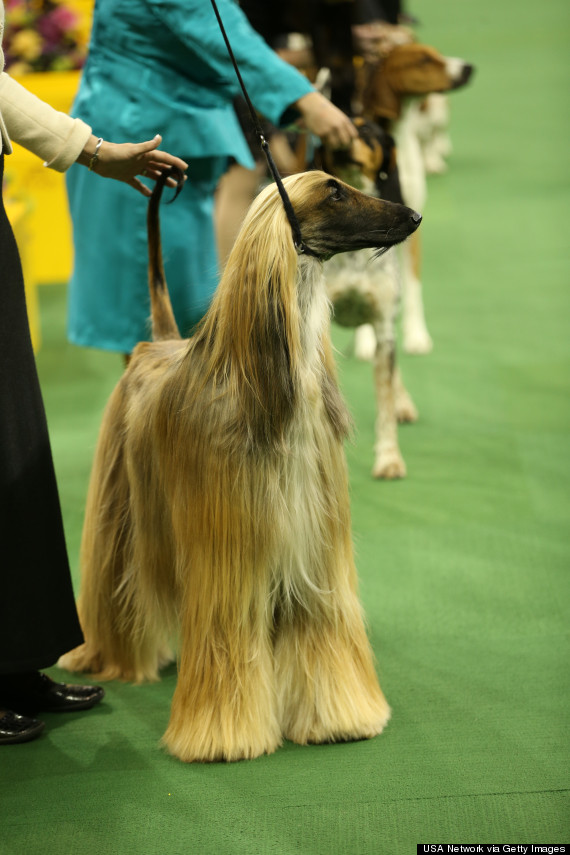 11. This model hangs out backstage in a warm Josie Natori fur hood...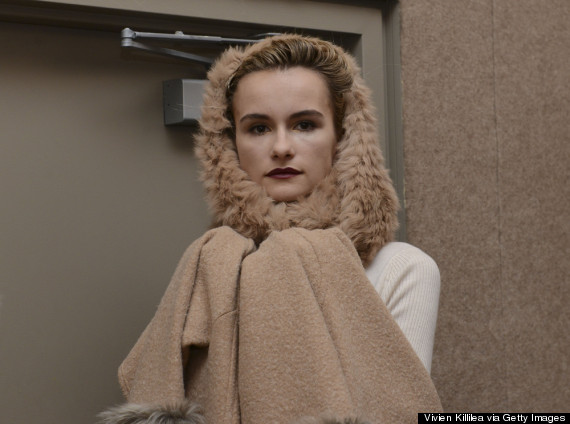 ...while this Pomeranian has been rocking the same fur look her whole life.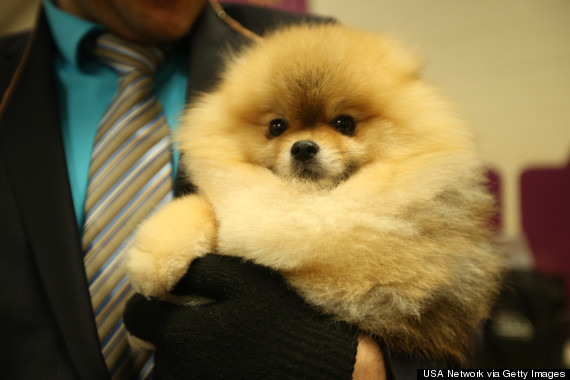 12. So many shows, so much waiting. Models can sometimes look a bit bored...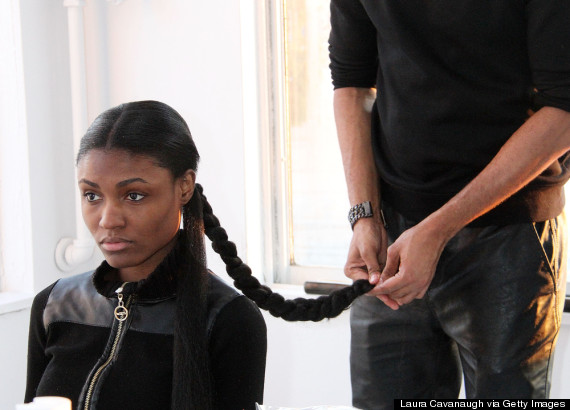 ...at least they know this Bichon Frise totally understands how they feel.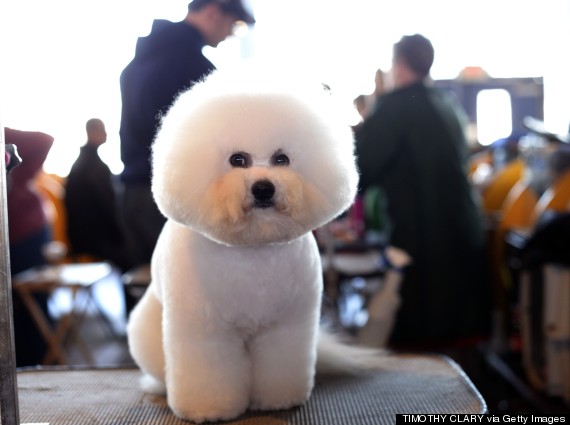 Here are some more cute puppies...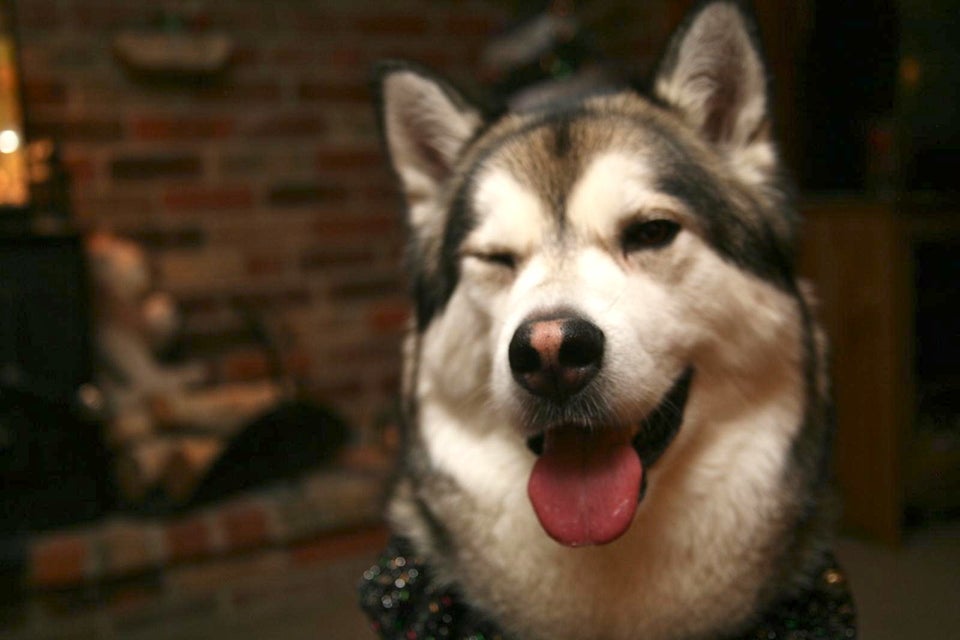 Cute Dogs On Reddit