Hundreds of breeds of dogs are competing at the 141st Westminster Kennel Club show this week in New York, but only one can be top dog. And to be the dog that has that day, you have to stand out.
The Huffington Post headed to the competition floor Monday to check out some of the unusual breeds vying for Best in Show, and to learn what makes them the baddest.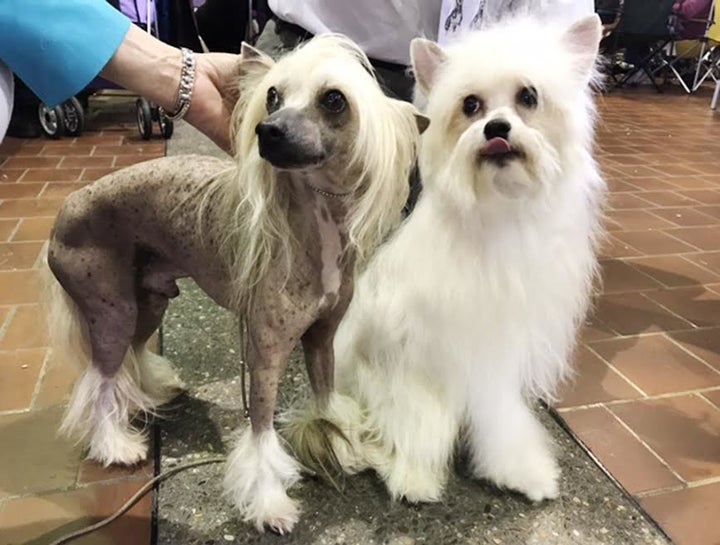 At first glance, 7-year-old Neo (left) and 1-year-old Cooper (right) seem like different breeds, but they're both Chinese crested. Neo is a hairless version, and Cooper is called a powderpuff.
Both dogs require very little care beyond typical grooming, their owners said, though Neo occasionally needs some shaving of stray hairs.
If Neo looks familiar, you may recall another famous Chinese crested named Sweepe Rambo, which won last year's "World's Ugliest Dog" contest. Sweepe Rambo had a charm that's perhaps more unconventional than the standards sought at the Westminister Kennel Club, however.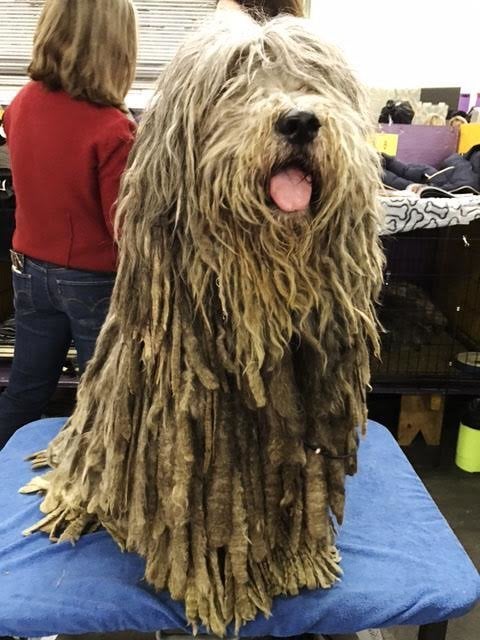 This mop-like dog boasts an impressive body of hair that resembles dreadlocks.
Despite the high-maintenance look, handler Rachel Wagner told HuffPost they're pretty hands-off. The strands, in fact, mat together on their own.
"It's surprisingly little work to maintain his coat," Wagner said, showing off 6-year-old Tinia's thick locks, which feel surprisingly soft and light.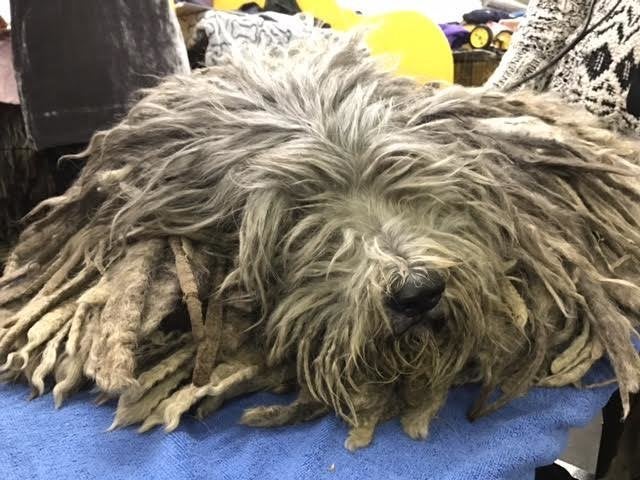 Wagner said the breed's coat is "almost dirt-resistant" and requires a bath maybe twice a year.
The hardest work is drying them ― which is important, as their coats can mildew if left wet, Wagner said. Wagner said she's used industrial-strength carpet dryers or several box fans to help dry their coats after a bath.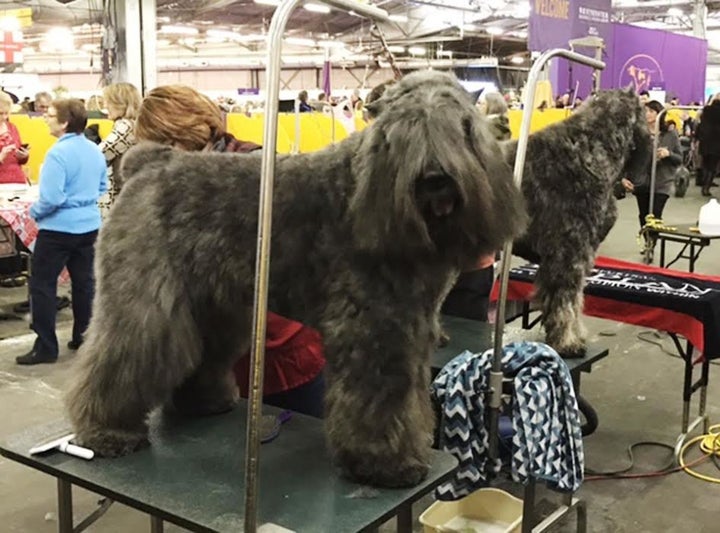 Bouvier des Flandres are large farming dogs. Their double coat requires quite a bit of maintenence. We caught up with 4-year-old Jagger, whose face could barely be seen beneath a wall of black hair.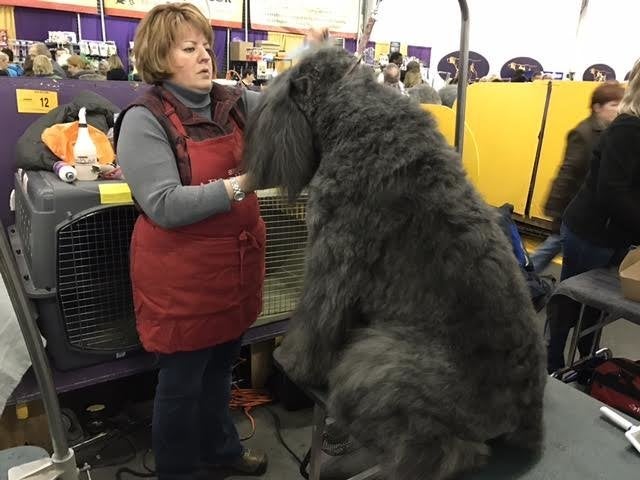 "It's a lot of work," Jagger's handler said as she relentlessly combed, blow-dried and trimmed his fur. A nearby 2-year-old Bouvier, meanwhile, was getting his feet washed.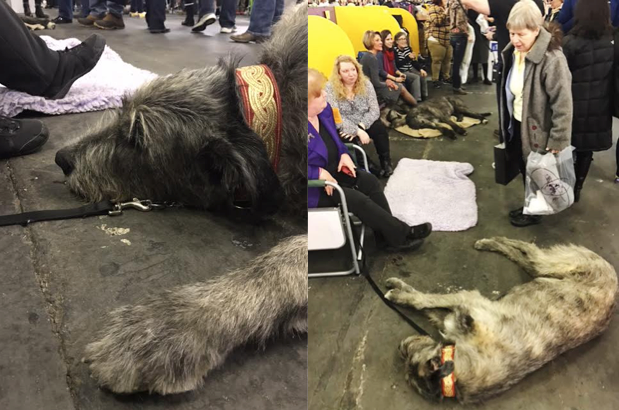 Ghost, an 18-month-old pooch whose paws appeared to be slightly larger than my fists, was described as about 185 pounds and still growing, according to her owner, Julie Schaeffer, of Buffalo, New York.
Schaeffer said Ghost is one of eight Irish Wolfhounds she owns. All of them are indoor pets.
"It's like bumper cars getting to the coffee pot in the morning," she said with a laugh.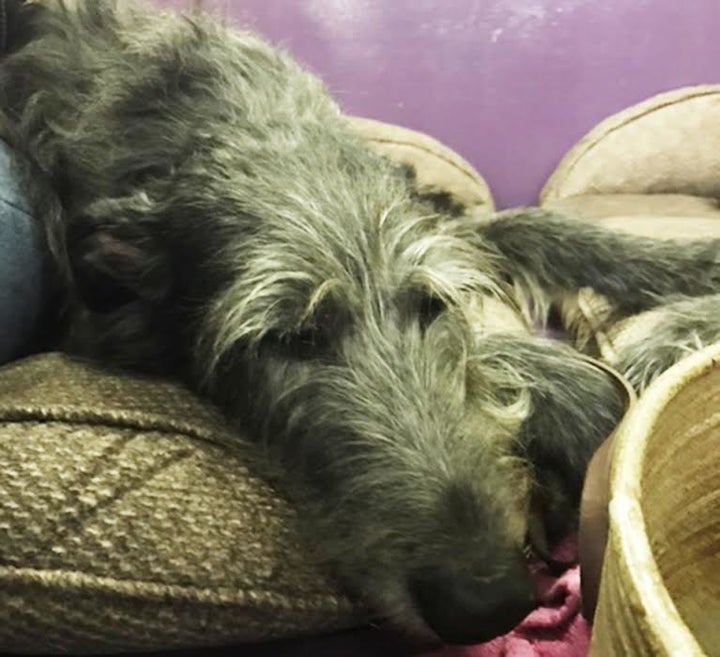 Those who love the Irish wolfhound's appearance, but maybe not the breed's horse-like size, may want to consider a Scottish deerhound. A 6-year-old named Seaford was described by his owner as full grown and around 105 pounds. Still, he's no travel-friendly companion.
"When he puts his paws on my shoulders, he's taller than me, and I'm 5-8, so he's a good-sized dog," owner Lynn Kiaer told HuffPost.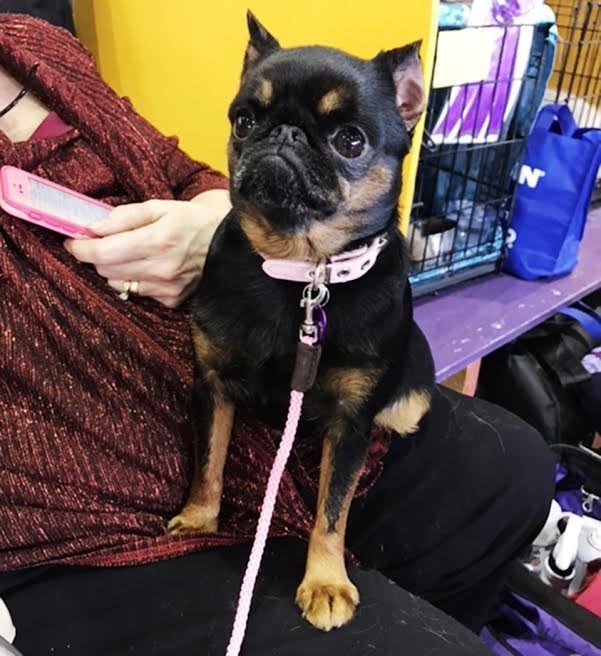 These toy dogs are typically seen with much more facial hair, making 4-year-old Sarita of Long Island, New York, unique and beautiful in her own way. Her owner described her as a head breed.
"She really has the most beautiful head, and beautiful face and nice expression as you can tell," Sarita's owner said.
Want to see more dogs competing in the Westminster Kennel Club? Check out the slideshow below!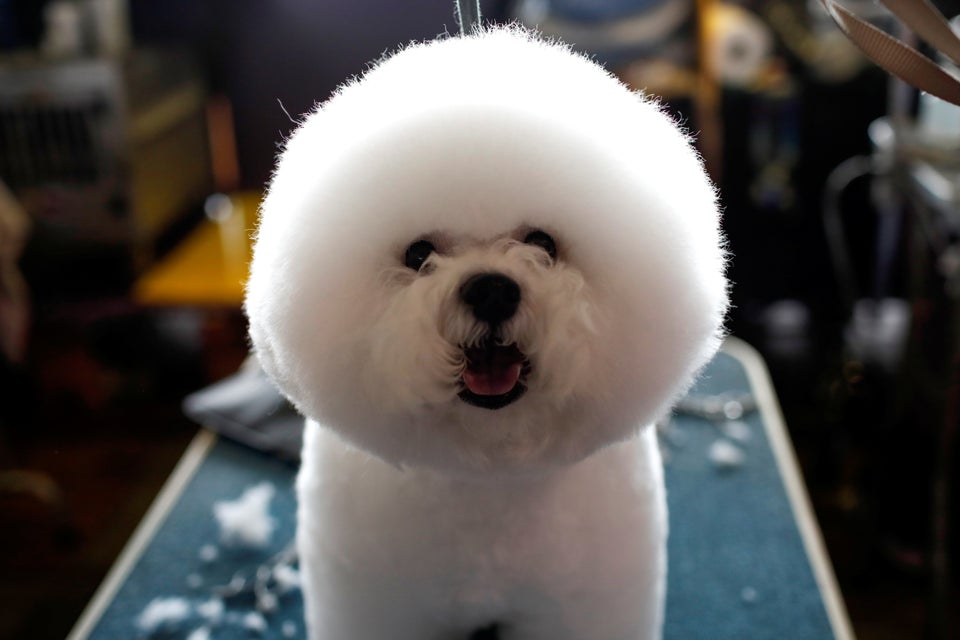 Westminster Dog Show
Popular in the Community