NEW YORK, Feb 16 (Reuters) - A German shorthaired pointer named CJ won "Best in Show" at the 140th Westminster Kennel Club dog show in New York on Tuesday, besting more than 2,700 contestants over the two-day competition.
Westminster, which is the second longest continuously running sporting event in the United States behind the Kentucky Derby, drew entries from nearly 200 breeds and varieties and more than a dozen countries this year.
"I couldn't believe it," CJ's owner Valerie Nunes-Atkinson, from Temecula, California, said about the win. CJ stood stoically by her side and was occasionally rewarded his favorite chicken treats.
"This is what we go to bed dreaming about."
Nunes-Atkinson breeds German shorthaired pointers, medium-to-large size hunting dogs native to Germany, but she said she always knew three-year-old CJ was special.
"He's an old soul," she said. Her champion dog will now head back home and celebrate the win with his best friend, a whippet named Ramona.
CJ, who pranced across an expansive show floor at Madison Square Garden, will also receive a trophy and later embark on a media tour as the show's champion. A Borzoi, named Lucy, was runner-up.
As part of the Westminster competition, judges select the best of each breed and group, divided into seven categories - hound, toy, non-sporting, herding, sporting, working and terrier.
On Monday, the first night of events, Lucy the Borzoi won in the hound group; a flat-faced and pudgy bulldog named Annabelle won in the non-sporting group; Rumor, a spirited German shepherd won in the herding group; and a silky-haired shih tzu named Panda won in the toy group.
CJ won the sporting group; a Skye terrier named Charlie, won in the terrier group; and a white and fluffy Samoyed, named Bogey, won in the working group on Tuesday evening.
Head judge Dr. Richard Meen, a Canadian psychiatrist, said CJ had the intelligence and alertness he looked for in a winner. CJ "floated around the ring," Meen said.
Last year, a friendly female beagle named Miss P won Best in Show, becoming the second of her breed ever to win the title.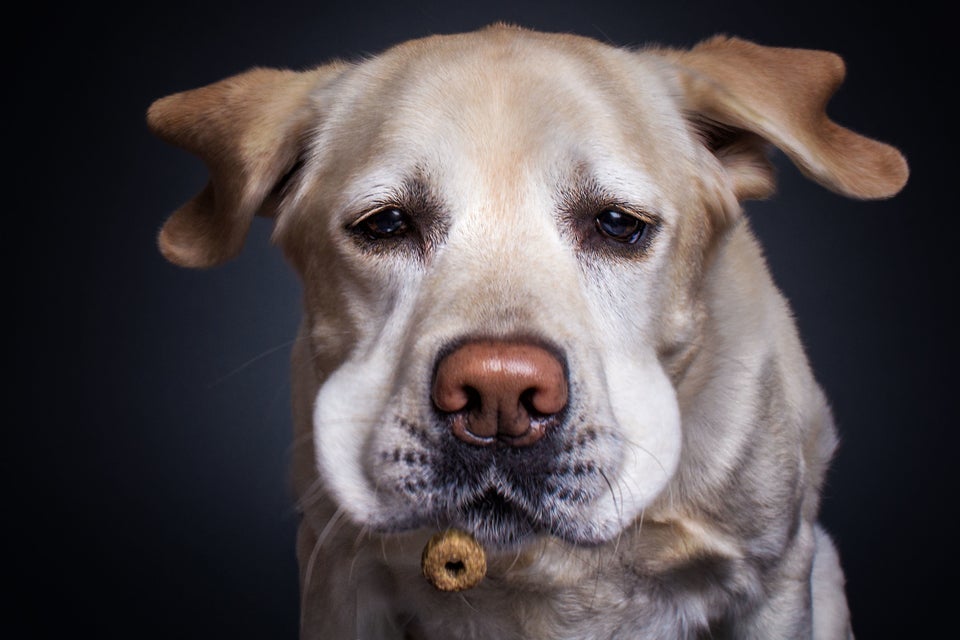 Photographer Takes Pictures Of Dogs Trying To Catch Treat
Popular in the Community