"Doesn't Look Like Anything To Leigh ... And Bill" is HuffPost's weekly recap in which we break down the craziest thing you might have missed on "Westworld." This week: Season 2, Episode 2, "Reunion."
If the connections between "Westworld" and a certain, mysterious stock image have flown under your radar, we have some new information that might finally pique your interest.
Remember, back in Season 1 of the HBO series, when Dolores' (Evan Rachel Wood) father Peter Abernathy (Louis Herthum) short-circuited after discovering a picture of a woman posing in New York City's Times Square? In the show's fictional universe, the photo is a shot of Juliet, sister to parkgoer Logan (Ben Barnes) and the eventual wife of William (Jimmi Simpson and Ed Harris), aka the Man in Black. A mere glimpse of the real world beyond Peter's robotic realm seemingly caused him to malfunction.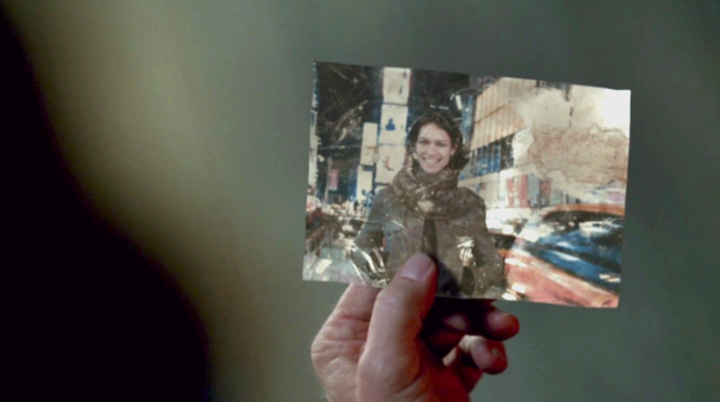 Mr. Abernathy's frazzled moment was a pivotal "Westworld" plot point, so of course the internet went nuts when fans realized the show had apparently used a Getty stock image of a random woman, rather than hire an actress to play the role of Juliet.
The photographer credited for the photo is Erik von Weber, a name that sounds curiously like Arnold Weber (Jeffrey Wright), one of the characters on the show who helped create Westworld.
Von Weber's stock images have been used by a variety of websites, including HuffPost, so his involvement in the show didn't immediately raise red flags. But when fans looked closer at von Weber's Getty photos, they noticed some other notable pictures: images of horses, cowboys and, most interestingly, samurai, which are all subjects that have a connection to Westworld.
Hmmm. Could von Weber have some secret ties to HBO?
Well, something fascinating just happened: In Season 2, Episode 2, titled "Reunion," the woman from the Times Square stock photo made an appearance on the show.
HuffPost reached out to the actress, Claire Unabia, to ask her about the experience of evolving from stock photo subject to "Westworld" actress, and she revealed an interesting detail: According to Unabia, the picture she posed for wasn't originally meant to be a stock photo.
"I'll be honest with you, I don't know if they got that photo that way, because that picture, as far as I know, wasn't for a stock photo," she said. "I don't know if that's actually the way that they got it. I'm not sure. I'll just put it out there that maybe it wasn't actually a stock photo."
Though she doesn't remember all the specifics of the shoot in question, Unabia recalled it was for a job involving some sort of "technology company."
"It was for a particular job. What I recall was for technology, [an] internal technology picture, so that's what I recall taking it for."
Uh, "technology"? Claire, are you talking about Delos, the company running Westworld?
The actress didn't think the shoot, which she previously told HuffPost happened about four years before Season 1, was some big HBO conspiracy to take photos of potential "Westworld" stars, but she believes the showrunners "might have had other reasons when they chose the picture."
She is also suspicious about "Erik von Weber."
"I don't recall that name at all," said Unabia, adding, "Maybe the name is not the actual name."
When reached for comment on von Weber's possible connection to the show, HBO reps said they didn't know if there was any information to share on the topic. We also contacted representatives at Getty Images, who said von Weber has refused all media requests.
But if there is a connection between the photographer and the show, this opens up a wormhole of possibilities. Are the samurai photos on his account associated with the Delos park Shogun World? Do some of von Weber's other photos hint at future show reveals, too?
Most notably, von Weber's photos include images of knights and people dressed up like barbarians. Maybe these are peeks into a medieval park world, which was in the original 1973 movie and is rumored to be appearing on the show.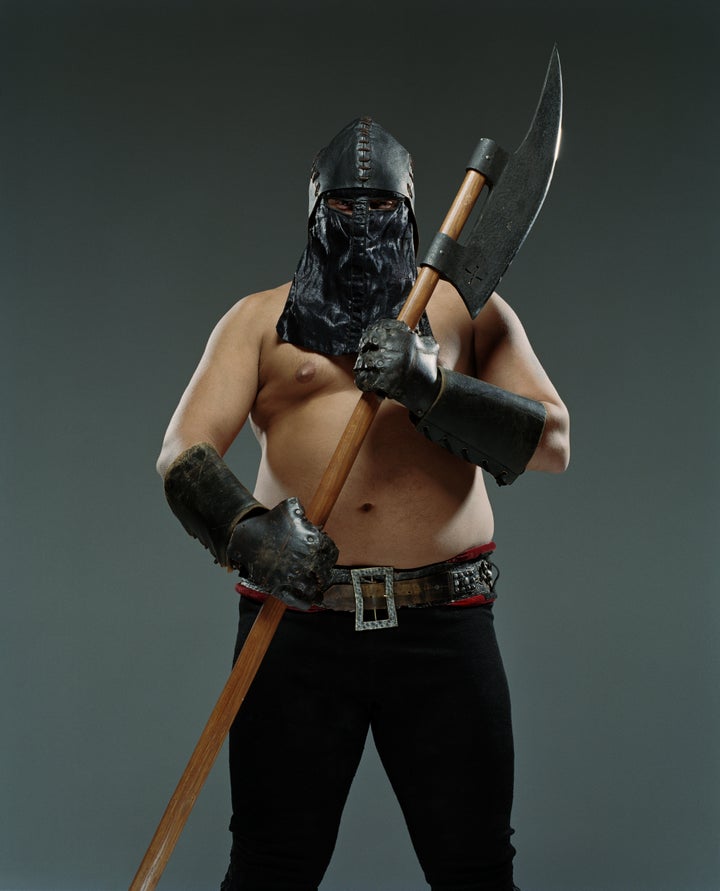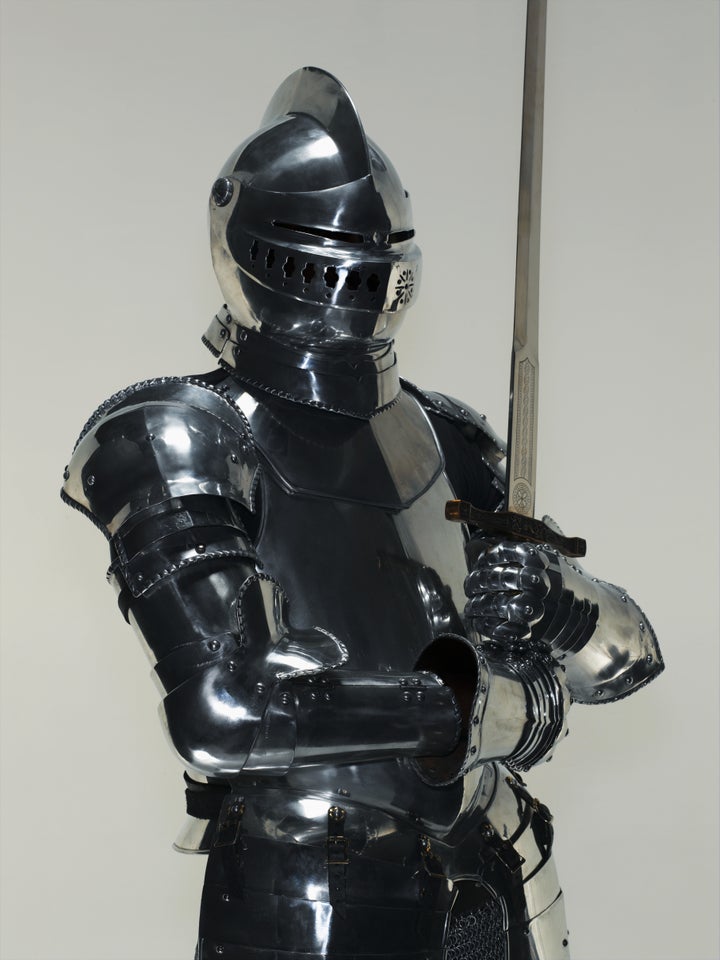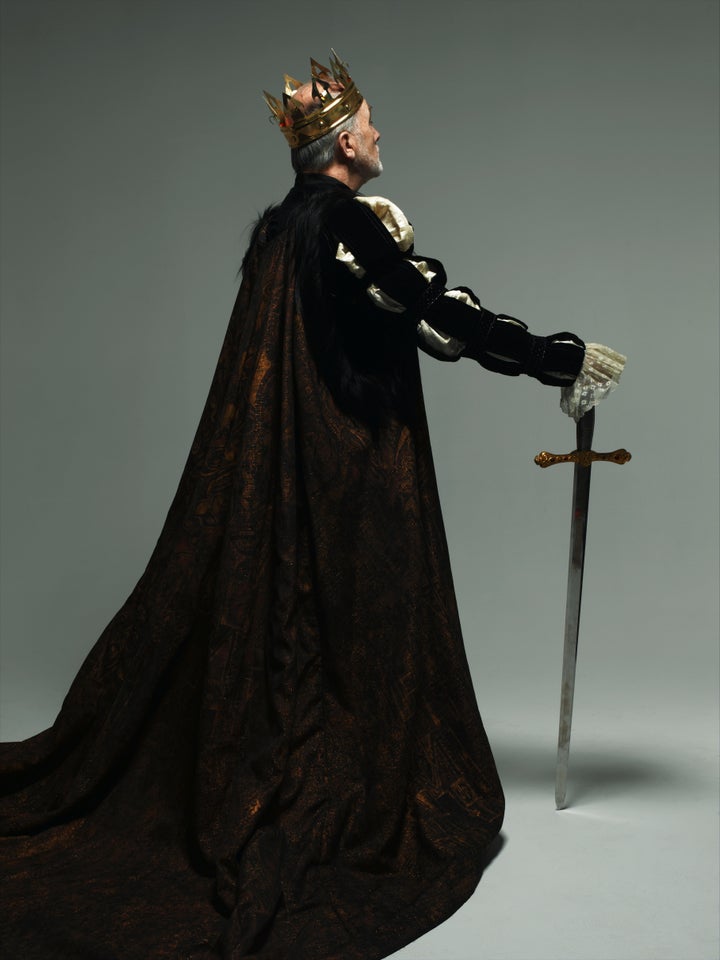 In addition to the conspiracy theory, Unabia talked to us about what it was like when HBO tracked her down and put her in the episode.
So when did you really find out your picture was in the show?
It was when [HuffPost's Carly Ledbetter] reached out asking to talk to me about that and confirm it was me in the picture, and that's when I found out.
I was very surprised. But it's a kind of a thing where you feel like when you're putting yourself out there in a way that somehow it will get picked up by the world, so in some way I wasn't surprised.
When did HBO contact you?
It was after Season 1 finished.
They had actually a slightly hard time getting in touch with me as well, and then it was a bit of back and forth with them. They asked me to do a scene and send it to them, and I didn't hear anything for a while. Then they had some troubles with their shooting and script. They went through a lot of things, so their timeline was put off from what they thought it would've been previously. Then, they finally called me in to shoot as if I had known I was coming the whole time. Like, "OK, can you come two days from now or tomorrow?"
What? So were you able to change your schedule?
I did. I was working on some other job, but it was just going to be the last two days of it or something, so I just canceled the last two days and went out.
What's it like arriving in "Westworld"?
It was a bit magical. You definitely feel like you're stepping into another world when you arrive at the ranch. It looks a bit just like how it looks on the show, so you feel like you've stepped into that world, and I saw some of the set design. It's crazy how some of it doesn't feel like these psychotic crazy scary places, but then when I realize what it was, then I had that feeling like, "Oh my gosh. This is that place, and it looks like that place, and it looks like nothing right now, but it's very scary."
Was anybody like, "Oh, you're the person from the photo"?
Yeah, somebody — another director — he came up to me, and he thought he knew me and was talking to me. "Oh, how are you?" and everything. And then it was minutes later that he said, "Oh, my gosh! You're from the picture!" And he just realized it.
So what was your character, Juliet, thinking when she saw Dolores?
Oh, a world of terrible and suspicious things.
[Laugh] That's what it looked like.
As a married person, you know, it's when you have that look and understanding and kind of seeing your whole marriage or life in a way on the edge. It's very upsetting. Especially in my house? This woman. She comes into my house?
So do you have any theories about the show?
My husband has a theory that I'm going to come back as a robot and kill the Dolores character and have a face off with her. But no, I don't know anything. I'm not holding fast to any one theory or idea.
So is it weird that Logan is carrying around a picture of his sister in the park?
Yes, I do try to find reasons for that myself. I don't know. Maybe because there was such excellent history with him and her and the park and his friend that it's about something more than carrying a picture of your sister.
What's it like going from a photo to being on the show?
That's honestly the way that my life always is. Every year it's some other new, crazy adventure, and I have no plans for it, and things just happened. One year I'm producing a show for a Fringe Festival in Scotland, and then the next year I'm doing something completely different, some acting thing, having kids. That's the way we live our life. We're in the art world and the film world. It's very unpredictable.
To read more of HuffPost's "Westworld" coverage, head here.
"Westworld" airs Sundays at 9 p.m. Eastern on HBO.
Before You Go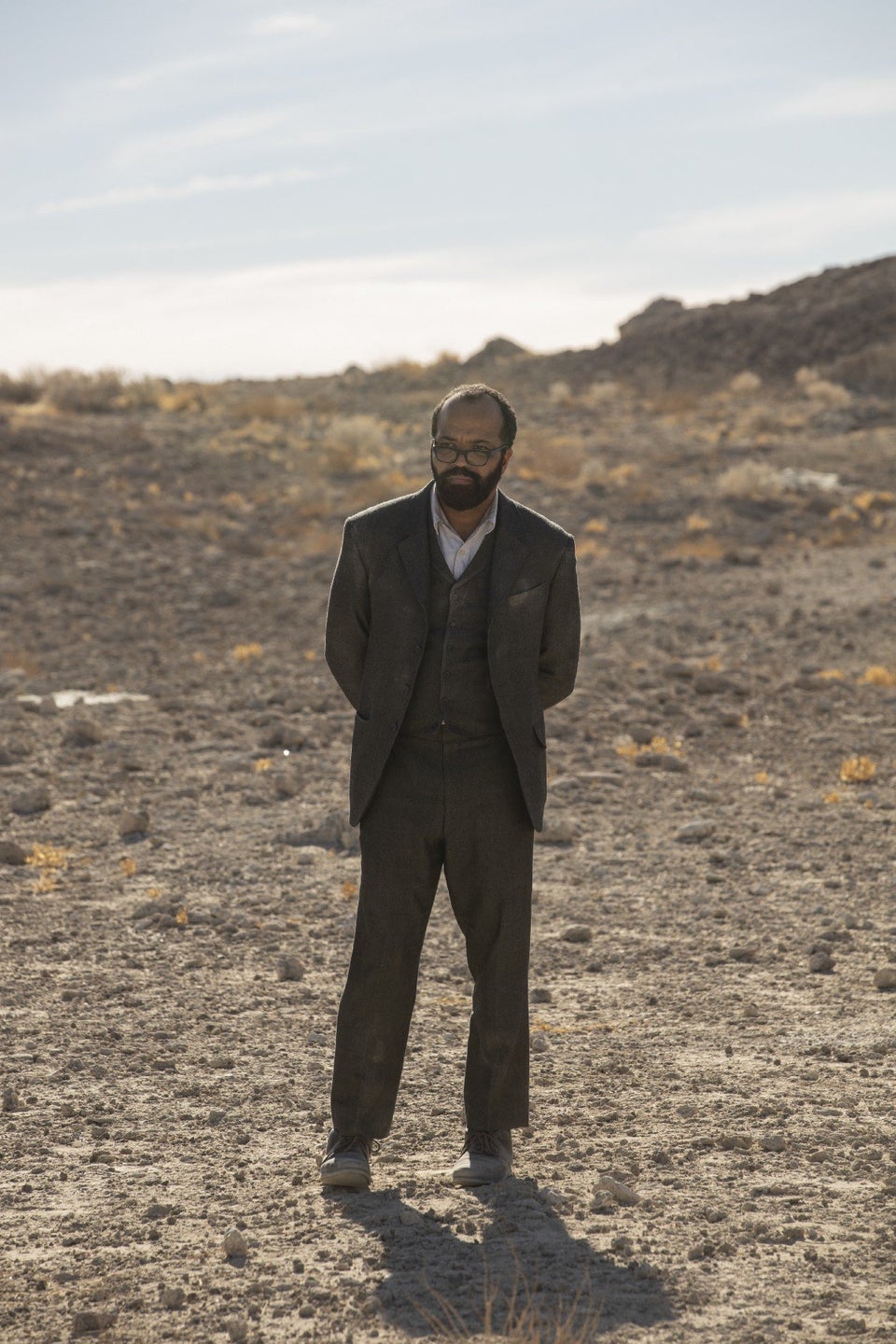 "Westworld"
Popular in the Community