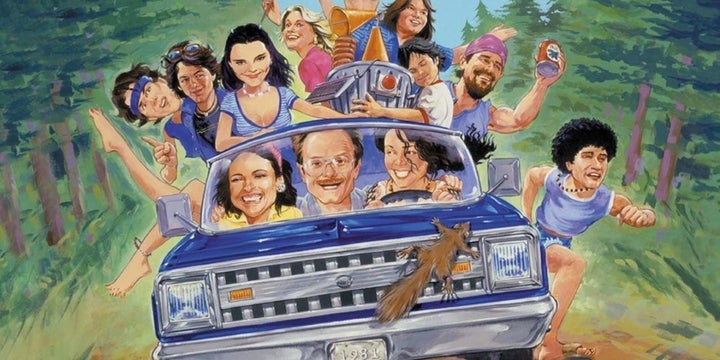 The Netflix iteration of "Wet Hot American Summer" debuts Friday, but the long 2016 presidential campaign the series plans to embark upon is just beginning.
The Huffington Post spoke with Michael Ian Black about what it was like filming the original movie versus the series that was just released, and then exclusively learned its plans for besting Donald Trump in the Republican primary.
"Wet Hot" '16 is totally happening, guys. But before you make your campaign buttons, here's a few other things we learned from Black: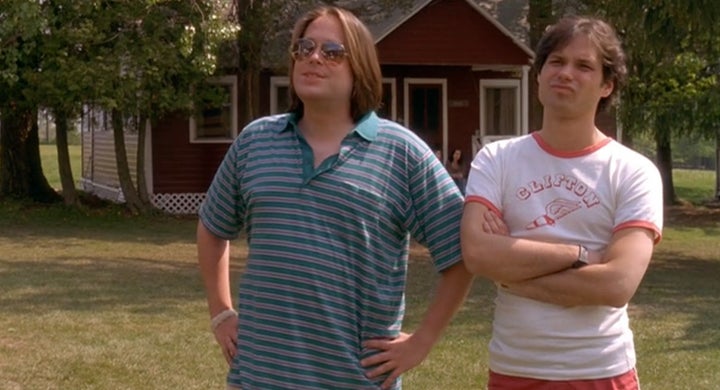 The first time around, the "Wet Hot" cast legendarily spent the shooting period living in the camps, drinking heavily and "bunk-hopping." It was also extremely cold.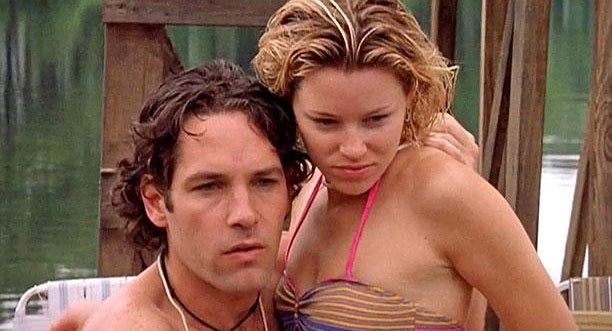 Garofalo"I think we just did a good job to keeping our complaining to when the cameras weren't rolling and then as soon as somebody said cut, everybody was pretty upset and would yell and cry," Black explained to HuffPost while talking about the original shoot's sort of grimy and cold conditions: The movie was filmed on the site of an actual summer camp in Honesdale, Pennsylvania, in the spring.
When asked what they'd yell and cry about, Black laundry-listed, "The cold, the wet, the mud, the food, the hours. And yet we all had a fantastic time."
As a 2011 profile on the movie by Entertainment Weekly revealed, the original shoot involved a lot of partying to get through the various gripes of the low-budget film. A.D. Miles, who played Gary in the movie and is currently the head writer of "The Tonight Show Starring Jimmy Fallon," claimed, "A lot of people were in their 30s and late 20s, and yet we would sit around and get wasted like we were 16."
The article claimed that, from the various conversations with the cast, there was quite a bit of "bunk-hopping" going on and quoted Amy Poehler as saying, "If we did a sequel, everybody's marriages would probably end." Co-star Janeane Garofalo also noted in the profile, "That's what happens at camp, isn't it?"
This time, things were unfortunately far more tame, although the actors didn't have as much to complain about, either.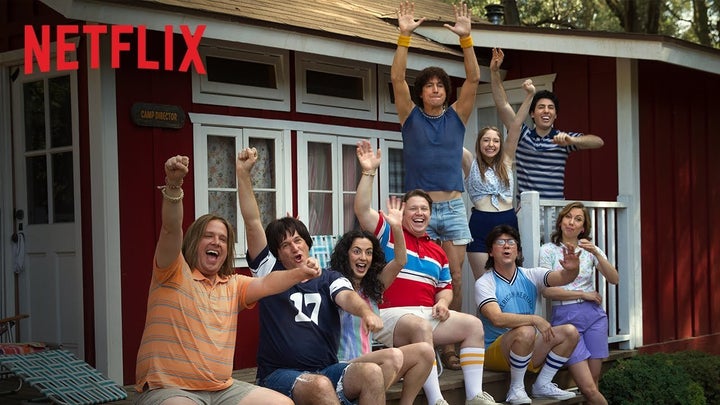 When the Poehler quote was brought up to Black, he told HuffPost, "Probably disappointingly for everybody who's interested in 'Wet Hot American Summer,' it was an incredibly smoothly run, very un-debauched shoot." After saying it was still fun, he joked, "It was very adult, and I don't mean in the erotic sense."
The first time around, the cast was given pizza bagels with little more variety to eat over the shoot, but with so much of the cast being bonafide stars now -- while also being 15 years older -- that wasn't going to fly. "There were a lot fewer pizza bagels," Black said. "The food was definitely better. And the accommodations were much better, as well. We're all old and nobody wants to sleep in a camp infirmary."
It's been rumored that the campgrounds rented out for the 2001 movie were tricked into thinking the movie was going to be a family film, and then were greatly upset when they saw what the film had become. That wasn't a problem for the Netflix series, as it was filmed in Los Angeles. Shooting outside of a campground led to the only special effect Black was aware of -- digitally recreating cabins to make the fields look more like the movie.
Unlike the original shoot, there was "no relationship to going to summer camp this time around," said Black, adding, "And for that, I am grateful." Even so, at this new LA location, there were no rules as to what they could film. Black joked they "did shoot a little porn there," for what will be "a totally separate project." DVD extras, maybe?
Although the movie was originally panned and took some time to receive its cult following, Black is convinced the show is going to "win all the awards" this time around.

Much of the conceit of the movie was that the actors were obviously way older than the characters they played. With it now being 15 years later and the Netflix series serving as a prequel to the film, that conceit is obviously a lot more pronounced.
When asked whether it was harder to get into the roles of teenagers for this project -- now that a lot of the cast members have families and have put those heavy-drinking days behind them -- Black explained they didn't worry about that too much, saying, "We didn't do any preparation. We didn't think about it." He continued, "We just accepted that it was going to be stupid and we let it go at that."
A lot of the original movie's charm is how loose it feels, and how a scene could end up anywhere -- such as a heroin den. In one of the most memorable scenes, Black and then unknown actor, Bradley Cooper, have sex in a woodshed without much prelude. Black explained the original magic was "pretty much improv." He continued, "I mean, we didn't really choreograph the lovemaking, so to speak." He quickly added, "Plus, I can't last that long, he's such an attractive man."
This loose approach seems to have been captured again with the series, despite so much of the cast becoming highly-respected actors since their stints at Camp Firewood. "Nobody's doing it for the money," Black said to HuffPost. "There's no money. It's the same as with the movie. There's too many people, not enough time, not enough money."
Even so, Black feels as if this Netflix series will "probably win all the awards."
"I don't mean just Emmys or whatever. I mean, I think all the awards. Pulitzer. Nobel," he said.
And at the end of the conversation, HuffPost exclusively learned that "Wet Hot" will be seeking the presidential nomination.
After hearing Black list the awards he presumed "Wet Hot" would win, HuffPost asked if the show would be running for president, as well. With all the potential candidates announcing their bids, what's one more?
"There's talk," Black admitted, "There's definitely talk about 'Wet Hot American Summer' running for president. Yes."
Black said that at this point, he was unsure who the movie would plan to run with as a potential VP, but "Wet Hot" has decided it will be seeking the Republican nomination since "it seems like anybody can."
"We're just about making America great again," Black said like a serious candidate. "And we're going to go season by season. We're going to start with the summer -- making America great -- and then go into the fall, winter and spring."
Crisp Breezy American Fall will be seeking your vote in the Fall of 2016.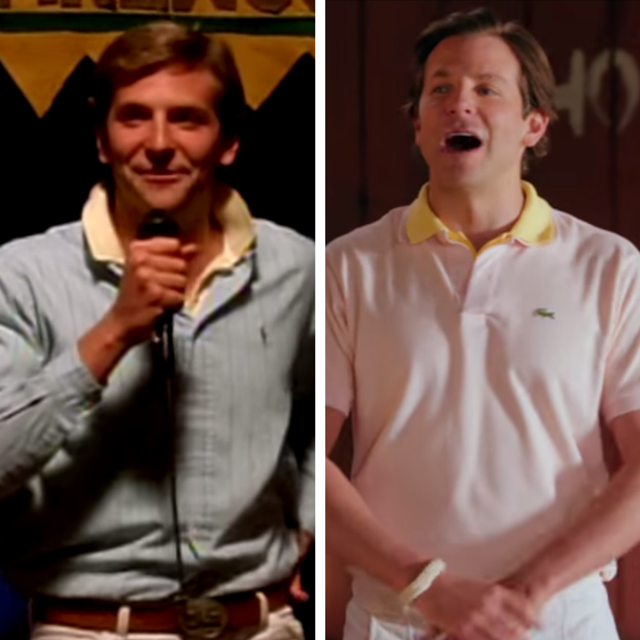 Wet Hot American Summer Cast: Then And Now
For a constant stream of entertainment news and discussion, follow HuffPost Entertainment on Viber.
Popular in the Community