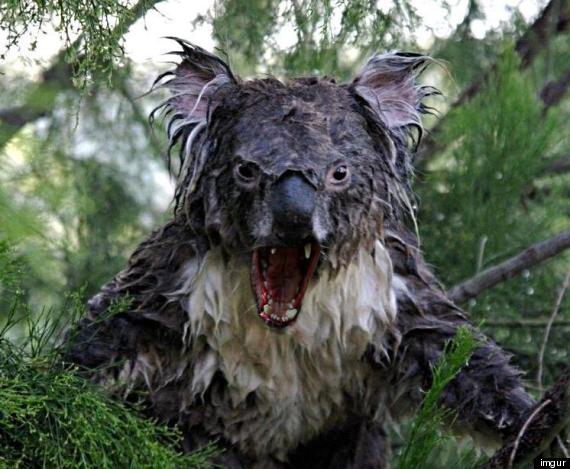 When Crocodile Dundee has nightmares, it's not giant reptiles he fears. It's this scary bugger.
If it were revealed that irradiated eucalyptus had spawned a horde of undead koalas, we'd have to regard this as evidence. Too bad that it's only an excellent Photoshop job.
So, until that Down-under version of apocalypse inevitably hits, Fosters-fueled fantasies involving shotguns, razor-edged boomerangs and Michelle Jenneke will have to wait.
HuffPost reached out to the photographer who snapped the picture of the wet koala in 2009, who goes by the Flickr user name "Oz_drdolittle," but didn't hear back as of press time.
A Reddit thread from July 17 also acknowledged the hoax, and suggested that a dog's jaws had been superimposed over the image of the koala.