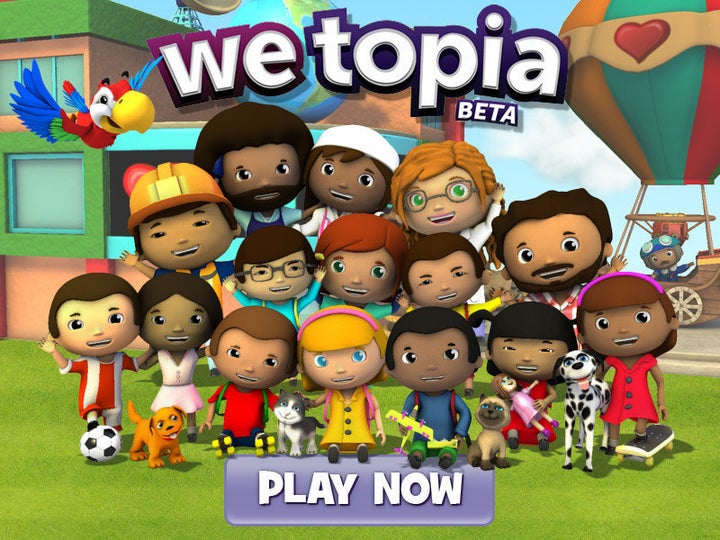 Facebook gamers addicted to racking up coins, points, jewels, crops and the like can now do more than earn bragging rights -- and fill up your news feed.
WeTopia, a new Facebook game, allows users to turn points into monetary donations for charities that help families and kids worldwide. Players build a virtual WeTopia village and receive points for acts such as building a school or planting a tree.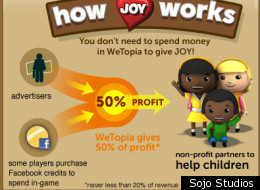 The game, created by Sojo Studios, an online entertainment company that makes social games in which players can directly support social improvement projects around the world, also has some celebrity backing. Ellen DeGeneres has declared her support for the game's mission, and will use her show as a long-term platform for WeTopia's success.
"As far as Ellen goes, obviously we're really fortunate to have her on board with us," said Lincoln Brown, Sojo Founder and CEO. "She loves fun, joy, and helping people, so its a perfect combination for her and for us."
Brown started Sojo Studios after the earthquake in Haiti, where he witnessed an outpouring of money from a huge number of people. What he also witnessed, however, was that the people who donated were also generally unsure of where their money went a mere eight months later.
"I started looking at how can you actually give in a way that allows the donor to have a relationship with the cause; that allows the donor to have a personal relationship with what they did," Brown said.
Brown said an average donor generally only gives to a cause one time -- and he is set on changing that pattern. He hopes that by making charitable giving easy and enjoyable, more people will get on board.
"The inspiration in what we're doing is allowing people to give back in a giving way and an uplifting way, and not as a one time gift," Brown said.
Sojo Studios will also give 50 percent of its profit to its nonprofit partners -- no less than 20 percent of its revenue -- with money streaming in through advertisers on Facebook and through players that choose to purchase Facebook credits to play WeTopia.
Calling all HuffPost superfans!
Sign up for membership to become a founding member and help shape HuffPost's next chapter