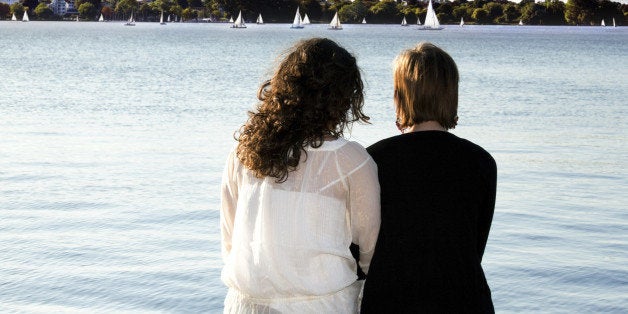 I have years and years of memories. Accumulated events, feelings and experiences that I refer to often. You are part of my very favorite stories, the ones that start with "Remember when..." I can always count on you to make more and to continually inspire me and make me think.
It's been 18 plus years since I very first met you. I couldn't imagine life without you.
You were there by my side as my life changed around me.
We have moved more times than I can count. We have dated more people then I care to remember. We have had more life changes then we ever thought possible. There have been incredible highs and inconsolable lows. Ones I am not sure we could have ever survived. We had to fight to keep our friendship intact. We are not the same people we were when we met. Not even close. We have come a long way from where we began. We have a future of memories to make and milestones to meet.
We don't necessarily talk about every decision we need to make in life but we know that we are supported either way. I never feel judged but always feel like you really do genuinely care about my wellbeing. I don't need to talk to you every day to know that we are friends.
When I first met you, I knew I would never let you go. Sometimes over the years we are closer than others. It's OK like that because we understand that sometimes we just need space and other times all we need is each other. We couldn't be more different. We couldn't be more the same. It's always been that complicated. Sometimes there are just no words to describe. You understand my facial expressions and they don't need words. Sometimes a bottle of wine is all that's needed too.
I have to thank you for still staying friends with me for 18 years even after putting up with a ridiculous obsession to a band that only I liked. That is true friendship. It must have been painful and I look back now and thank you for that.
As I grew up I realized it is less important to have a ton of friends, and more important to have real ones instead. Thank you for being real. It's not easy to keep up such an enduring friendship over a long time but it certainly is worth it.
You were always around when you needed to be. All the standard friend things like graduation, wedding and baby. You were also there for all the not so fun times when no one else was around. I am lucky to have met you; blessed to call you a friend after 18 years and proud to have been part of your life.
The struggles are real but they are sweeter with you, my friend.
Calling all HuffPost superfans!
Sign up for membership to become a founding member and help shape HuffPost's next chapter