Two sisters, in two different states, and four hundred and sixty one miles apart, but not even the distance could keep them from supporting each other. In August of 2014, Colleen Swearingen Madeya wife and mother of three boys learned that she had stage four ovarian cancer. Though it hit her like a ton of bricks she was determined to win the biggest fight of her life.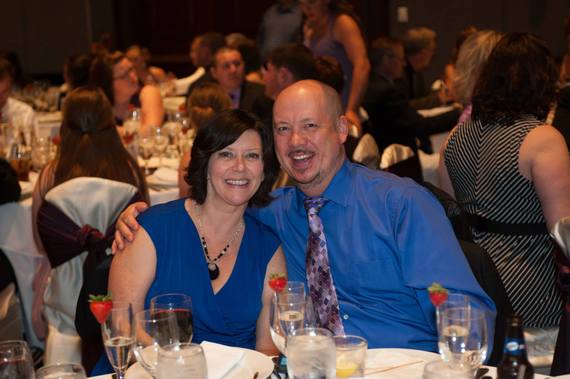 Colleen and husband Robert Madeya

The world learned about Colleen's battle with cancer through her younger sister Jennifer Laface. Jennifer and Colleen grew up watching the hit show "Solid Gold" which was her sister's favorite show, so she thought it would be a great idea to dance. Though miles apart she was determined to support her big sister the best way she knew how, so she turned on the camera and began to dance to her sister's favorite song by the late Whitney Houston, "I Wanna Dance with Somebody." Jennifer then sent the video to her sister. At that moment Colleen in preparation for surgery turned to her husband and stated "This is how we will do cancer, we are going to dance our way through it!"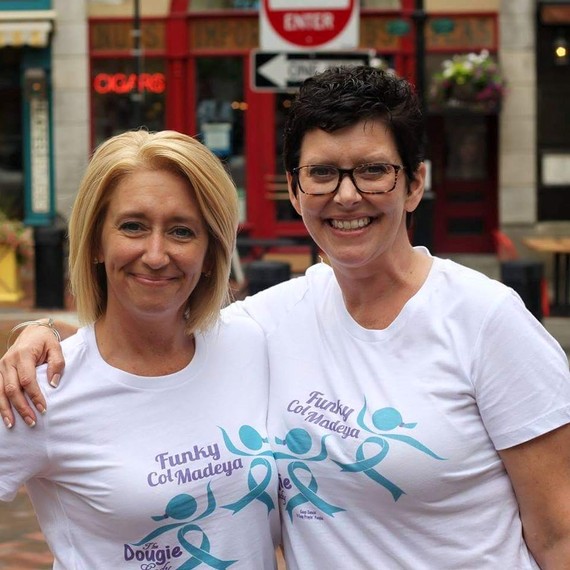 Jennifer (Left) and Colleen (Right)

Jennifer didn't stop there for every chemo day she uploaded a new video in support of her sister. In one of her video's Jennifer did the latest hip hop dance called "The Dougie" which went viral. Not expecting such a big response Jennifer was amazed by the out pouring of support for her sister and those that were inspired simply through the video. Colleen has received tons of support through social media, close friends, and co-workers. Since Jennifer learned of her sisters diagnoses there isn't a day that goes by that she doesn't cry and at times during the making of her videos. Colleen has joined her sister and now makes a new video on chemo day and her husband has since started showing off his dancing skills in support of his wife's cancer journey. Colleen has an amazing group of friends who cheer her on especially her best friend Carrie who's a nurse, that they call "The Medical Book," due to her medical insight.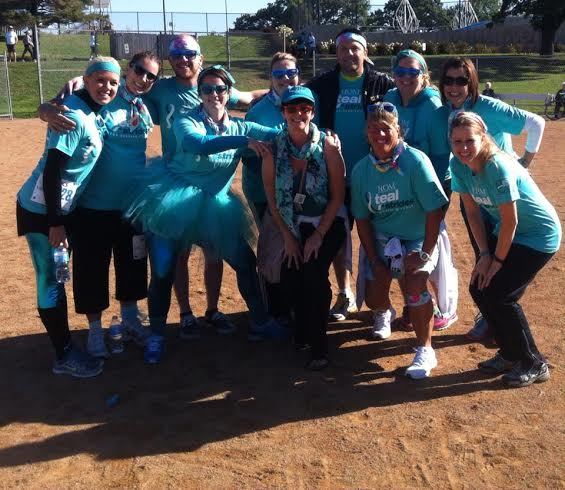 Work team from Colleen's Corporate Office in Minneapolis got together for a local Ovarian Cancer Walk. Colleen and her husband Robert surprised them at the finish line.

Colleen's first two rounds of chemo were unsuccessful and after testing the doctors learned that the cancer was spreading to other organs. Colleen's doctor is proactive and has started a new round of chemo, which they believe is very promising. Colleen is the first person in her family to ever battle ovarian cancer and there are those that may think having cancer is the end of the world, but not for Colleen she believes this experience has been a blessing.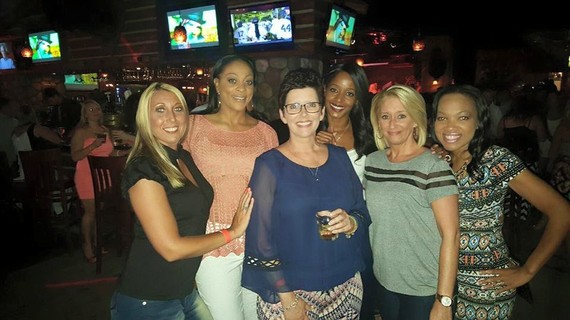 Colleen remains cheerful and recalls her boss's experience with cancer and the amazing attitude she maintained throughout the journey; also a beautiful couple in her neighborhood who had suffered the loss of their young son to cancer. It is those examples that give her hope and inspiration. "Though cancer has invaded her body she still remains the positive, upbeat individual, and she never complains, she inspires me," says Jennifer. Colleen has always looked for the best qualities in a person; even before the cancer.
Jennifer thanks for being the brave, loving, and supportive sister that you are and Colleen, thank you for giving your faith a fighting chance; you both have inspired me to dance.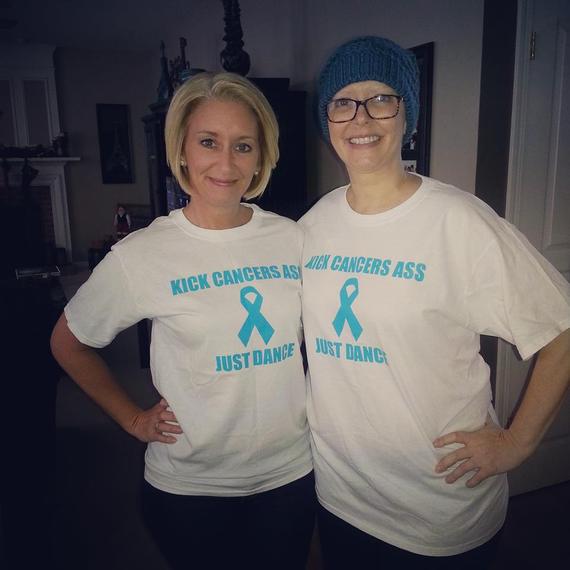 Who would have known that something as simple as dance could ease the mind of someone battling cancer? Taking someone back to a time where cancer didn't exist or bringing them joy for merely a moment. At times we take for granted the little things in our lives including the people that make this journey worth it.Today, remind those in your life just how much you love them and when times get tough turn on your favorite tune, grab your loved one by the hand and dance. To learn more about Colleen's journey visit her youtube channel under Funky Col Madeya.
"I hope you still feel small when you stand beside the ocean,
Whenever one door closes I hope one more opens,
Promise me that you'll give faith a fighting chance,
And when you get the choice to sit it out or dance.
I hope you dance."- Lee Ann Womack