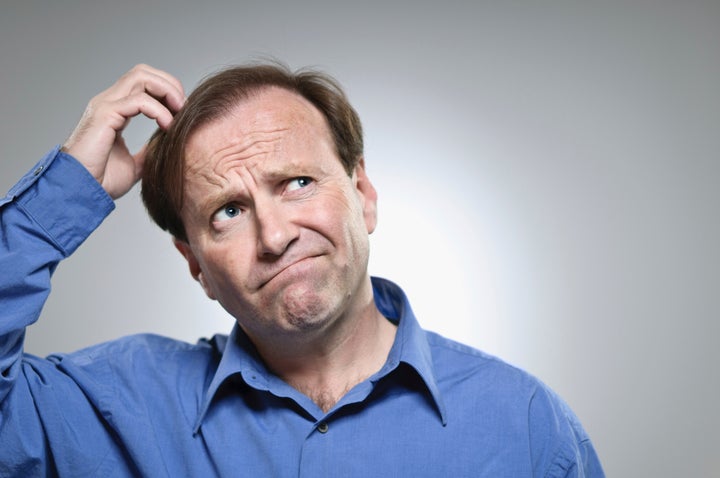 For as long as I can remember, I've been fascinated by little-known facts about all kinds of things. Back in the 1980s, a couple of friends and I would make regular trips to a local bar to play an electronic trivia game, and we won on a regular basis. I also won numerous prizes for answering trivia questions on something called Sports Phone, which was--are you ready for this, Millennials?--a phone number you paid to call to get up-to-the-minute sports news and scores.
And don't even get me started about my lifelong obsession with Jeopardy!, a game show my wife and I watch religiously every weeknight.
There's something so incredibly satisfying about knowing the answers to obscure questions like: Who was the last switch hitter to win the American League Most Valuable Player award? Answer: Vida Blue in 1971. (Yes, Blue was actually a pitcher, but pitchers still batted in the American League in 1971, so that's a totally legit answer.)
For me, possessing little nuggets of information like that has always been something to be proud of. I'd come across them and tuck them safely away in my memory bank, where they'd reside until I needed to pull them out so I could challenge someone else's knowledge of all things trivial.
On the other hand, when someone asked me a bar bet-type question and I didn't know the answer? It would drive me crazy until I could actually verify the answer. Sometimes it took days for me to confirm the answer via a reputable source. Sometimes it even required a trip to this place called a library to do some research.
But today's world is different. Technology has made it so easy to find anything out in just a few seconds. When we don't know the answer to something, we go to our computer, smart phone, or tablet, type in a few words, and boom! There's our answer.
How old is that celebrity?
Who was the actor who played that obscure role in that movie from the '60s?
What was that singer's biggest hit?
How many home runs home runs did so and so hit off of left-handed pitching?
Nothing is a mystery anymore. Bar trivia has been ruined forever.
And we've lost our sense of wonder.
Another example from the mid-1990s: I remember when a quiz having to do with lines from '80s pop/rock songs was going around via email. Email was pretty common at the time, but the Internet had yet to become something everybody had access to. People would email this quiz around, print it out, and pore over it for hours, trying to figure out which band or artist sang the song each line of lyrics was from.
People spent time wondering about that stupid quiz! They'd fold it up, carry it around with them, and ask other people about it, because they wanted to find out the answers. And they'd work hard to do so.
But those days are over for good. Today, whether the question you're seeking an answer to is silly or serious, the answer is right at your fingertips. And if you have access to Siri, Google Assistant, Cortana, an Amazon Echo, or a Google Home, you don't even have to use your fingers. You can just ask your question out loud and get an answer. Technology is such a fabulous thing!
Maybe I'm just getting old, but sometimes I think it would be better if people today were left to wonder about more. Exercising our brains is a good thing, and taking some time to think about why the sky is blue (molecules in the air scatter blue light more than they scatter red light) or how many toilet paper tubes it would take to fill up the Empire State Building (8.5 billion) might be good for our brain health.
For better or worse, kids these days have access to everything kids from earlier generations had to wonder about. Whether they're curious about something that occurred in American history, how a certain product is made, or where babies come from, they only have to wonder as long as it takes to plug their question into a parent's—or, more likely, their own—device. Young boys with raging hormones don't even have to hunt down Playboy magazines to see what a woman's naked body looks like anymore because anything (and I mean anything) they could ever want to see is out there in cyberspace, readily available to them. Now where's the fun in that?!
There's a song that appeared on Sesame Street a few years back called "I Wonder." It's sung by Ernie and the lyrics go something like this:
How does a bunny hop, hop, hop?
And what makes popcorn pop, pop, pop?
Why does the rain fall drop by drop
And the lightning always come before the thunder?
Do you ever wonder as you walk along
What makes a tiny little ant so strong?
Does every bird have a different song?
Somebody needs to loan Ernie their iPhone. I wouldn't want him to wonder too long.
Popular in the Community