More people around the world are escaping extreme poverty than ever before. In just 10 years, 167 million fewer people are undernourished. But we cannot let another day go by without acknowledging that millions more children, men and women are currently at risk of starvation, and this progress is in danger of being reversed. Knowledge is power, as the old adage goes, and we are convinced that if more Americans know about this crisis we can save more lives.
This February, the world's first famine in six years was declared in parts of South Sudan. Though it was recently downgraded, conditions in South Sudan have actually continued to deteriorate, and we are still on the brink of the worst humanitarian catastrophe of our time. The United Nations has warned that millions of families could face starvation in this lean period between growing seasons – primarily in Yemen, Nigeria, Somalia and South Sudan – and that 1.4 million children are severely malnourished and at imminent risk of death.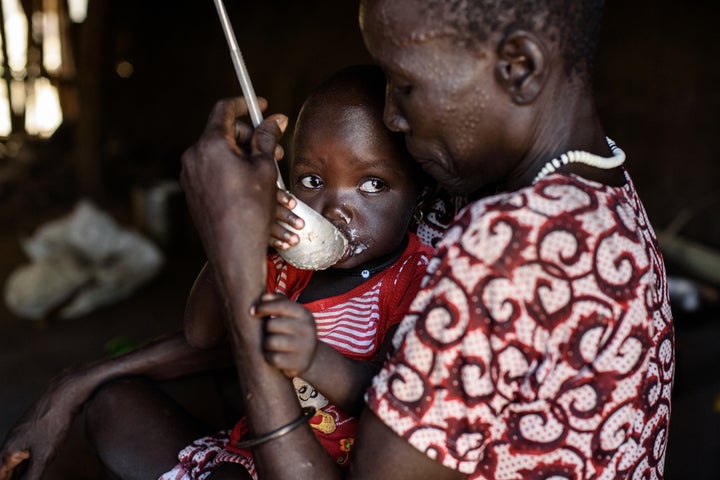 In South Sudan, families wade through miles of swamp to reach food, and people in Nigeria eat sand to ward off starvation. In Yemen, we see children with bloated stomachs from water retention and brittle, sparse and yellowish hair from lack of keratin. Some Somali farmers report 100 percent of their livestock are dying. Why are parents in these countries forced to decide between medical attention for one sick child and food for another? Why are we still asking these questions today, when we should have the power and resources to end this suffering?
There is no one simple answer, and we know that extreme weather patterns exacerbate dire conditions in these countries. It is no coincidence that the four countries teetering on the edge of famine – Yemen, South Sudan, Somalia and Nigeria – are all embroiled in violent conflict, whether it is prolonged civil war or violent extremist organizations exacerbating other vulnerabilities such as drought or weak governance. A decade ago natural disaster was the driver of 80 percent of the world's humanitarian need. Today, that has been completely flipped on its head: conflict, a human-made disaster, has now taken its place.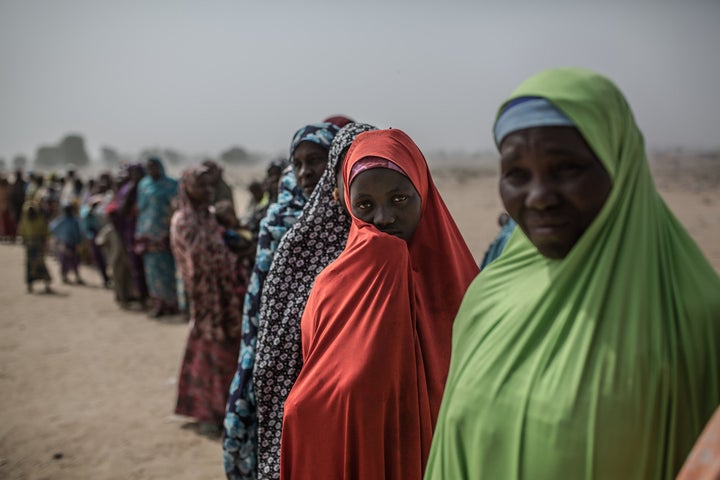 Conflict prevents people from accessing food sources – their farming and grazing lands, functioning markets and sources for food and income like fishing and beekeeping. In South Sudan, for example, the land is incredibly fertile, but conflict drives families from their homes before the end of a planting and harvest cycle. As violence rages on, millions of people won't have enough to eat, will suffer from disease and will drink unsafe water trying to survive. Many will starve to death or die from disease. Finally, conflict disrupts basic social services and normal patterns of trade. In Yemen, this has put millions at risk of famine, acute watery diarrhea, and cholera – this is outrageous and unacceptable in 2017.
Conflict also prevents humanitarian organizations from delivering food to those caught in the crossfire. South Sudan is the most dangerous country in the world for aid workers; more than 80 humanitarians have been killed by warring parties in South Sudan since the conflict erupted in 2013. In Somalia, a long-running conflict, combined with a prolonged drought, is pushing people over the edge as they have lost their livelihoods and survival strategies. The risk of famine has been elevated because insecurity is preventing humanitarian organizations from reaching the most vulnerable Somalis.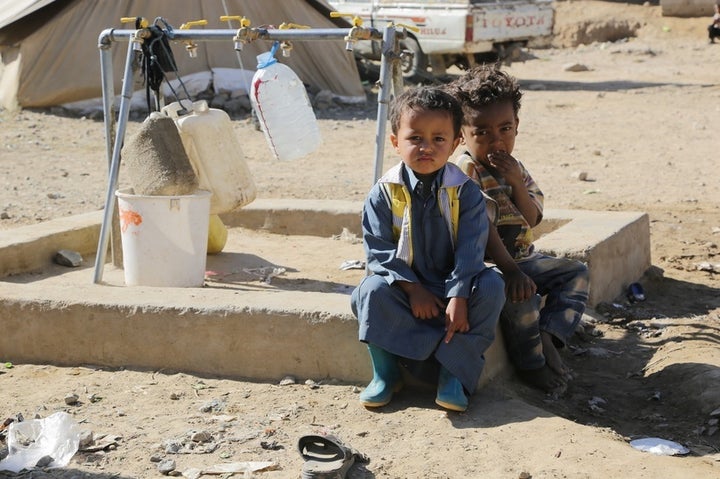 Without safe access to deliver food, water and vital supplies, especially in areas which are on the brink of starvation, our organizations will be able to save far fewer lives. So what can be done? Again, there is no simple answer. Ultimately, there must be an end to the conflicts driving these humanitarian crises. Powerful countries like the United States, Britain, influential regional parties and others must not turn inward. Without applying strong political pressure for peace, these countries effectively bear responsibility as parties to the hunger crisis.
Until that peace comes, donors and diplomats must work together to ensure that humanitarians have sustained access to the people in dire need of assistance – and the resources needed to respond quickly when safe access is available. With greater resources, we can scale up our assistance and we can save more lives – by providing food, clean water, hygiene and sanitation support and assistance once people start the road to recovery.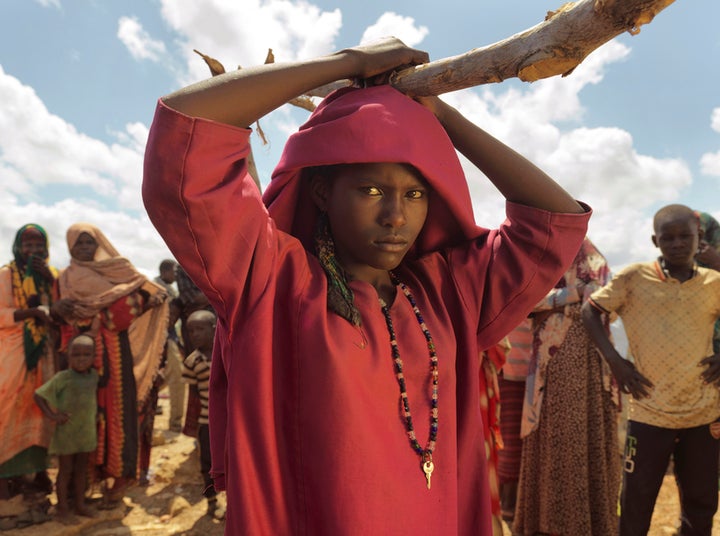 That's why our two organizations have banded together with six others for the very first time in the U.S. The Global Emergency Response Coalition is embarking on a campaign to cut through the news that has been dominating headlines in the U.S. to raise much needed awareness and funds for the hunger crisis. We hope the American public, celebrities and corporations will join us in supporting the Hunger Relief Fund and in saying that no child should starve or die of preventable diseases in 2017.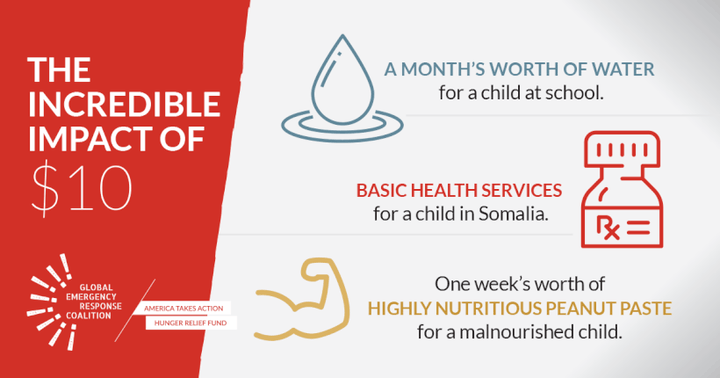 No single person, or even country, can end the conflicts in South Sudan, Nigeria, Yemen and Somalia. No single aid organization can respond to all of those suffering. We are all responding with urgency, but we cannot keep up with the need and we cannot do it alone.
We believe we are stronger together, and with the support of the American people, we can make a lifesaving difference for millions of people.
Neal Keny-Guyer is CEO of Mercy Corps and Abby Maxman is president of Oxfam America. The Global Emergency Response Coalition is comprised of CARE, International Medical Corps, International Rescue Committee, Mercy Corps, Oxfam, Plan, Save the Children and World Vision. To learn more about the "America Takes Action" campaign and the Global Emergency Response Coalition, visit www.globalemergencyresponse.org/donate.
REAL LIFE. REAL NEWS. REAL VOICES.
Help us tell more of the stories that matter from voices that too often remain unheard.