How much would people be willing to pay to have friendly neighbors, fridges stocked with beer and professionally decorated social spaces right down the hall from where they sleep?
If WeWork's latest endeavor takes off, the answer is a lot. The shared workspace company is offering rooms for rent in hip, dorm-like "coliving" spaces. The company opened the first of its WeLive residences earlier this month at 110 Wall Street in New York City's Financial District. Rent starts at $1,375 a month for a two-person shared studio, or $2,000 for an individual studio.
Personal space is compact in this building overlooking the East River. The average bedroom is 450 square feet and comes fully furnished. The units are fitted with Murphy beds that fold into the wall. Shelves are plentiful, so personal possessions stack vertically to save space.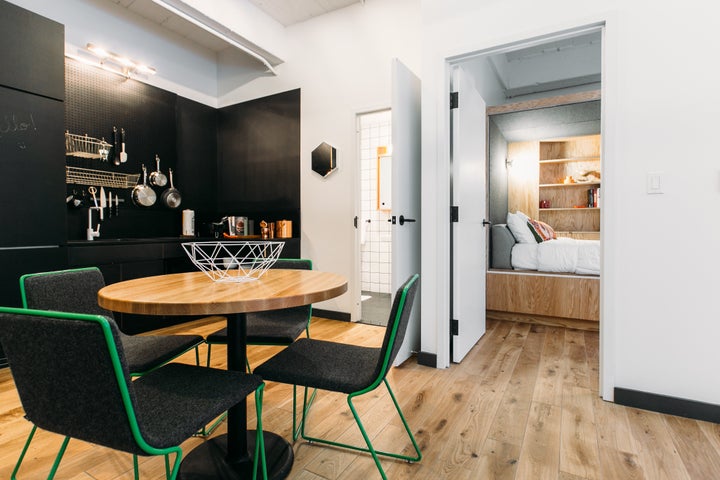 FastCompany notes that the cost per square foot is higher than it is in the building next to the WeLive compound, but that the tiny size of the bedrooms actually make the monthly rent lower than your average Wall Street pad.
The idea is that WeLive renters won't mind their small rooms, since they'll spend the majority of their time in the common spaces. After all, they're really paying for the shared amenities: a big kitchen equipped with plates, utensils and even a KitchenAid stand mixer; a laundry room with a pool table and arcade games; a workout studio that can also host a "Game of Thrones" viewing party.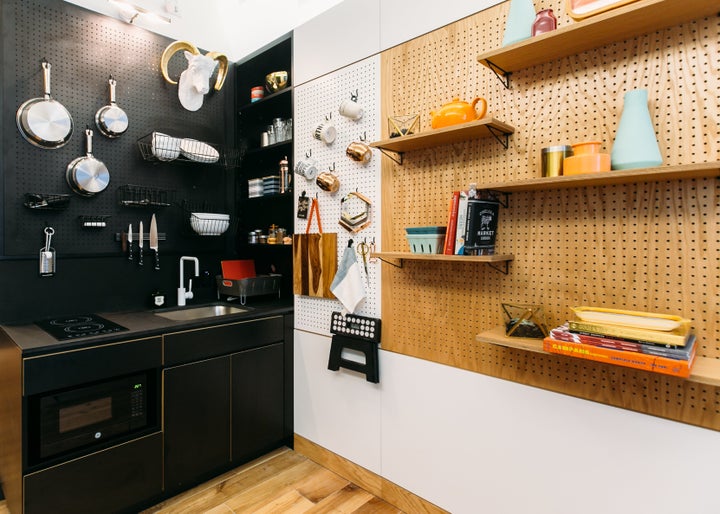 The building has a doorman, there are bottles of beer and San Pellegrino in the fridges and the $125 monthly amenities fee includes a cleaning service and yoga and Barre classes. There are also plans to put a trendy restaurant in the lobby.
WeWork, which recently reached a valuation of $16 billion, is betting that communal living will be attractive to newcomers to the city. It's about "being able to come back to a place that gives you an opportunity to have a great conversation," WeWork cofounder Miguel McKelvey told The Huffington Post. "It might be hard to build a social network, especially when you first move here."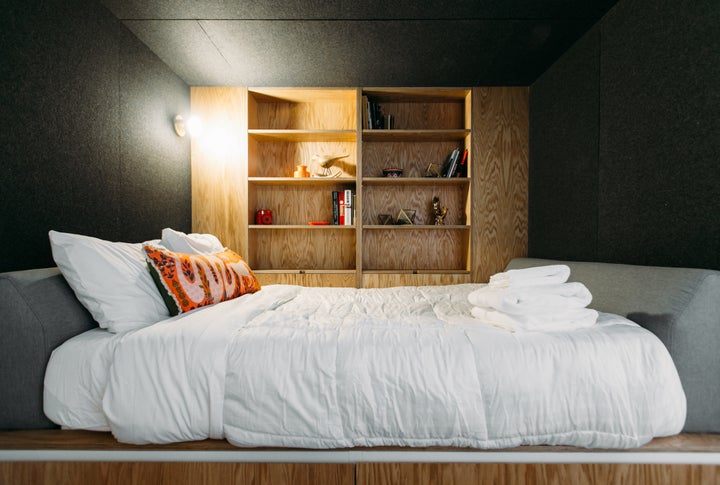 Tenants have, surprisingly, flocked to the laundry room, which McKelvey called "the heart of the building." But there were initial uncertainties about whether a laundry room could even function as a social space.
"We had a lot of arguments about the laundry room," McKelvey said. "There were even arguments about whether anyone in New York does laundry. Will everyone send it out?"
There might be slight catch to WeLive's glossy exterior, though: The Real Deal reported that the rental leases include clauses that reduce the company's legal liability toward its tenants. Under these terms, WeWork isn't responsible for damage to tenants' personal property, and tenants can't file class-action lawsuits against the company.
WeWork plans to open 68 more communal residential buildings by 2018, FastCompany reported. A building in the Washington, D.C., area is currently in beta phase.
Check out more photos of the New York space: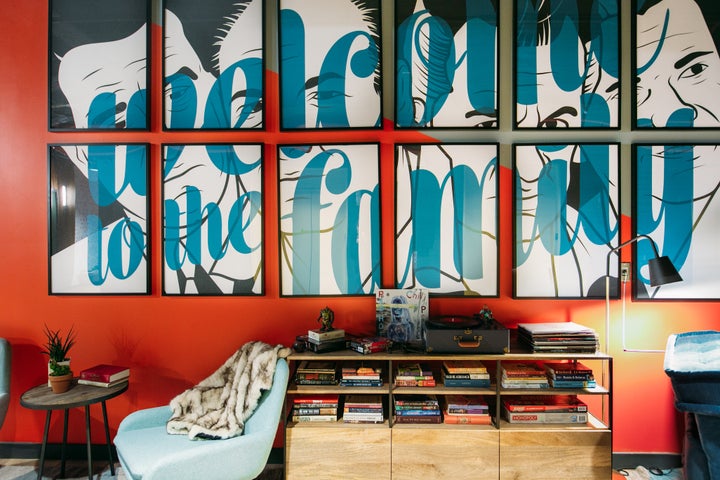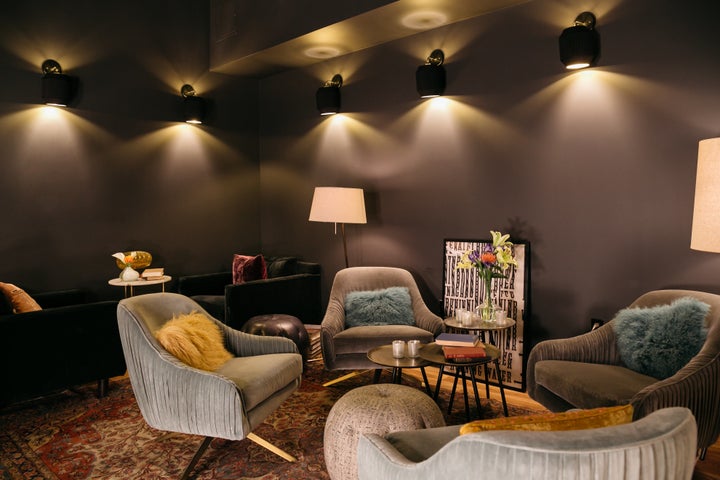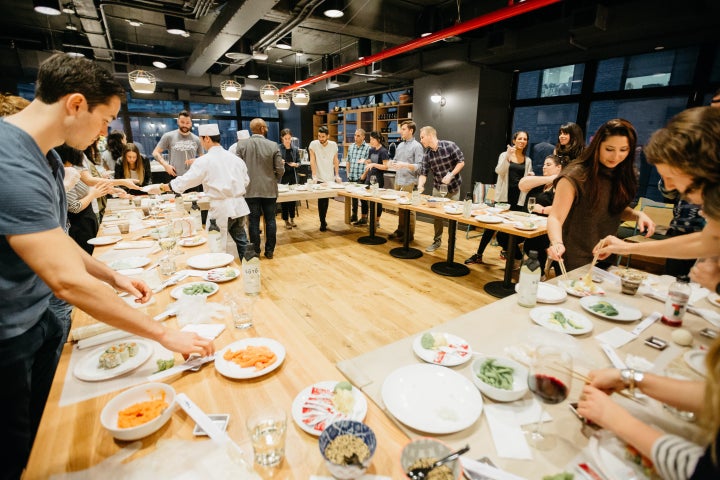 Calling all HuffPost superfans!
Sign up for membership to become a founding member and help shape HuffPost's next chapter