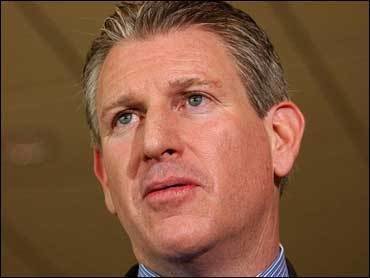 Florida Democrat Robert Wexler isn't pleased with the McCain campaign's decision to attack remarks made by Barack Obama during his visit today to Israel's Holocaust Museum Yad Vashem.
In a statement to the Huffington Post, Wexler called it "shameful" and "unconscionable" that the McCain campaign is "using Senator Obama's somber visit to Israel's Holocaust Museum Yad Vashem as a backdrop to score cheap political points instead of focusing on the security needs of the nation."
Wexler, who was one of Obama's most high-profile Jewish surrogates during the primary season, added that Obama's trip "is a time to strengthen America's historic relationship with our ally Israel and to renew our nation's commitment to Israel's right to self defense and security."
Earlier Wednesday, McCain spokesman Tucker Bounds contrasted Obama's invocation of the familiar cry "never again" with a past statement in which the Illinois Democrat suggested that United States could not deploy troops whenever and wherever genocide is taking place.
Wexler said the McCain spokesman's attack "smacks of desperation and I urge Senator McCain to denounce this unconscionable statement and join Senator Obama and Iraqi Prime Minister Al-Maliki in supporting a safe and secure redeployment of American troops from Iraq."
Calling all HuffPost superfans!
Sign up for membership to become a founding member and help shape HuffPost's next chapter