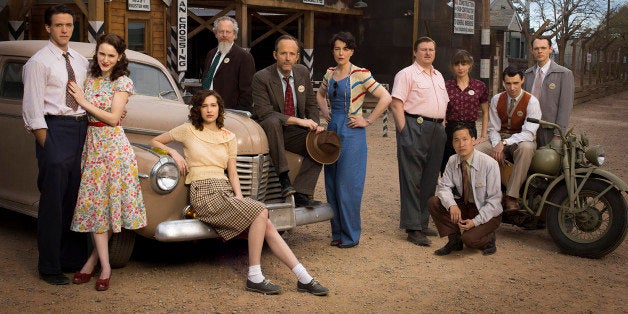 You may or may not have heard of "Manhattan," a new show from WGN America, the same network that premiered "Salem" earlier this year. While it may sound like another one of those period dramas to change the channel on, bear with us for a moment, because it's so much more than that.
Set in a small off-the-map town in Los Alamos, New Mexico, in the 1940s, "Manhattan" follows the race to create the first atomic bomb. In the classified town known as "The Hill," scientists and mathematicians work endlessly on bomb before the enemies make their own, while their wives and children know nothing of the top-secret mission. Besides the solid, well-written pilot, which premiered last week, "Manhattan" is also worth watching for its cast, which includes actors from "The Big C," "Game of Thrones," "House of Cards," "Orange Is the New Black" and "Mad Men":
John Benjamin Hickey -- "The Big C"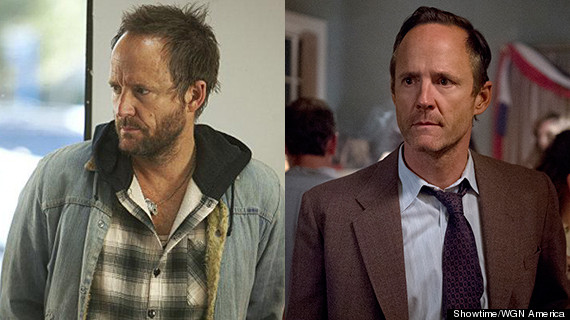 You'll recognize the lead of "Manhattan," John Benjamin Hickey, from Showtime's "The Big C." Hickey played Cathy's (Laura Linney) homeless, environmentalist brother, Sean. He was nominated for an Emmy for the series' final season. He also had a short stint on "The Good Wife" as Neil Gross. In "Manhattan," Hickey plays Frank Winter, one of the lead scientists working on the secretive Manhattan Project.
Harry Lloyd -- "Game of Thrones"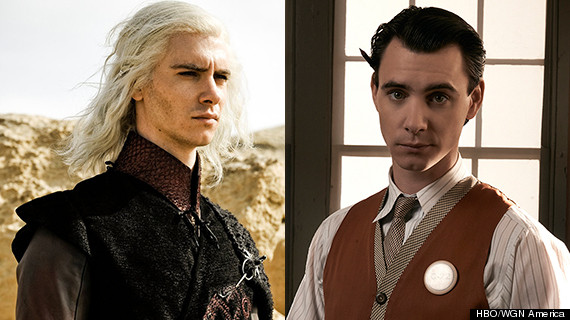 You may be experiencing some shock right now comparing Harry Lloyd's platinum-blonde Viserys Targaryen to that random brunette guy. Yep, that's the same person. In "Manhattan," Lloyd plays the pleasant Paul Crosley, one of the members of Frank's team. Luckily, he hasn't come in contact with any melted gold just yet.
Rachel Brosnahan -- "House of Cards"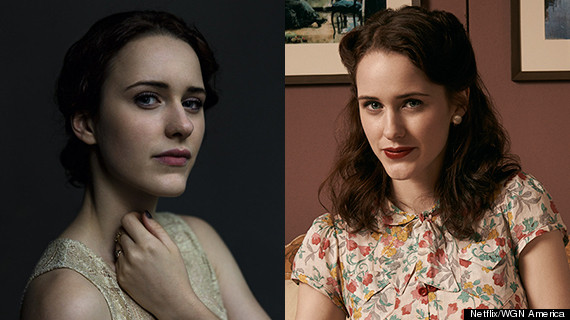 Rachel Brosnahan is most known as Rachel Posner from Netflix's "House of Cards," the former prostitute forced into hiding by Doug Stamper and coerced into betraying Peter Russo. Brosnahan also appeared in "The Blacklist" as Jolene/Lucy. In "Manhattan" she plays Abby Isaacs, the wife of Charlie Isaacs, a young new recruit who is commissioned by the U.S. Army to work on the bomb.
Michael Chernus -- "Orange Is the New Black"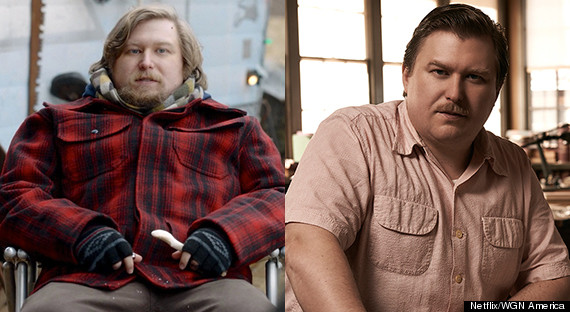 Michael Chernus played Cal Chapman, Piper's brother from "Orange Is the New Black," as well as Pastor Rick from "The Big C." While we loved him as Piper's environmentalist goofball brother, he plays a slightly more serious character in "Manhattan" as Louis "Fritz" Fedowitz, one of the scientists working with Frank.
Mark Moses -- "Mad Men"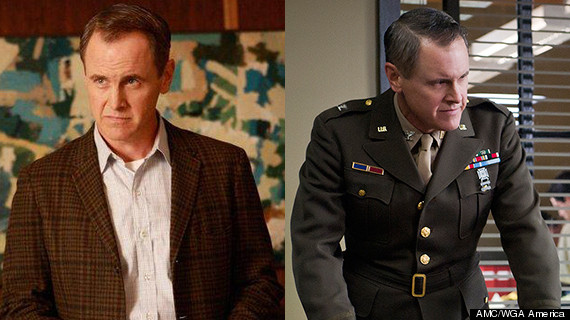 Remember Duck Phillips from "Mad Men"? He was the former head of accounting at Sterling Cooper, but once he left the company he descended once again into alcoholism. In "Manhattan," Moses plays Colonel Alden Cox at "The Hill."
"Manhattan" airs Sunday at 10 p.m. ET on WGN America.
REAL LIFE. REAL NEWS. REAL VOICES.
Help us tell more of the stories that matter from voices that too often remain unheard.
BEFORE YOU GO
PHOTO GALLERY
"Game Of Thrones"