"The kayak! Where's the kayak?" one woman can be heard saying, as others continue to cheer.
"He knocked it over!" another passenger says.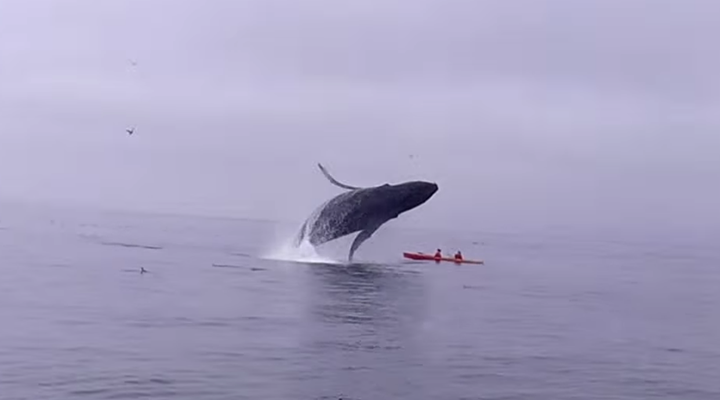 After being thrown overboard, the man and woman managed to make it safely back to shore with the help of other kayakers in the area. Sack said the two were lucky to avoid a direct hit from the animal's massive body, as it could have proven fatal.
According to the video's description, the whales were swimming right up to many of the kayakers there that day. "It's all fun and games until someone gets jumped on," Sack wrote. "That was heavy."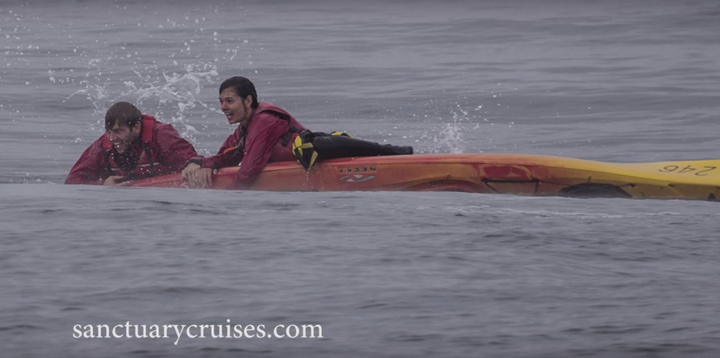 Below is the full video, captured by Sanctuary Cruises passenger Larry Plants: