Sometimes you watch the whale, and other times, the whale watches you.
Whale-watchers in Argentina recently learned that firsthand when a whale hid under their boat. Fortunately, photographer Justin Hofman was in the water at the time and managed to capture the incredible moment.
(Story continues below.) In a well-timed photo, a southern right whale swims beneath a whale-watching vessel off the coast of the Valdes Peninsula.
According to the photographer, a calf was floating alongside the mother whale at the time.
"Swimming along with a curious right whale calf was nerve-racking [sic]. At any moment I thought 'mom' was eventually going to get annoyed with me and swat me with her 15-foot tail -- and I'd be a goner," Hofman recalled, according to the Daily Mail. "Yet, with every passing minute we felt more comfortable around each other and they became curious about us and would make closer passes."
Southern right whales, native to the Southern Hemisphere, flock to the warm waters off the coast of the peninsula every year to raise their offspring.
Before You Go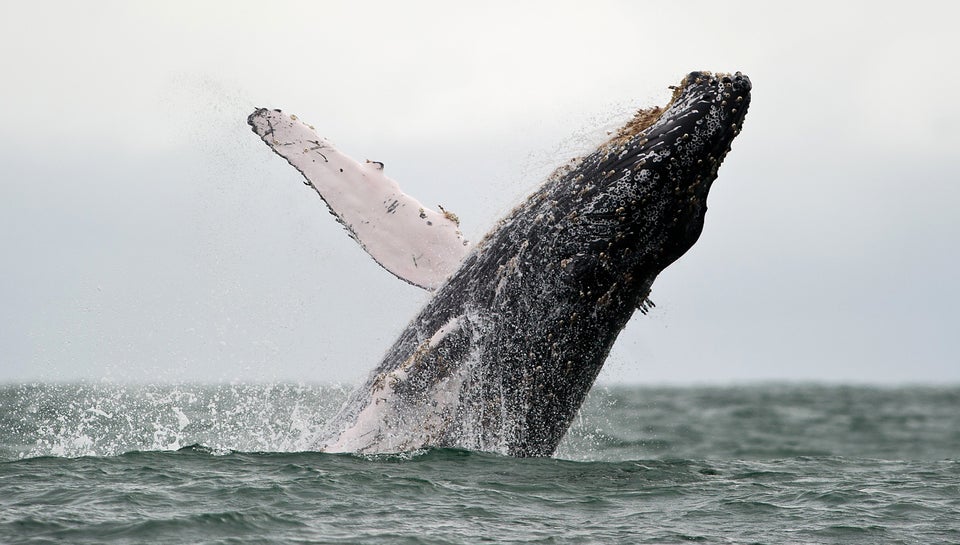 Whales In Action
Popular in the Community