Watching a whale breach can be a magical experience. But watching a whale leap into the air mere feet away from you as you swim in the ocean? That's a once-in-a-lifetime event.
Photographer Beau Pilgrim was on a snorkel tour with Swimming with Gentle Giants in Tonga last week when the incredible happened: A humpback whale plunged right past him, flying into the air before diving back into the sea.
His high-definition footage of the rare encounter shows the power and grace of the marine mammal, which has been known to grow up to 60 feet and weigh up to 80,000 pounds.
"It was a rush of adrenaline," Pilgrim told 9News. "Everyone was just hooting and cheering at each other."
However magical the moment appeared to be, it's fortunate that Pilgrim and his fellow divers weren't injured during by the massive mammal, which weighed an estimated 44 tons.
The National Oceanic and Atmospheric Administrative warns whale watchers to stay at least 100 yards from a humpback whale, as they can behave unpredictably.
Pilgrim, however, just happened to be at the right place ― safely ― at the right time.
"I spent about an hour in the water with this inquisitive, playful newborn calf," he wrote in a separate Facebook post. "It was breaching, spy-hopping and having almost as much fun as I was."
Below, check out Pilgrim's incredibly detailed photos.
Related
Before You Go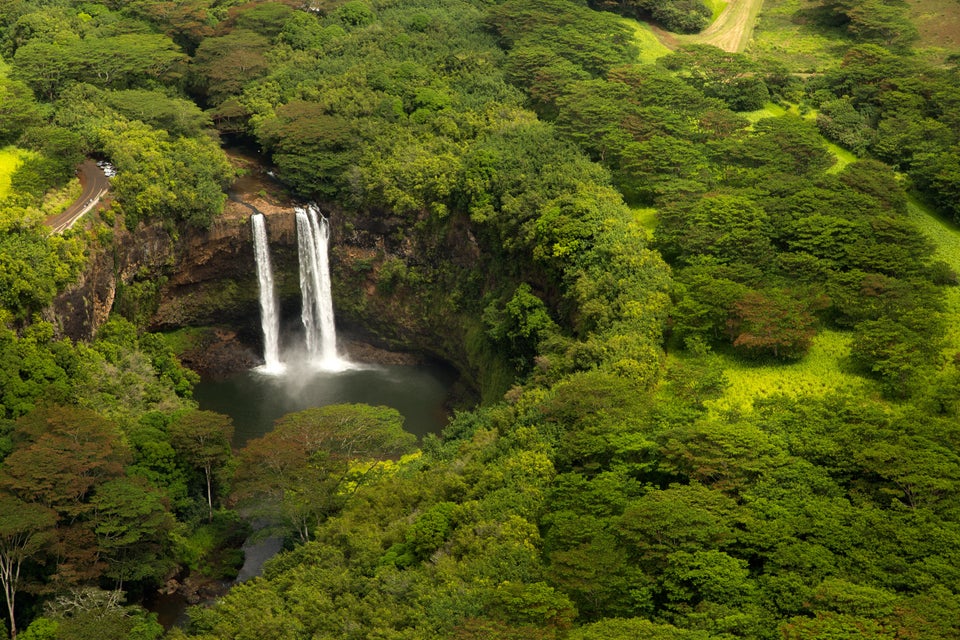 Hawaii In Photos
Popular in the Community