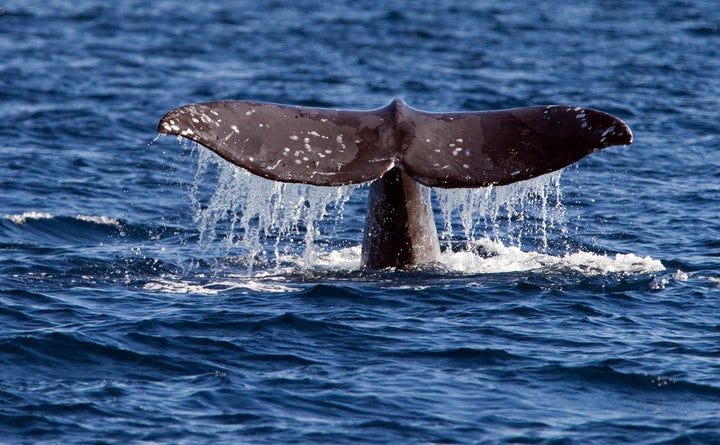 It hasn't been a good week for America's endangered species. The Trump administration has been taking aim at protections for some of the country's most vulnerable creatures: Last week, it was the imperiled sage grouse; this week, it's endangered whales and sea turtles off the Pacific Coast.
The National Oceanic and Atmospheric Administration's fisheries division announced on Monday that it is tossing out a pending rule meant to protect marine mammals and sea turtles, including several endangered species, from swordfishing gill nets off the West Coast.
Environmental experts are calling the move a declaration of "war" by the Trump administration against threatened marine life.
"The Trump administration has declared war on whales, dolphins and turtles off the coast of California," Todd Steiner, director of the California-based Turtle Island Restoration Network, told the Los Angeles Times. "This determination will only lead to more potential litigation and legislation involving this fishery. It's not a good sign."
Proposed in 2015 by the Pacific Fishery Management Council, which includes representatives from the fishing industry, tribal representatives, federal and state officials and other conservation experts, the gill net rule sought to impose a cap on the number of marine mammals and turtles that could be killed or injured by the long, near-invisible gill nets used to catch swordfish. Some of the animals covered by the rule are endangered fin, humpback, and sperm whales, common bottlenose dolphins and endangered leatherback and loggerhead sea turtles.
Under the proposed regulation, gill net fishing for swordfish would have been banned for up to two years if too many marine mammals and turtles were caught in the nets as by-catch.
According to The Associated Press, the rule would have applied to 20 fishing vessels or fewer operating off the coast of California. But the rule could have had a profound effect on sea life.
Gill net fishing poses a grave threat to marine mammals and other creatures. Citing NOAA data, the nonprofit Center for Biological Diversity said last year that the California-based gill net fishery targeting swordfish "catches and discards more than 100 protected whales, dolphins, seals and sea lions each year, in addition to thousands of sharks and other fish."
"This fishery kills more whales and dolphins than any other fishery off the U.S. West Coast and Alaska combined," the organization said in 2014.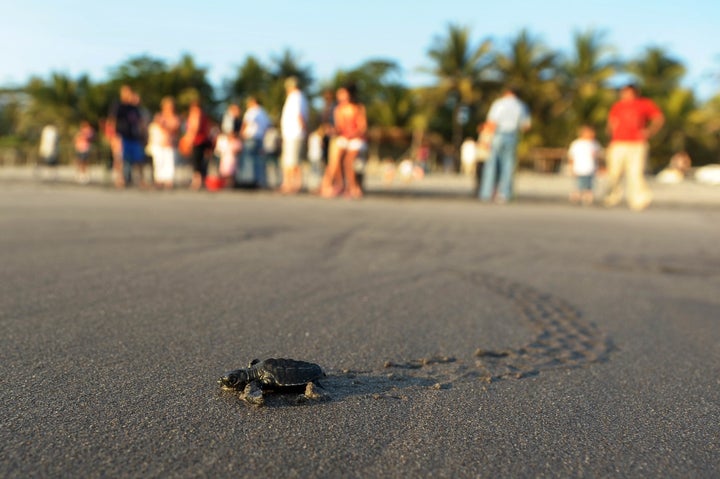 Michael Milstein, a NOAA spokesman, cited economic reasons for the decision, saying the rule would have had "a much more substantial impact on the [gill net fishing] fleet than we originally realized," according to the AP.
He added that the swordfish fishery has already implemented several protective measures, including attaching sound warnings to fishing nets, to reduce the risk of by-catch. The number of whales, dolphins and sea turtles killed by fishing nets had significantly decreased since the early 1990s, Milstein said.
Environmental groups rejected NOAA's reasoning, however.
Steiner, of Turtle Island Restoration Network, noted that falling by-catch figures could also be attributed to the decline of the gill net fishing fleet in California, which has dropped from 129 vessels in 1994 to just 20 vessels or fewer in 2016.
Katherine Kilduff, an attorney with the Center for Biological Diversity, stressed that even if by-catch numbers are decreasing, gill nets continue to kill and injure many species, including endangered leatherback turtles and humpback whales.
Given the low numbers of some of these populations, every single death or injury is significant. The Pacific leatherback turtle, for example, is the world's most endangered marine turtle, with as few as 2,300 adult females left in the wild.
"If they catch one, it's a huge problem for the population," Kilduff told the AP.
Popular in the Community