Some kids might feel left out if they knew their younger siblings were having wildly exciting adventures during the school day. Not 3-year-old Annie Spohr.
Here -- with Annie's commentary -- is what Jamesie has been up to so far. (Scroll to the very bottom to see what happens when the siblings are reunited on what looks like a very blissful vacation.)
As Heather writes, "Hopefully Annie will still think it's funny when James is actually getting into her stuff while she's at school!"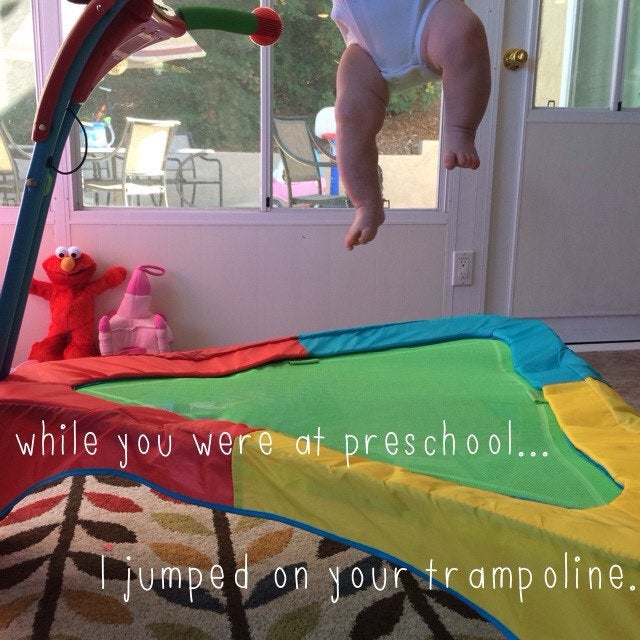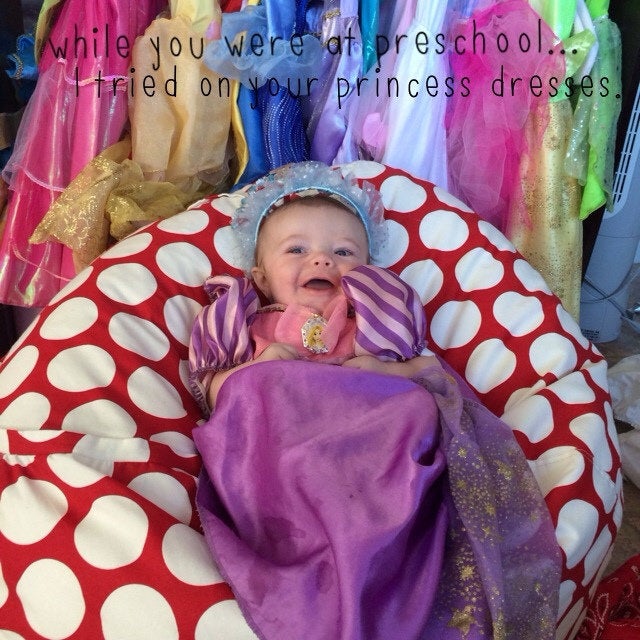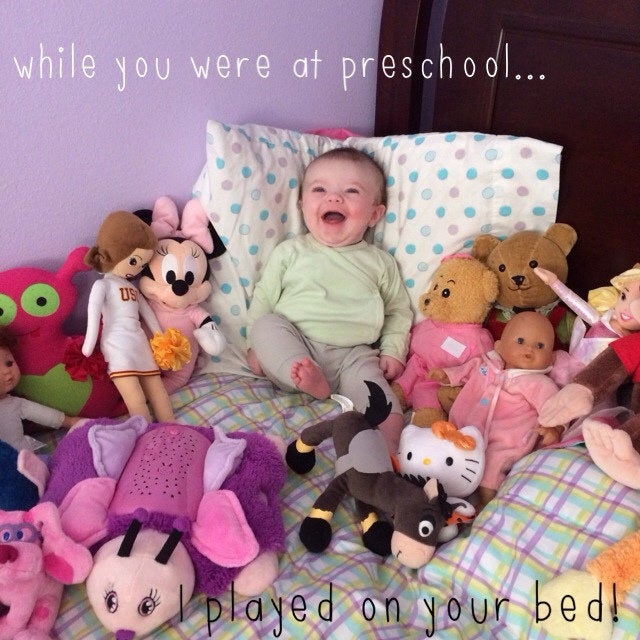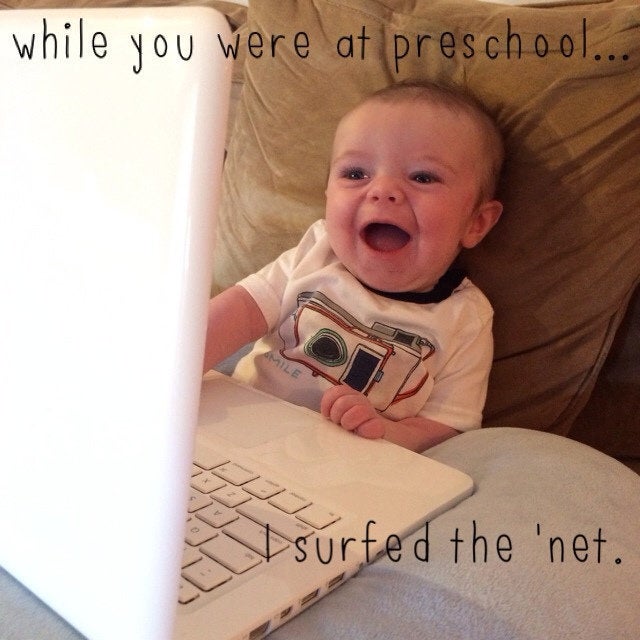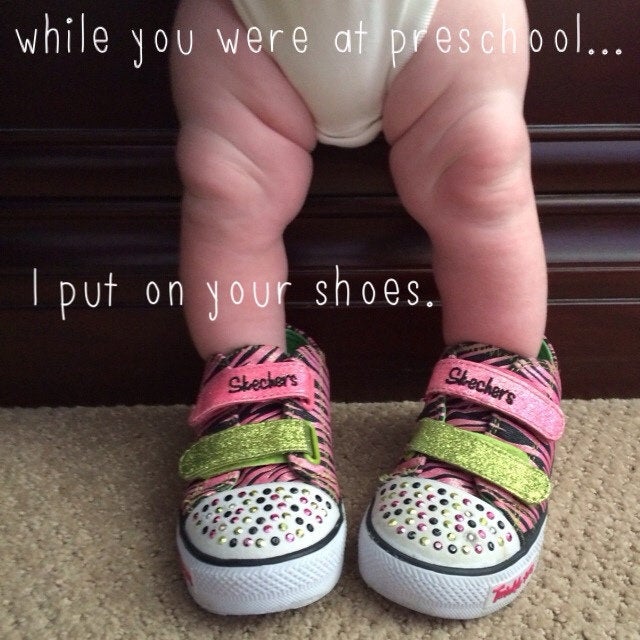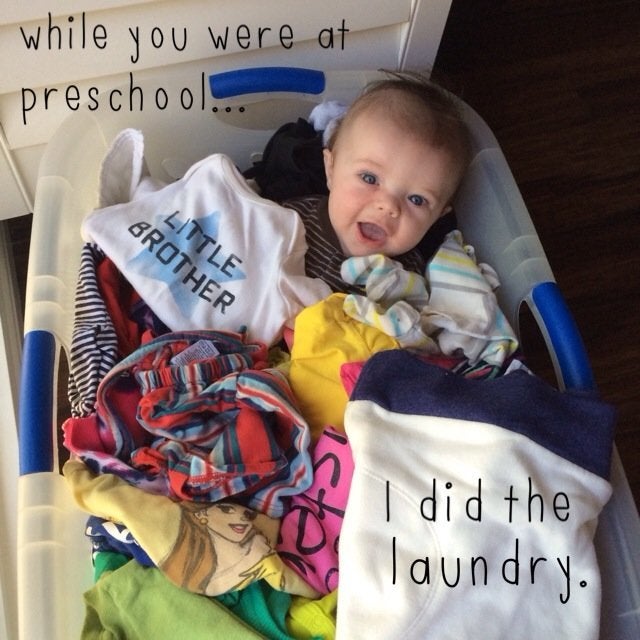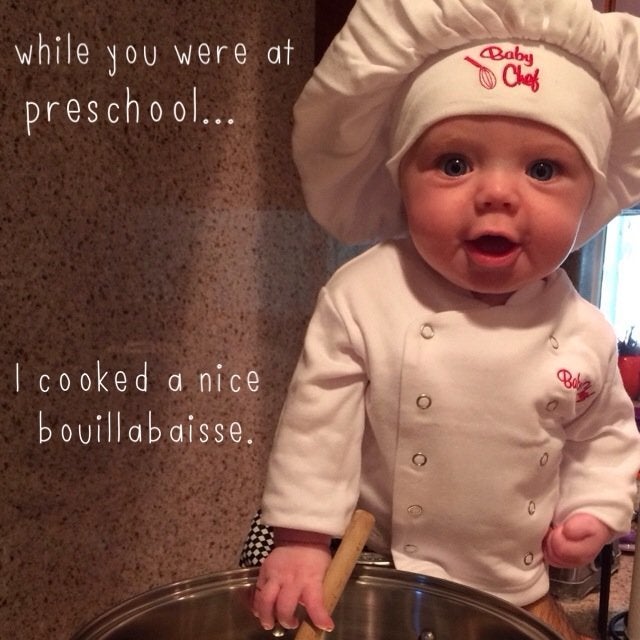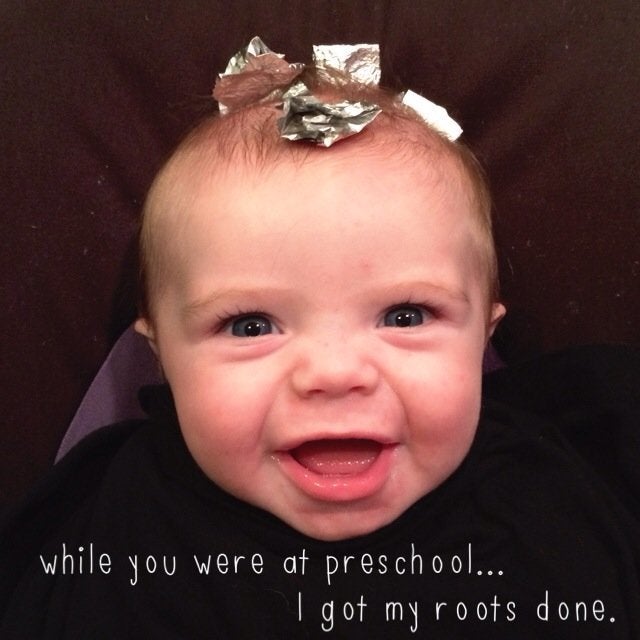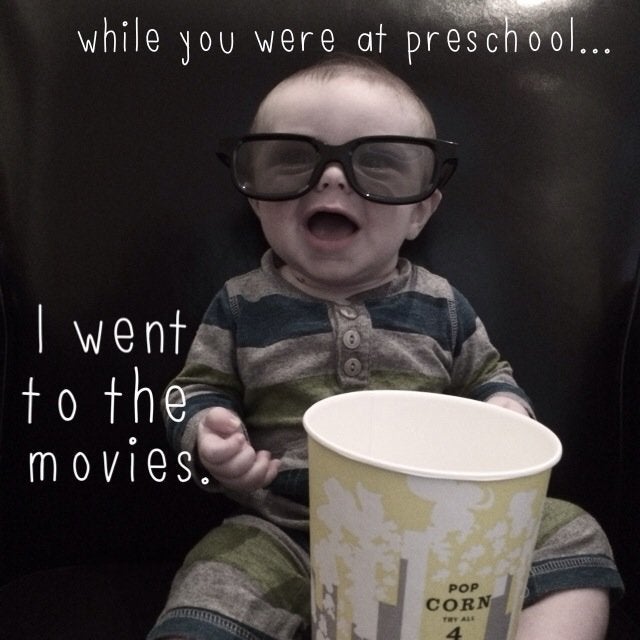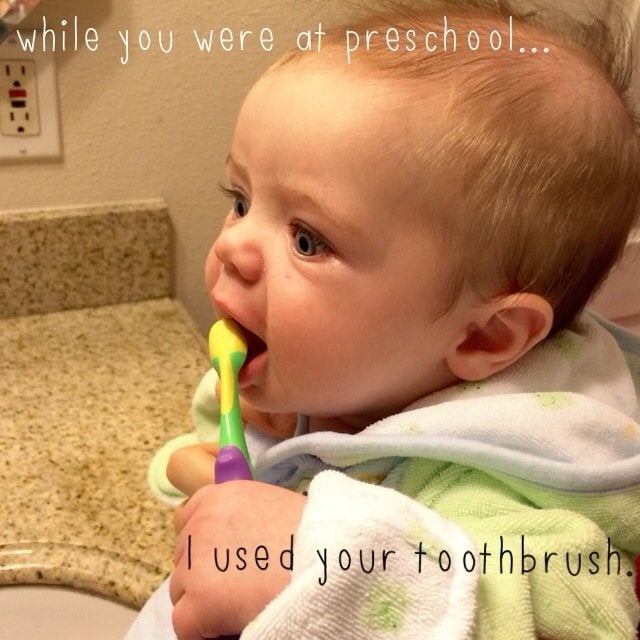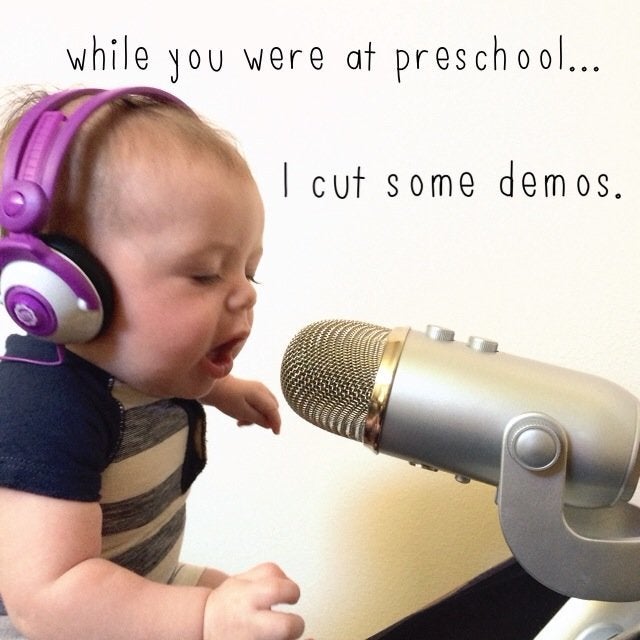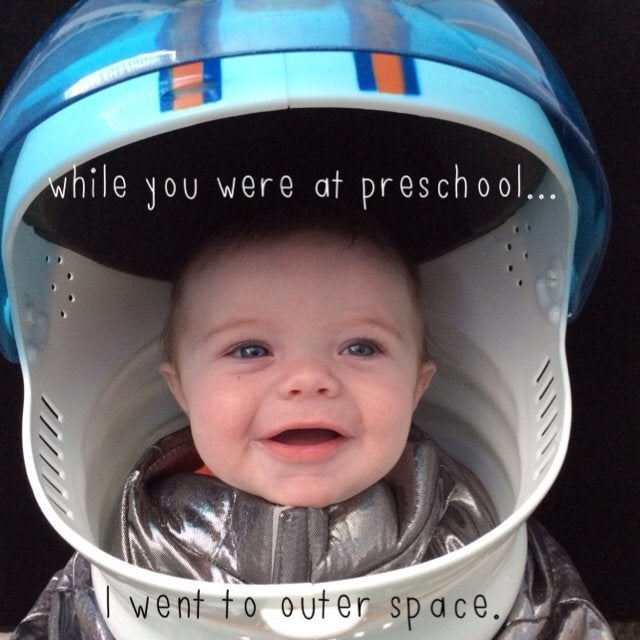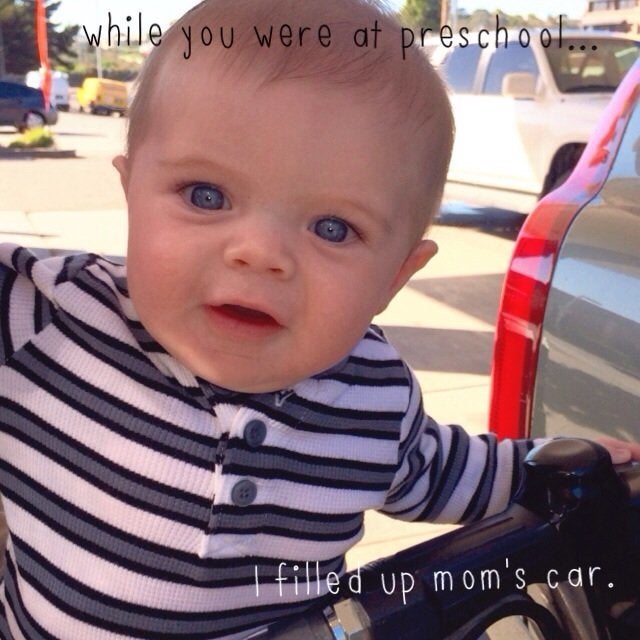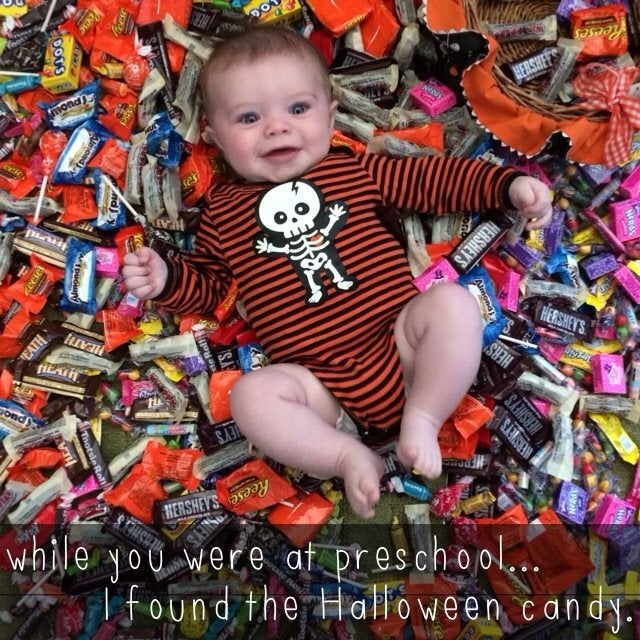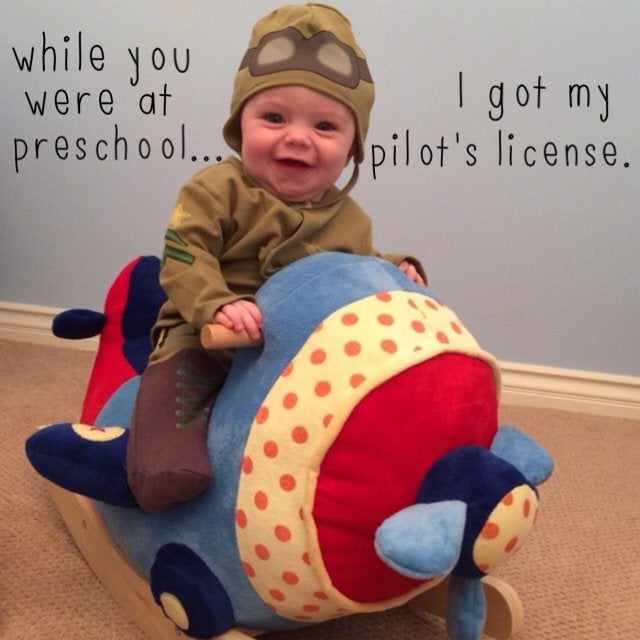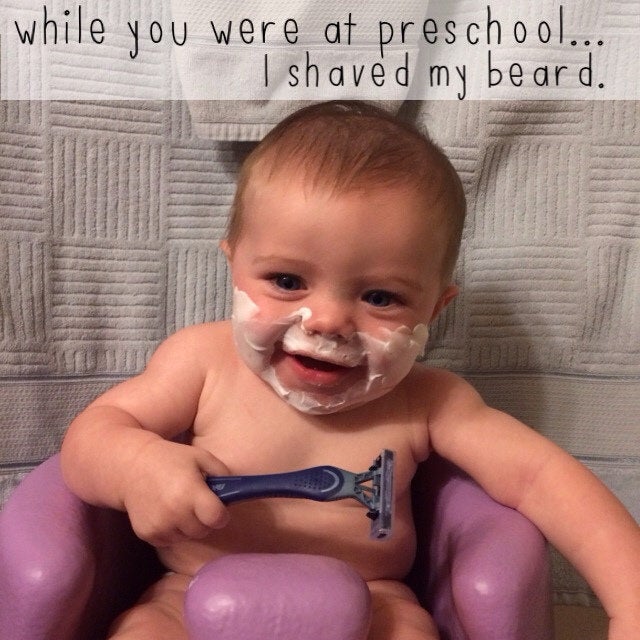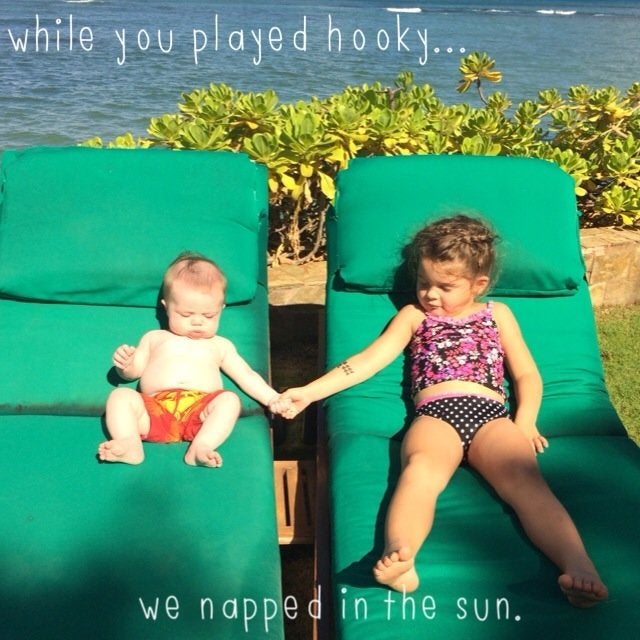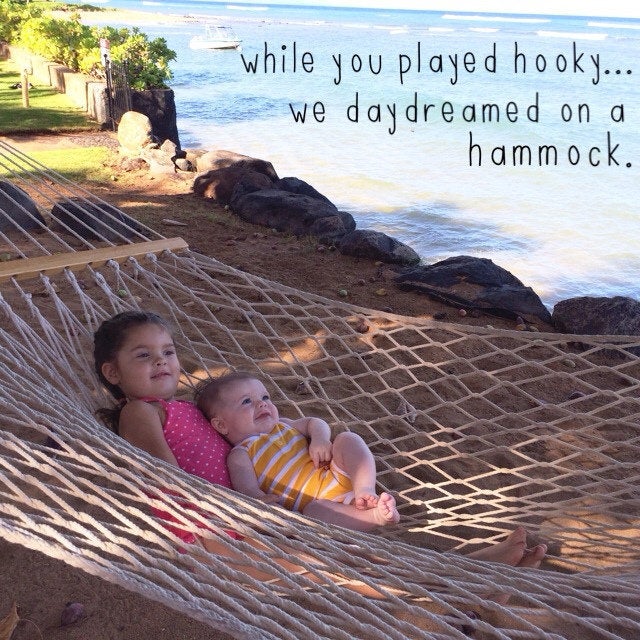 Related